AGU starts a new chapter in super-fast competition suits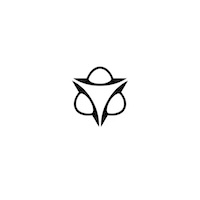 Press release
Alkmaar - 19th January 2018
Today, AGU has handed out its new, super-fast skating suits in Erfurt to eleven national teams participating in the ISU World Cup from 19 to 21 January. These teams will also skate in AGU competition suits next month in South Korea. Since 1 January 2018, the Dutch company AGU has been officially clothing partner of the national teams of Belgium, Denmark, Estonia, Finland, Kazakhstan, Latvia, Italy, Austria, Taiwan, Belarus and Switzerland.
Photo: Bart Swings (Belgium) - Fotopersburo Martin de Jong
The skating suits have the latest features and fabrics that have been extensively tested, both on the track and in a wind tunnel. General Manager AGU, Björn Jeurissen: "We are proud that now skaters from smaller skating countries can also benefit from Dutch know-how in the field of aerodynamics. We provide no less than eleven countries with our clothing. A broad and solid competition is just good for long-distance skating. The competition suits were developed by Sportconfex BV for AGU, they have been at the absolute top for years and also produce the suits for the Dutch team. I am very curious about the performances in Erfurt, but especially in South Korea next month. It will be a beautiful and hopefully gold-rimmed winter for our teams."
Contenders on honorary metal
In Erfurt, all AGU countries are active, with the exception of Taiwan and Latvia. There are five major contenders for honorary metal: Vanessa Herzog from Austria on the 500 and 1000 meters, Mika Poutala from Finland on the 500 and 1000 meters, Nicola Tumelero from Italy on the 5000 meters, Bart Swings from Belgium on the 1500 and 5000 meters and Roman Krech from Kazakhstan on the 500 meters.
About AGU
AGU has been a technical supplier for top athletes for decades. In close cooperation with these top athletes, the Research & Development department of AGU develops materials and clothing to deliver the best performance. Sports clothing is particularly important in sports involving tenths and even hundredths of a second. AGU specializes in functional, reliable and stylish sportswear for track cycling, road cycling, beach racing, running, triathlon, short track and long track and marathon skating. Both for ladies and gentlemen.