INNOVATIVE AGU HELMET MAKES DEBUT ON THE GAMES
Alkmaar 22 July 2021 – An innovative AGU helmet makes its debut during the Games in Tokyo. Yoeri Havik from the BEAT Cycling team will be wearing the AGU Subsonic helmet, wrapped in orange especially for the occasion, during the road race. The Subsonic and Transsonic helmets are the result of an intensive collaboration between Eindhoven University of Technology and AGU to reinvent helmet aerodynamics.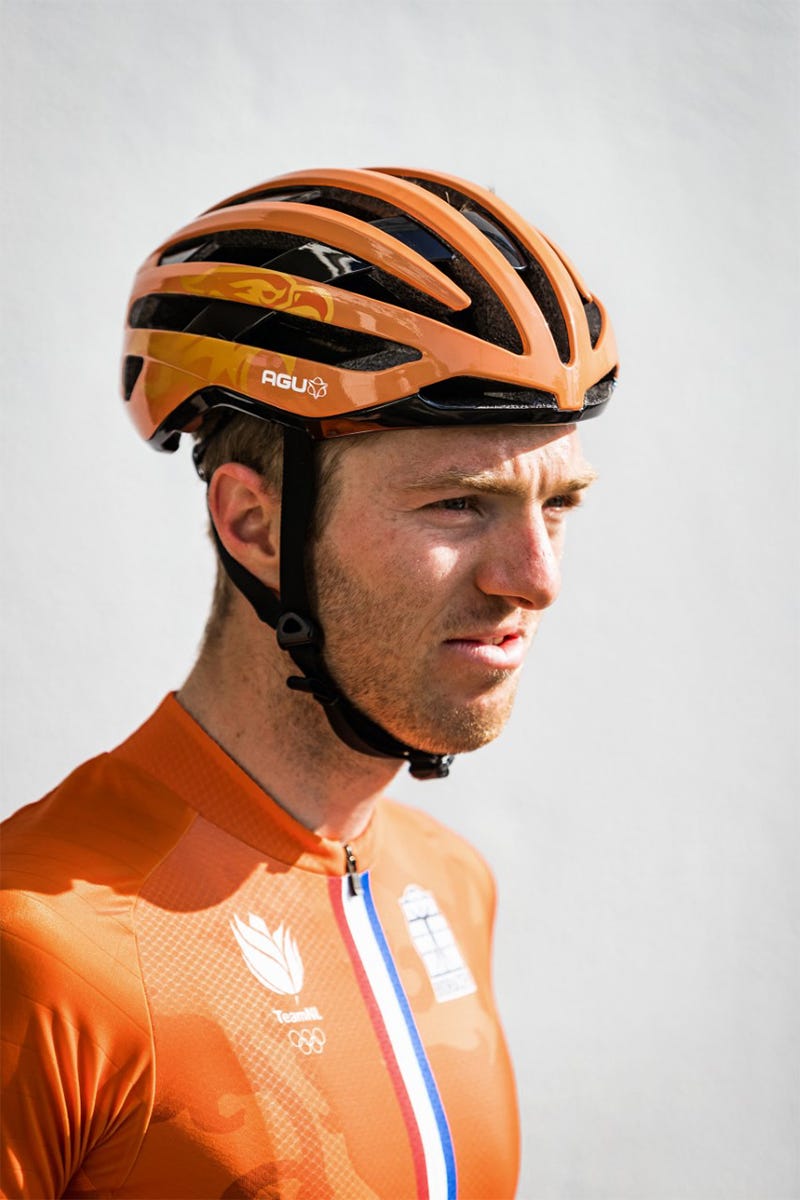 The search for optimal airflow on and over the cyclist is a topic that Professor Bert Blocken has been fascinated with and working on for years. As Scientific Director of the wind tunnel at Eindhoven University of Technology and a cycling fanatic, he has spent countless hours with riders and the product developers of AGU. "The aim is always to guide the wind over and through the helmet with as little resistance as possible. We didn't only look at the front of the helmet, but also how it flows through the helmet and especially how it leaves the helmet. What you're looking for is to minimize the low pressure area behind the helmet. We have been successful in that."
The effect of the new design on the speed of the cyclist is clearly measurable. The Transsonic helmet was measured in various test setups and compared with helmets from competitor brands. In most test setups, the Transsonic was the fastest helmet.
Björn Jeurissen, CEO of AGU: "We are very proud of our collaboration with Bert and his team, and especially with the result: two helmets that we built from the ground up to be the fastest. And without forgetting safety." The helmet is lightweight and has an integrated MIPS system. MIPS stands for Multi-directional Impact Protection System and has been specially developed to prevent brain damage as a result of a fall. "With the Transsonic you have a sleek looking, safe and ultra-fast helmet and the Subsonic adds optimal ventilation to that." Besides the helmet, Yoeri Havik will wear the AGU Verve sunglasses as well.
Not only will Havik be riding one of the new AGU helmets, as part of the partnership of AGU and BEAT Cycling, but all riders of the team will be riding with the helmets. Geert Broekhuizen, CEO of BEAT: "AGU's ambition to make the fastest cycling kit and now also the fastest helmets, matches perfectly with our ambitions as a team. We were able to test it in the wind tunnel and will soon be using it with our riders. An exciting new chapter of our partnership with AGU."
Jeurissen: "We have worked hard to ensure that Yoeri Havik can ride the road race with the very first Subsonic helmet on 24 July. From 1 October, both the Subsonic and Transsonic will also be available for all cyclists via AGU.com and AGU retailers."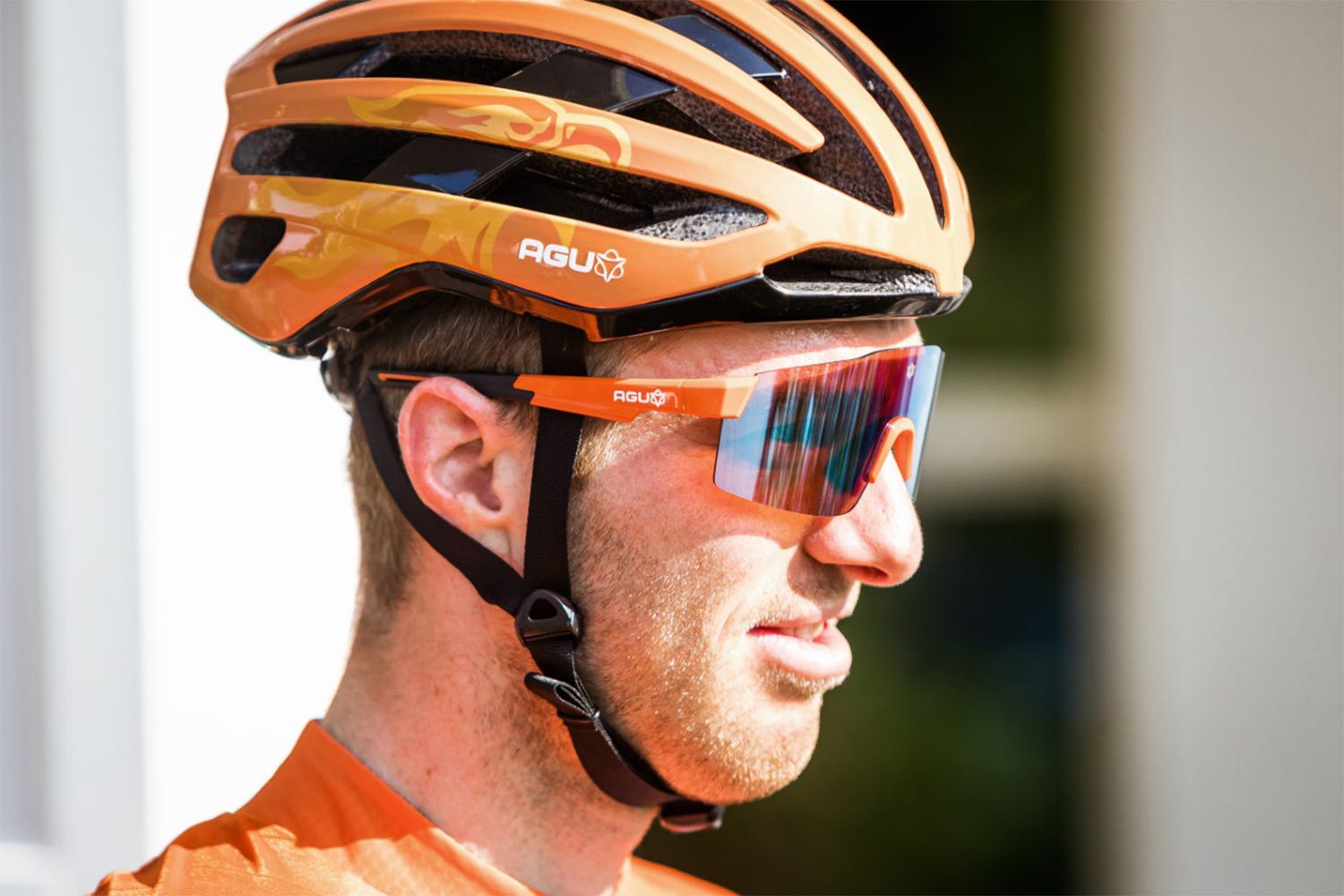 ---