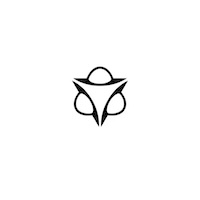 AGU is sympathetic to all cyclists. Among other things, we are the proud sponsor of Europe's biggest beach race for mountain bikers: the AGU Egmond-Pier-Egmond race.
We are also the main sponsor at a number of cycling tours:
Dam tot Dam FietsClassic
Ronde van Noord-Holland
Omloop van de Westfriese Omringdijk
Omloop van Zandvoort
Fiets4Daagse van Hoorn en Alkmaar
Sponsoring professionals Team Imming-AGU
Since 19 October 2017, AGU is the clothing supplier and main cosponsor of the Imming-AGU beach team. We will collaborate closely with the team to continue developing the clothing lines as well as possible and to support the team's performance. Because of the various weather conditions during beach racing, clothing is subject to stringent demands. The clothing line will be further developed by taking these conditions into account and listening to the racers' feedback.
BEAT Cycling Club
AGU is also the official clothing supplier for the Beat Cycling Club since 26 October 2017. This is the first professional cycling club in the history of the sport. The pro racers on both the track and road teams and the club members will all ride in AGU clothing. By cooperating, we can put the innovations in cycling clothing into practice and learn from this. This way we can also put this into our regular collections for all cyclists.
Between 1996 and 2012, AGU was the clothing supplier for the professional Rabobank cycling teams. These professionals placed extreme demands on their equipment. Those high standards are implemented in all our collections.
If you have questions or would like more information, please contact us via marketing@agu.nl.