---
REPLICA KIT

TEAM JUMBO-VISMA X AGU
---
WE RIDE THE ELEMENTS
The best team in the world rides in the best kit. Kit that allows for optimal performance in all seasons and weather conditions. With clothing, glasses, accessories, and casual wear. Not only the men's WorldTour team but also the women's team and the development team.
Each weather type, each element has its own charm and beauty but also has its own challenges. The riders of Team Jumbo-Visma know these challenges like no other.
---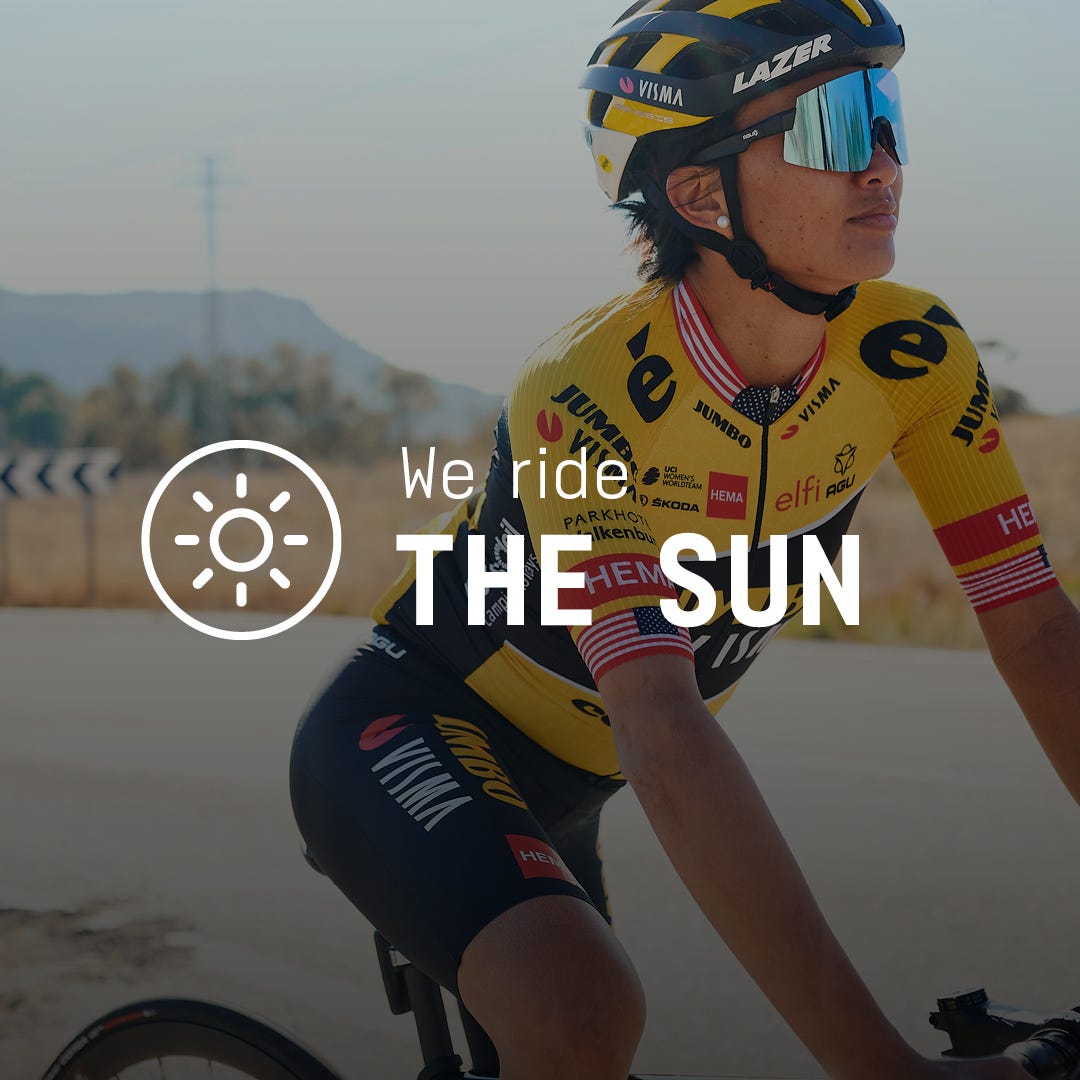 That first moment when you can ride with short sleeves again. But it can also be very changeable in the spring.
---
Clothing that helps regulate your body temperature is essential, especially on hot summer days in the mountains.
---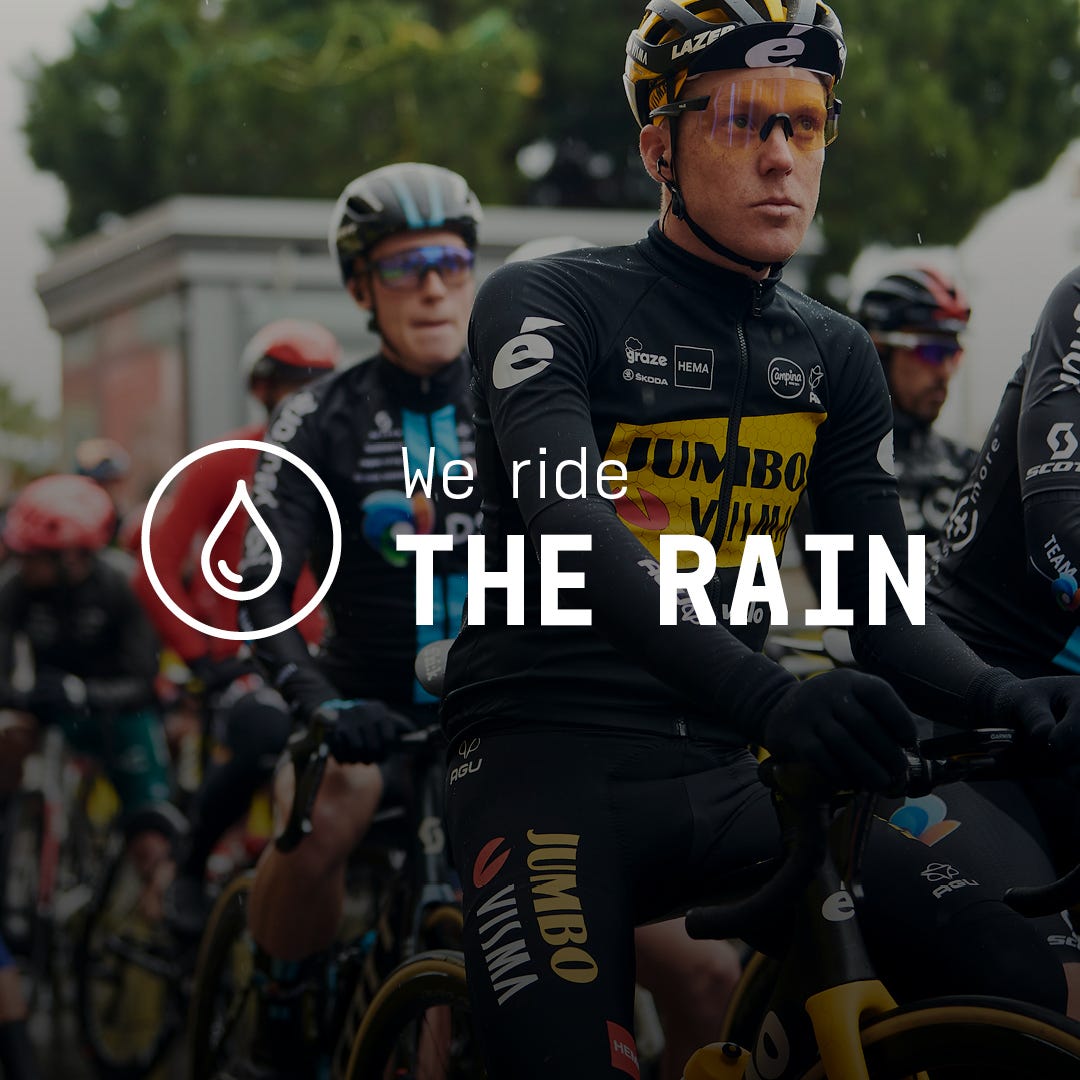 Few cyclists enjoy riding in the rain. Yet you can also fully enjoy on rainy days.
---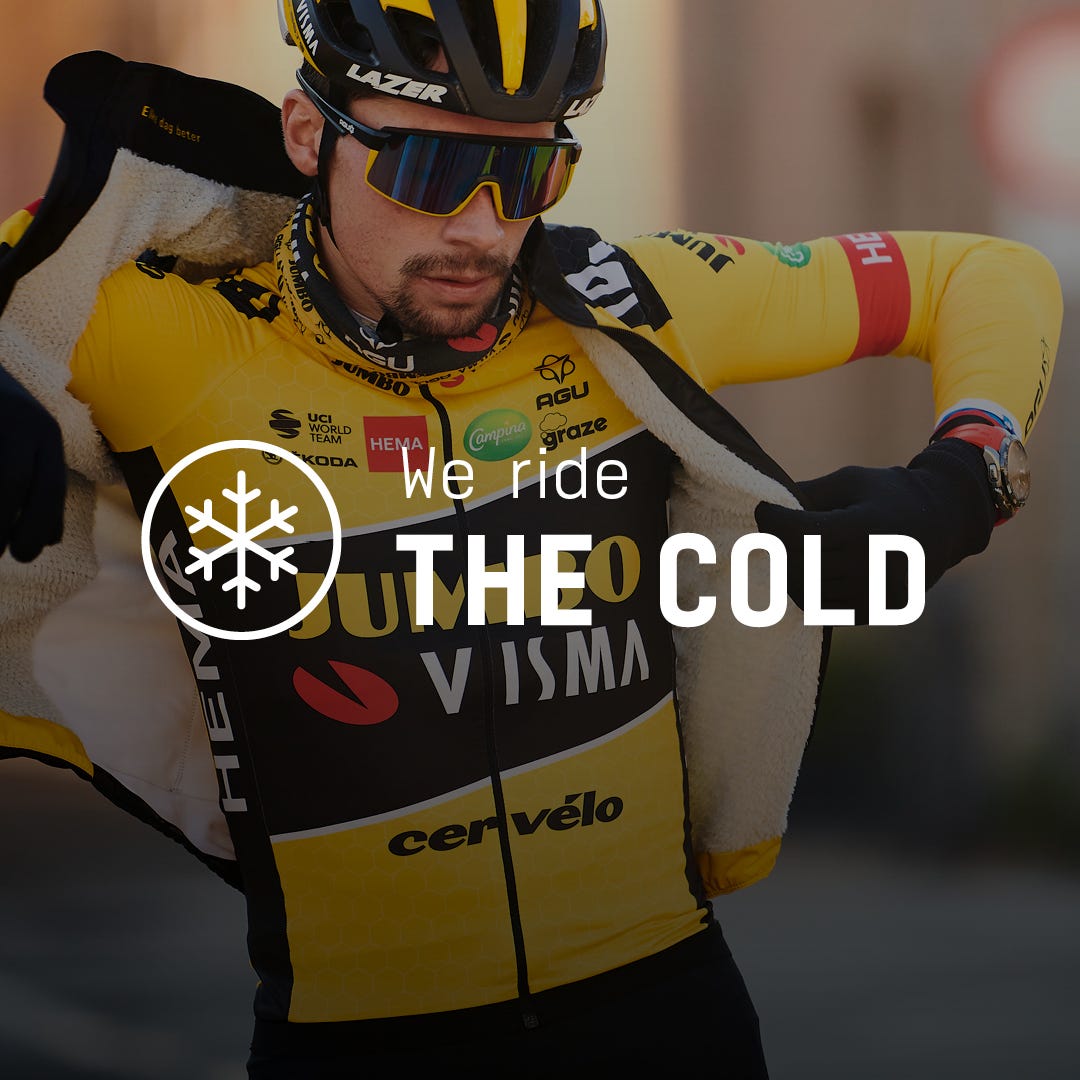 Wind, rain, snow, cutting cold, with the right precautions you can brave the elements.
---

---
Crucial is a time trial suit where every millisecond can make the difference between winning and losing.
From training to grand tours, we've got them covered. When it comes to seconds, centimeters, that last bit of speed, the right clothing makes all the difference.
---
---
AVAILABLE FOR YOU
AGU's product development has accelerated since the start of our collaboration with Team Jumbo-Visma. We use the feedback we receive from the staff and the riders to further improve our products. These innovative products are available in our collections for every cyclist. Exactly the same product as the riders of Team Jumbo-Visma, just a different design. So that you too can enjoy cycling all year round.
---