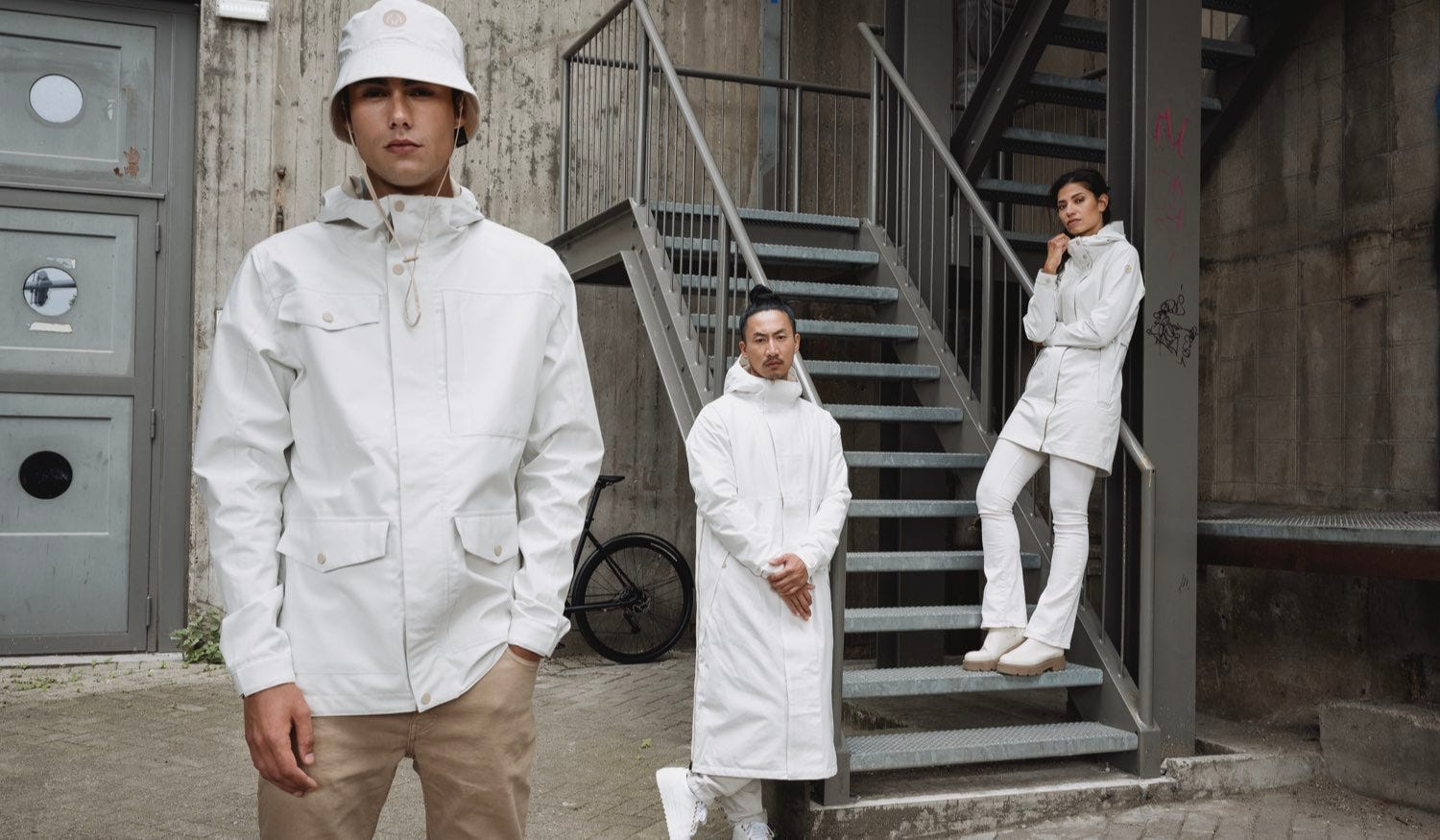 We take our sustainability journey to a next level with our new Upcycling Collection. With a minimal footprint, we turned excess inventory Rainwear, Bikebags and Team Jumbo-Visma 2022 replica jerseys into 500 unique products. We didn't use any new fabrics or materials and everything is handmade here in Holland.
---
---
An extra step
At AGU we always look for new sustainable roads to ride. We do so by introducing sustainable products, which you can recognize by our own "Greensphere" hangtag. One of the highlights so far is our Undyed collection, with which we save an average of 38% in environmental pollution and resource depletion by not dying our fabrics.

With our first AGU Upcycling collection, we do an extra step. We close the loop by creating new products from our excess inventory. Each season we keep a close look at our production numbers. Sometimes, due to a manufacturing error or a product not selling as good as we anticipated, we have excess inventory. Our Upcycling collection offers these products a second life.
---
Three unique collectors items
Our AGU design team joined hands with an atelier in Amsterdam, close to our warehouse. Together we created three unique pieces made of excess inventory, consisting of; manufacture error Seq Raincoats from 2019, Team Jumbo-Visma 2022 replica jerseys and Bikebags. The new Upcycling products are handmade by two talented refugee seamstresses in the atelier. We have designed and made a total of 500 unique collectors' items: The Bidon Slingbag, The Handlebar Bag and The Keychain.
---
One of a kind
When we say unique, we truly mean unique. Not one of these 500 pieces are the same. This is because we cut all excess inventory garments into new patterns and this results in a different look for each of them. We re-used zippers, buttons, pockets and of course fabrics to create these new products. All left-over fabric will be recycled. We are proud of what we have created, and motivated by a new sustainable view of production. 
---
Duurzame visie
Wij houden van fietsen, onderweg zijn, avontuur, met onze neus in de frisse buitenlucht. Genieten van de rit en de omgeving. Tijdens alle seizoenen, het hele jaar door. Alleen als we behouden waar van van houden, kunnen generaties na ons ook genieten van alle mooie routes.

Wij geloven dan ook dat de fiets een cruciale bijdrage kan leveren in het tegengaan van klimaatverandering en het gezond en leefbaar maken van steden. Jouw duurzame keuze om op de fiets te stappen, versterken wij graag met zo duurzaam mogelijk geproduceerde producten.

Door bewuster te kiezen, produceren en kopen, kunnen we samen verschil maken.
Meer over onze duurzame reis lees je hier.
---
---
Designed and made close to home. Available in selected stores and at AGU.com.
---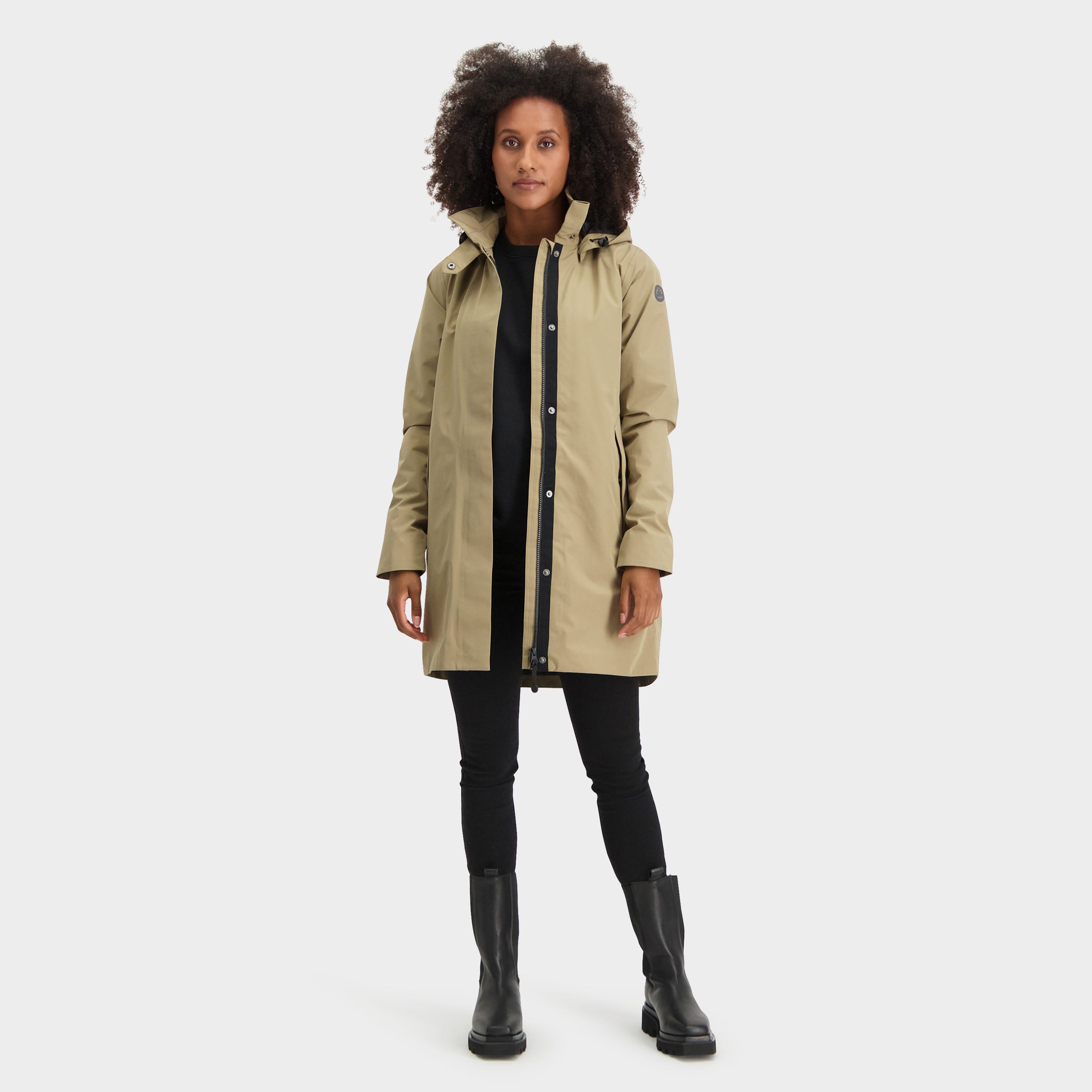 € 240
---
---
Let's Upcycle together!
Doe jezelf én het milieu een plezier en fiets in de meest duurzame fietsmode die er is.

We ride to a greener future. You to?