---
AGU CYCLING WEAR FOR WOMEN
What makes cycling so much fun? Cycling is for everyone, everywhere and always. From professional to amateur, from young to old, from the recreational cyclist to the fanatical Strava riders, adventurous gravellers and urban cyclists who also want to look stylish on the bike. And especially; cycling is for men and women.
Top riders such as the Dutch Anna van der Breggen, Annemiek van Vleuten and Marianne Vos have proven in recent years that cycling is not just a men's sport. More and more women are getting on their racing bike or mountain bike. That is why we have been designing and developing specific women's cycling clothing for years, both for racing cyclists and urban cyclists. You can read how we do that in this blog.
---
---
---
Feminine fit
A woman's body is different, and that's what we always base the design of our products on. So that a jacket will always fit nicely, and we understand all too well how important a good fit of road bike shorts is with a comfortable chamois pad. That braces should fit differently on women than on men. That a cycling jersey doesn't have to draw and everything doesn't have to be bright pink.
So what have we done with all those insights?
---
---
Better bike wear through collaboration with the ladies of Team Jumbo-Visma
In collaboration with the women of Team Jumbo-Visma, we are constantly looking for the best materials, fits and techniques. The result is the most high-quality, innovative and aerodynamic cycling clothing that offers optimal comfort during their training sessions and races. And we implement these techniques and developments in the women's collections. So that not only they, but also you can travel quickly, comfortably and in style.
---
---
OUR BEST BIKE WEAR FOR WOMEN
---
---
---
Geen 'shrink it and pink it'
At first glance, the women's collection does not seem to differ much from our men's collection, but there is a lot of difference, especially on a technical level. We do not 'shrink it and pink it', i.e. make the products for men just a bit more feminine. Rather, we develop products that are specifically tailored to women cyclists.
Women's specific chamois pad
Zo is het verschil in zeem heel belangrijk. We hebben dan ook een speciale vrouwen zeem ontwikkeld. Deze wordt op een andere manier in de broek geplaatst en biedt comfort daar waar het nodig is. Ook de bretels zijn anders in verband met de borsten. En met onze Switch Bibshort is het met een handige rits nog makkelijker voor dames een sanitaire stop te maken.
More waist & different lines
The female upper body is often rounder than the male body. It needs more space on the chest at the front. So that requires a different fit. The ladies cycling shirt has a fit with a more tailored waist and is made of stretchy materials that follow the contours of the female body.
The lines of all women's clothing have also been well thought out. For example, there are no seams in places that are unpleasant or uncharming for a lady.
Stylish design
Last but not least: the design. From the cool SIX6 collection to the colorful Trend collection: there is a style that fits every woman. Made with specific lady's prints, color styles, and suitable fabrics. It doesn't have to be all pink or just black. It is precisely the cool twist in combination with softer colors that makes the AGU bicycle collection recognizable for women.
---
---
Stylish raincoats for the Urban cyclist
We were just talking about style, which can be just as desirable on a raod bike as on a city bike. Using your bike in daily life, to go to school, study or work, or to go to the city; you want to stay warm and dry, and look good as well. That is why we have an extensive and exceptionally stylish collection of jackets that are wind and waterproof, but above all look very cool.
---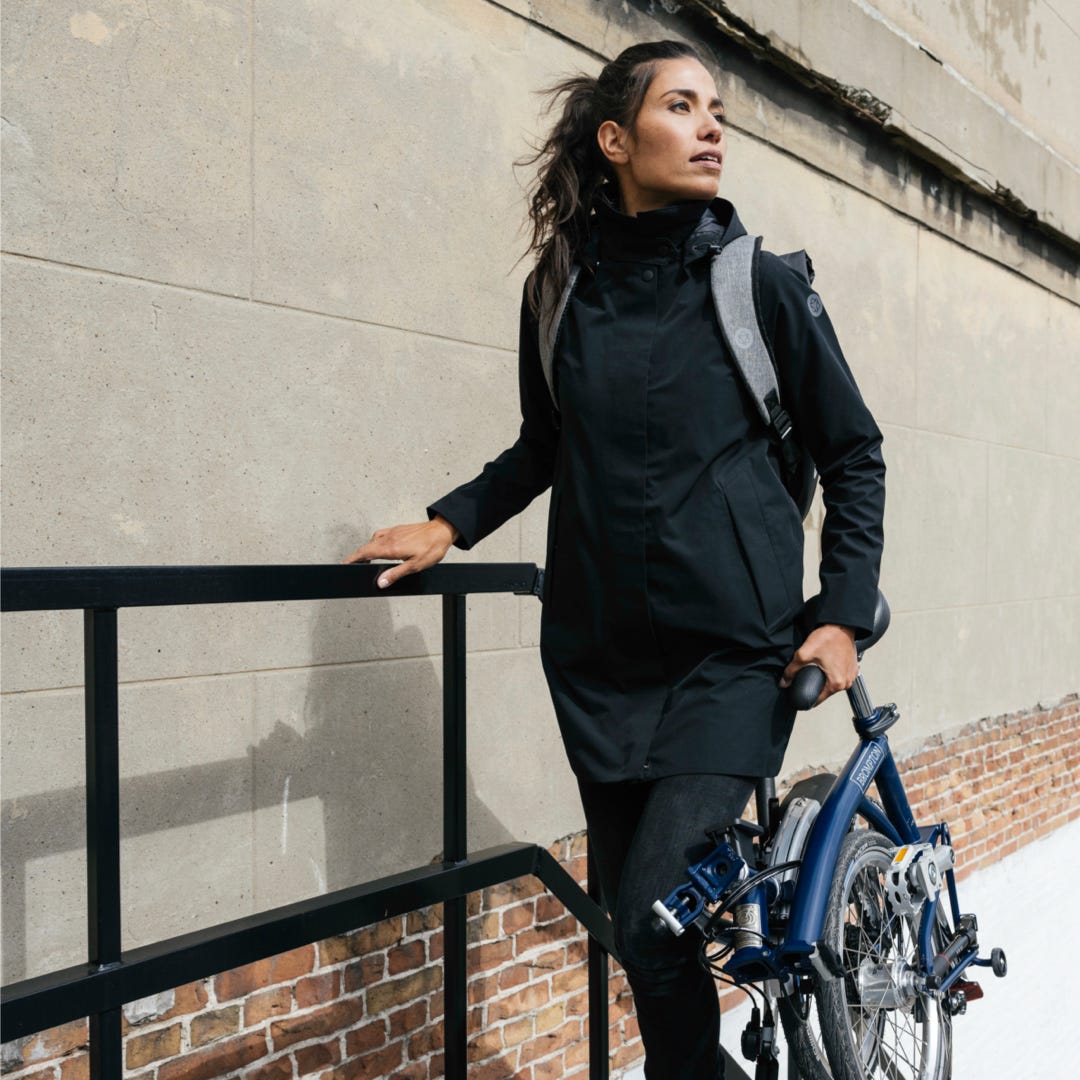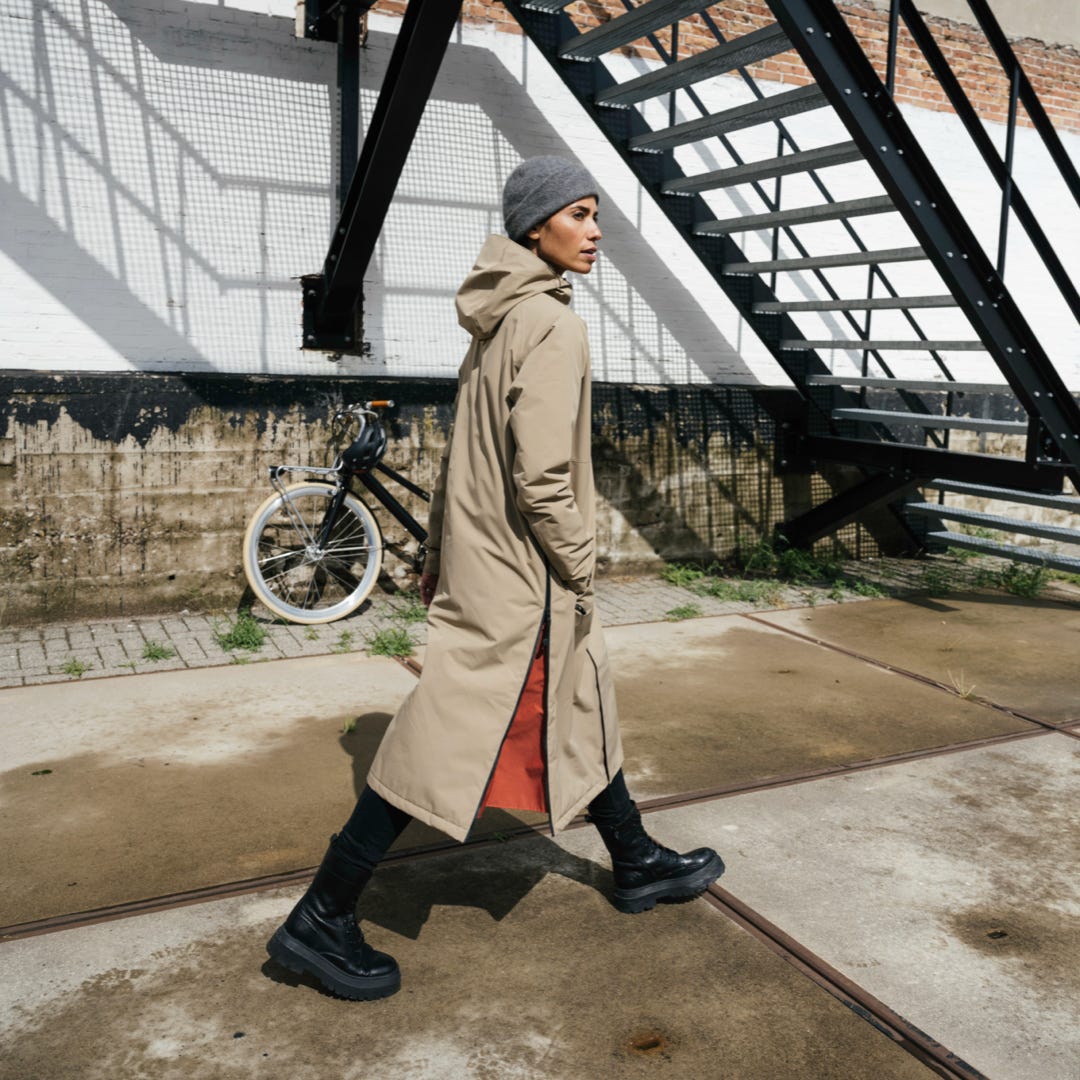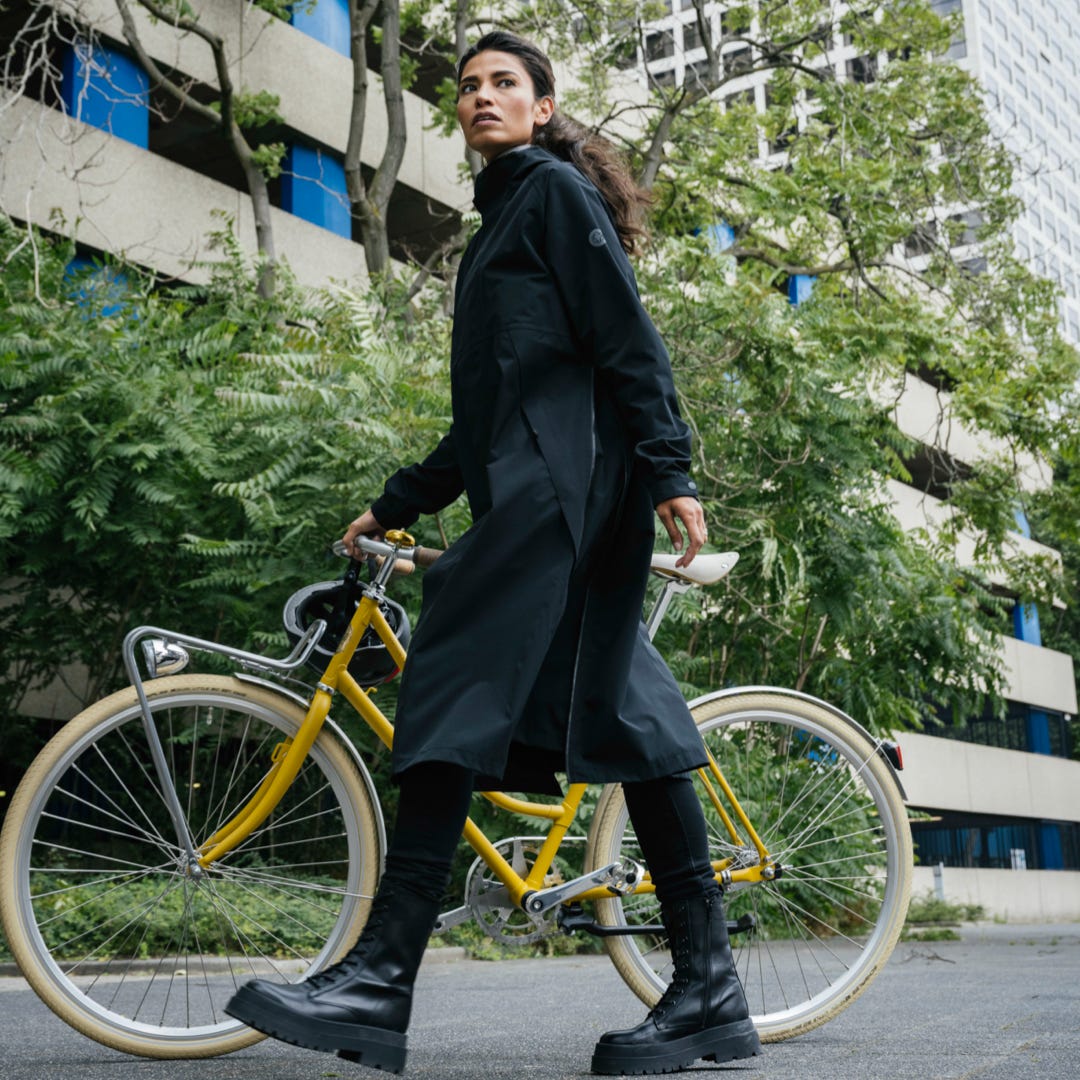 ---
The bike is changing the city. Making it greener, giving us space to breathe, to live; we work, enjoy, meet, move… we do everything by bike. Come rain or come shine. Every day. These are more than raincoats, this is bike fashion.
---
---
Our Urban Outdoor collection is specifically designed to allow you to move freely, feel good and look even better on and off the bike. So that you can always ride, go where you want to go, be who you want to be. Fashion your freedom.
---
---
---