---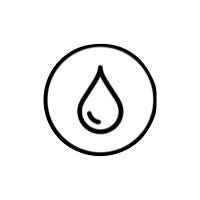 At AGU we want to encourage people to cycle more. Through the forest, the city, to work, school or further from home to make a beautiful trip. Our challenge is to make those rides as comfortable, fun and safe as possible, especially when the weather challenges us.
Especially in spring and autumn we can make a difference. The weather can then change quickly. One minute you're driving in the sun, five minutes later it can be pouring from heaven. And what do you do then? Still taking the car, train or bus? Rather not, the bicycle is often faster, simpler and above all more durable. The right clothing and accessories are indispensable at those times.
But what do you need in the rain? How do you stay warm and dry without breaking a sweat? How do you travel safely? AGU has an extensive collection of waterproof and repellent raincoats for the most diverse conditions and for every cyclist. From summer showers to winter storms. And from the sporty cyclist who sits for hours in the saddle to the urban biker who opts for short rides within the city.
---
---
For cyclists
Cycling in the rain requires a different technique and alertness. With a wet road surface and thin tires, a slipper is made in no time. In addition, the right equipment plays an important role. The rain can cool you down. You start to shiver, a natural reaction to raise your body temperature. That shivering costs energy, energy you'd rather put into your pedals. In addition, a wet suit can of course also hinder your comfort during a ride. You would rather avoid soaking in your shoes or irritation by clothing that does not dry quickly, for example. With good water-repellent coatings, shoe covers and a high-quality packable raincoat, we ensure that you are dry, safe and comfortable on the road.
---
---
Blogs & Guides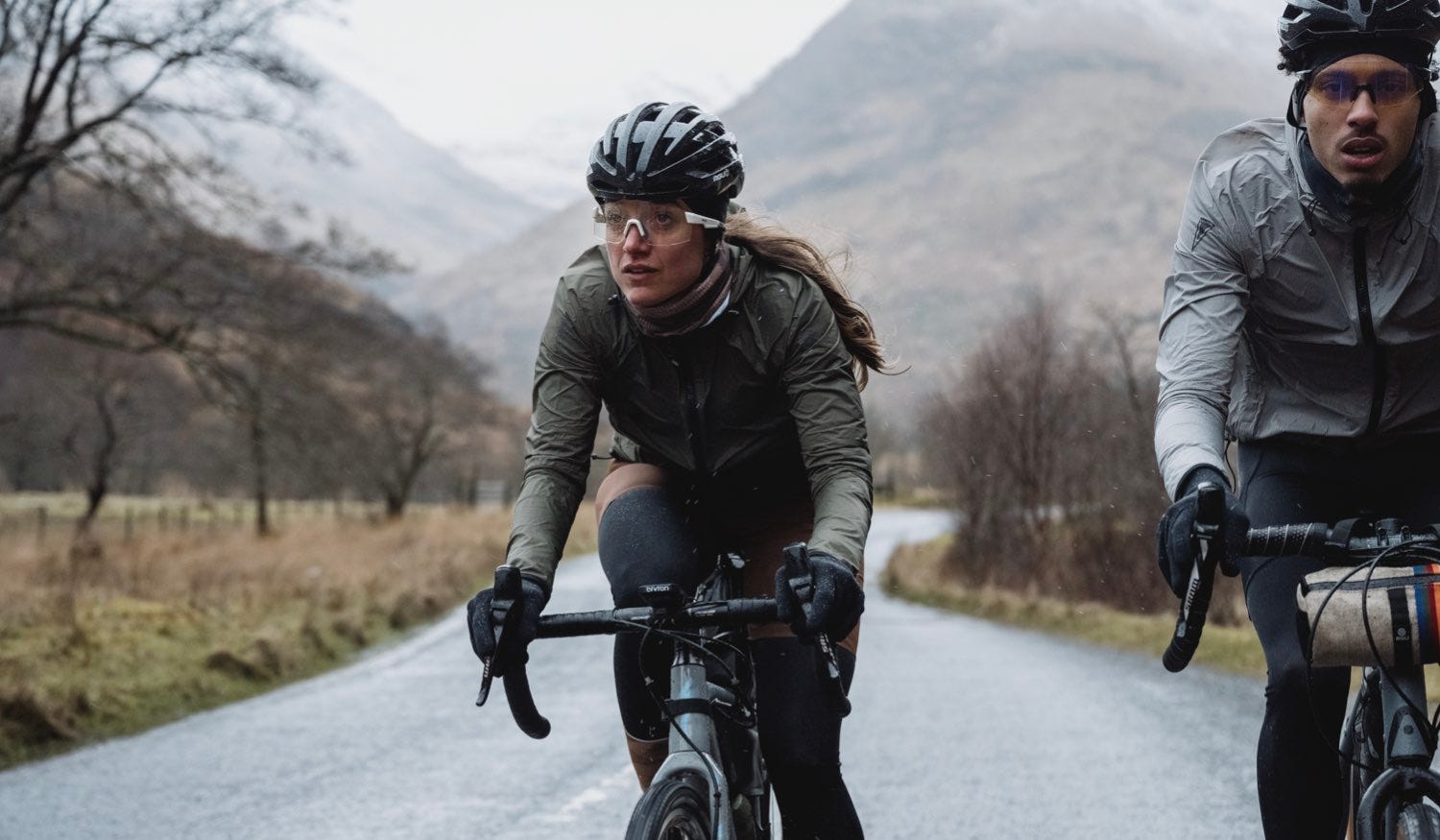 In this cycling clothing guide we show you what cycling clothing you need to make a success of your cycling adventure. Because what is good cycling clothing and what do you wear in what weather?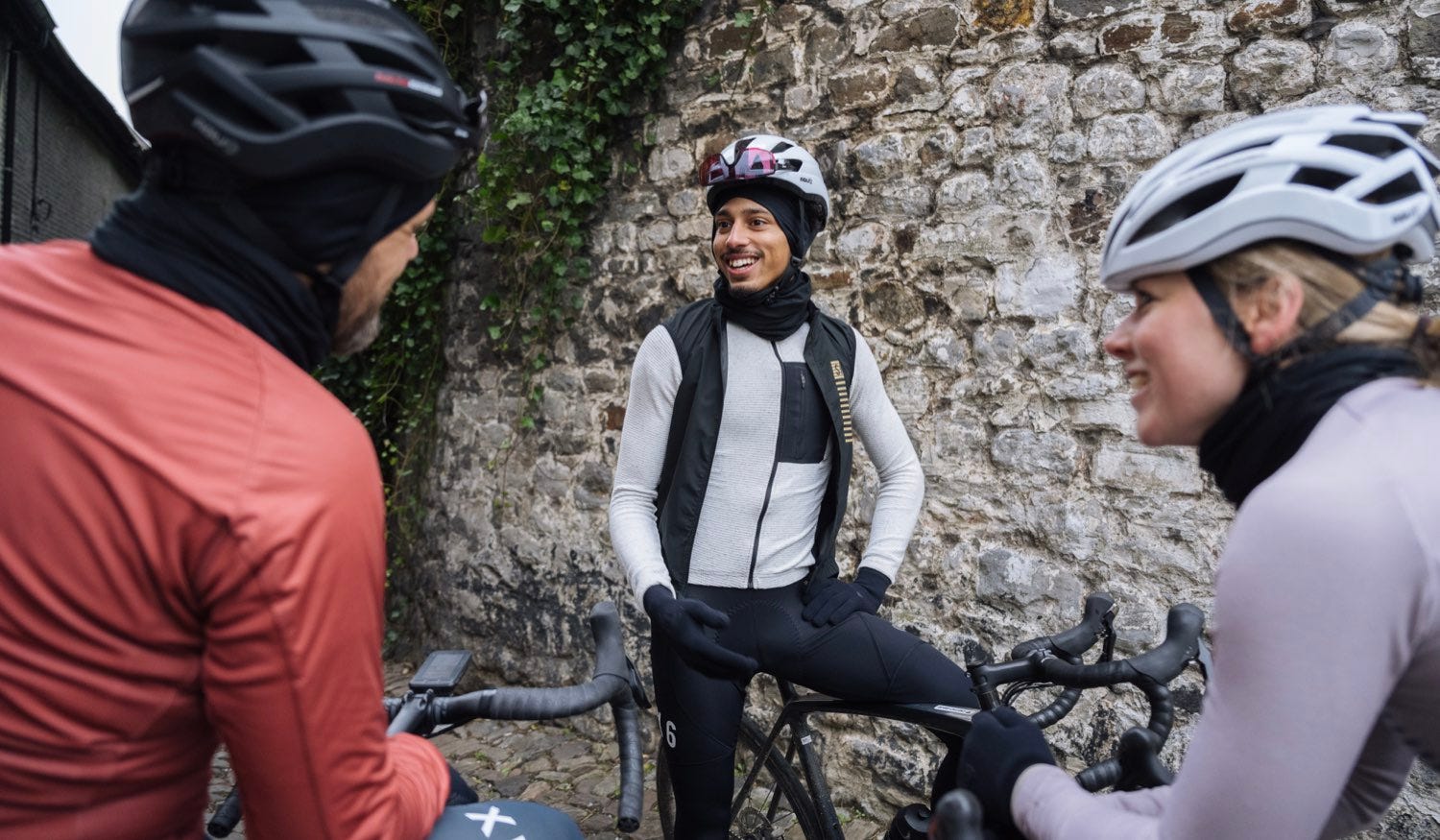 When it gets cold, you may tend to put on thick warm clothes. But if you're going to make an effort, you shouldn't. Dressing in layers is the solution.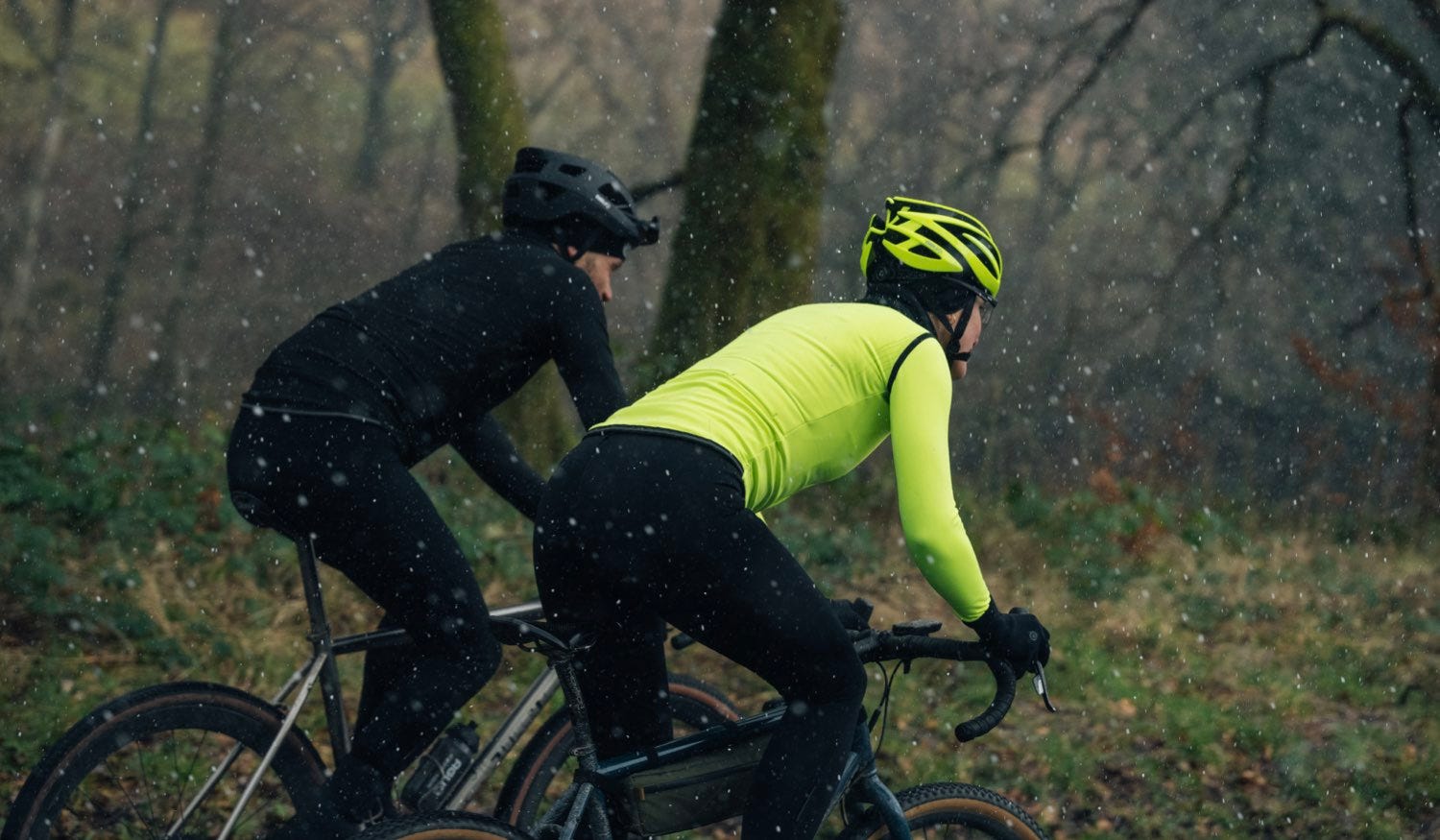 The dark days don't have to mean hibernation. But you have to be extra careful and with striking materials you can continue to race safely. You can read what those are in this blog.
---
---
For city bikers
You actually want to do as much as possible by bike, especially in the city. It is often more convenient, faster and in any case more durable. But you don't want to arrive wet and numb at work, school, in the supermarket or in the pub. That is why we have developed products that keep you warm and match your cycling style. A stylish look, waterproof, breathable and also with enough freedom of movement so that you can cycle through the city. Our Commuter collection is completely tailored to the demands of the commuter, and with our Urban Outdoor line no one will notice that you are wearing a highly functional raincoat. The eye wants something too!
---
---
Rain products city bikers
---
---
Blogs & Guides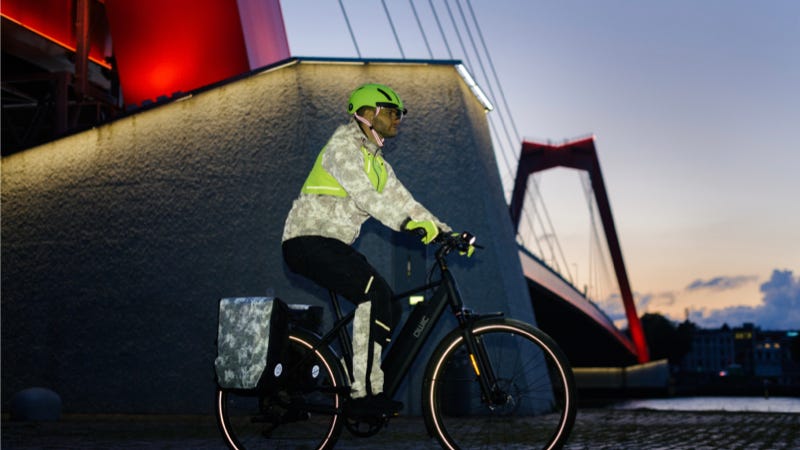 All items from this winter collection have a micro-fleece lining in strategic places. So that you stay warm, without hindering freedom of movement.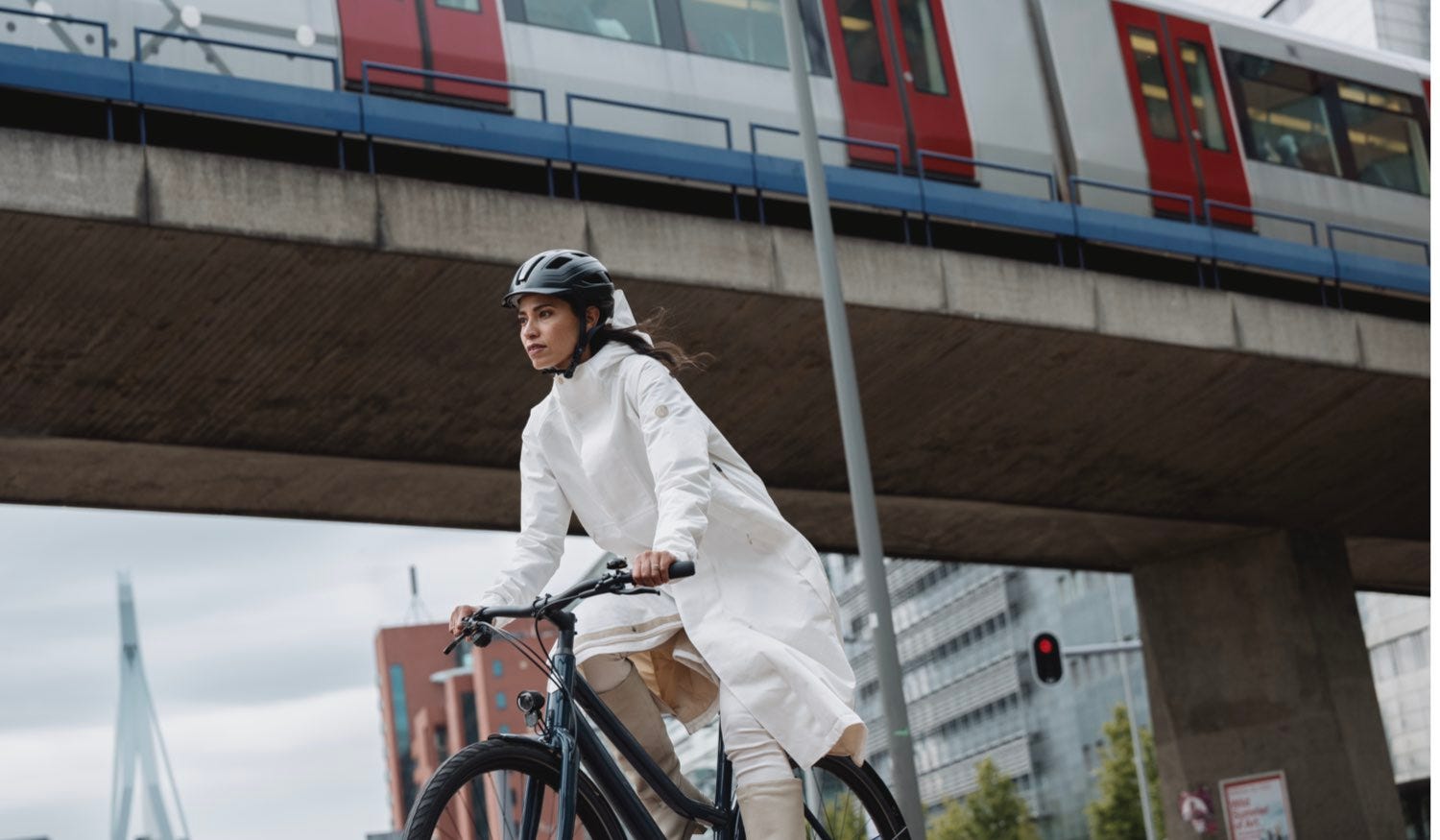 Cycling makes the city more beautiful, it is one of the best ways to experience the city, and the city also gets more beautiful with every kilometer you cycle.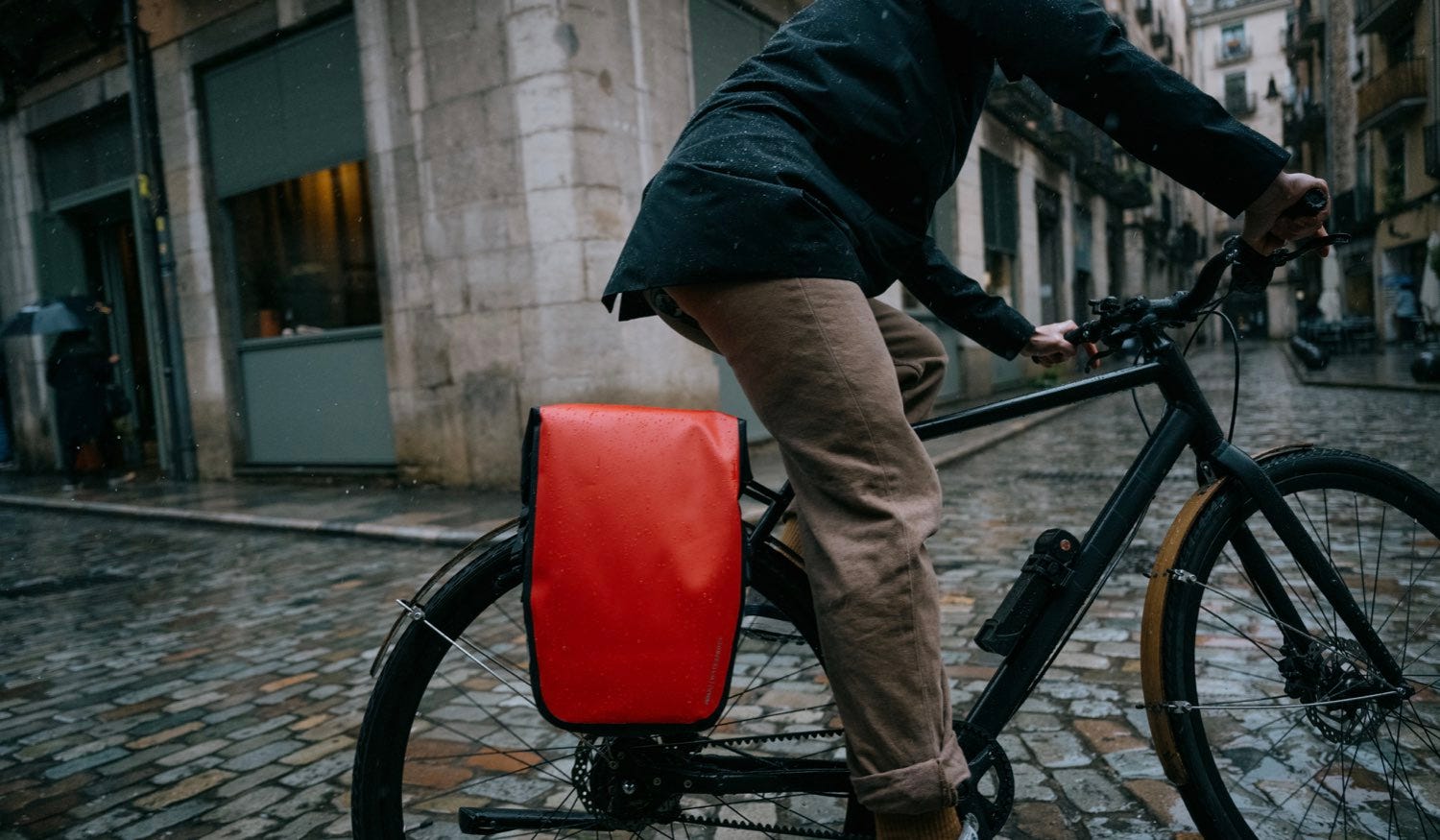 Of course you can also cycle in the rain. Put on a good raincoat and go! But, if you're cycling through the rain, you don't just want to keep yourself dry, but also your stuff. You can read here how to do that.
---
---
For adventurers

Every day can be an adventure. From cruising on MTB trails and gravel paths full of energy to beautiful bikepacking micro-adventures or even weeks of cycling trips. Adventure is creating your own freedom. Look for circumstances where the unexpected can happen. And when you're there, it's nice to have stuff you can rely on. Especially if the weather is changeable, it is very wise to dress well. A wet suit can really spoil your fun.

---
---
Rain products adventurers

---
---
Blogs & Guides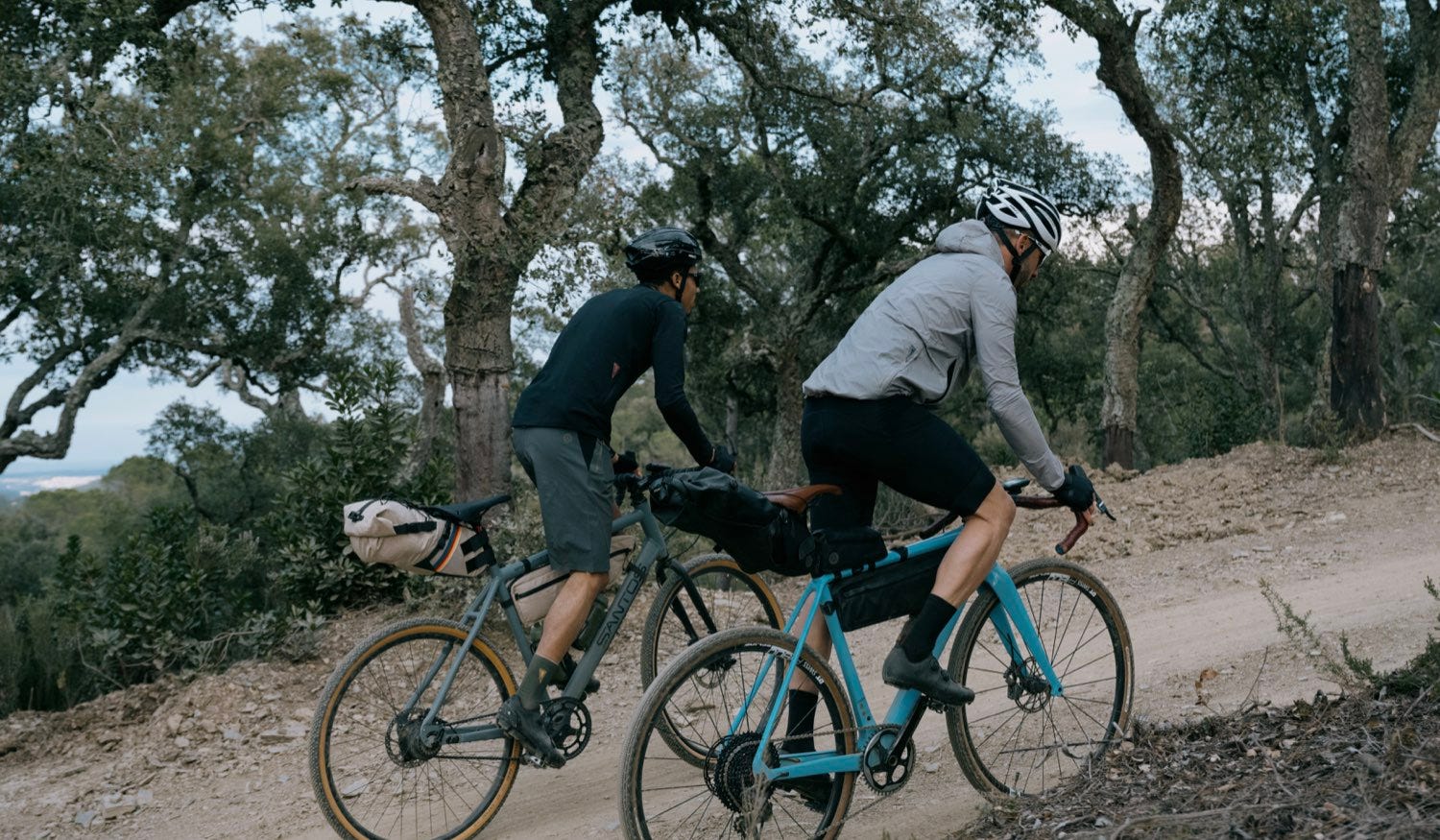 Fun, relaxation, getting to abandoned places in nature that sometimes you didn't even know were there. And not always far away, but often close by, around the corner.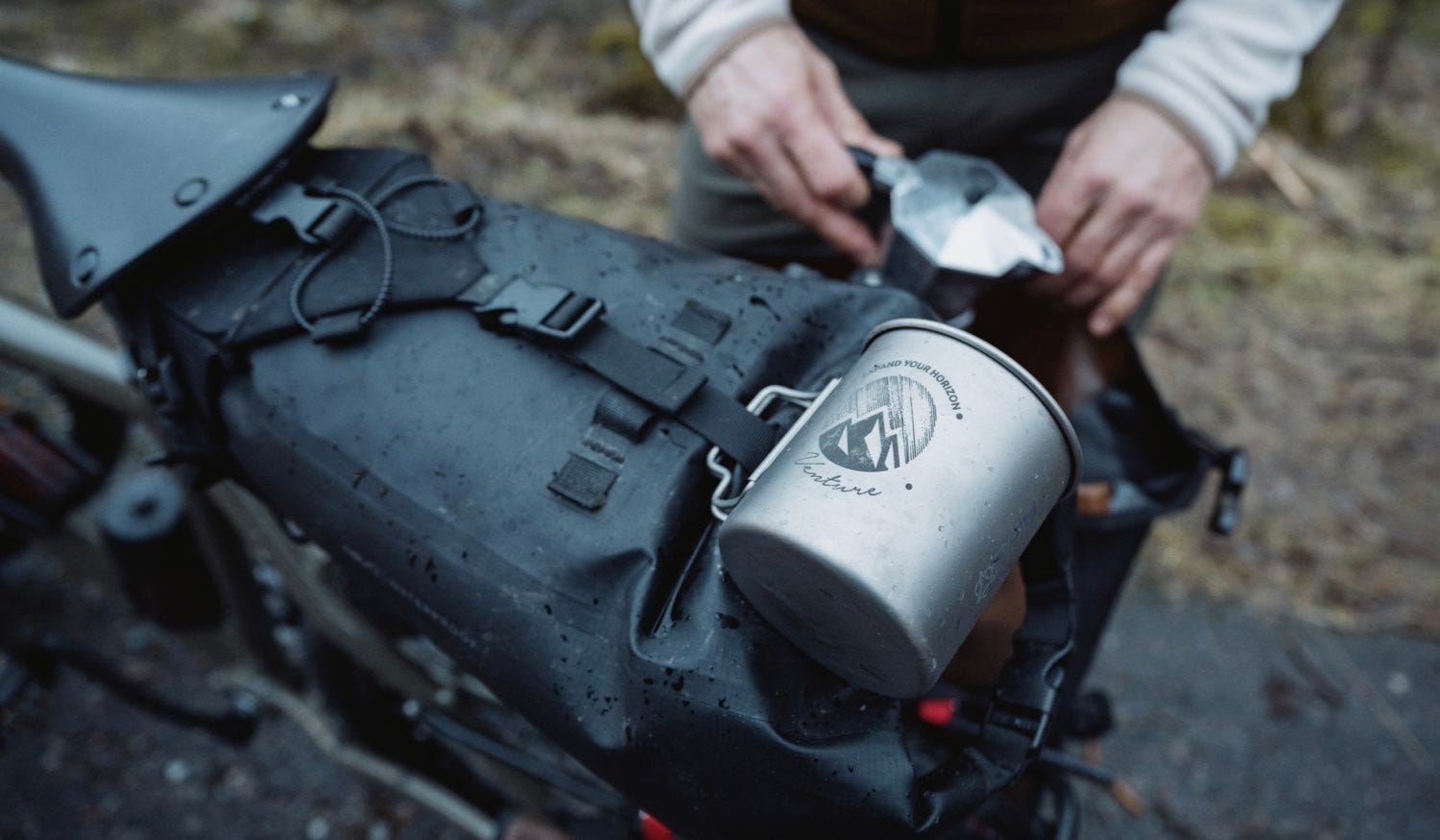 Bikepacking mainly stands for adventure and freedom. Long trips, a tent, sleeping bag, gas burner, food and drink, click in and go.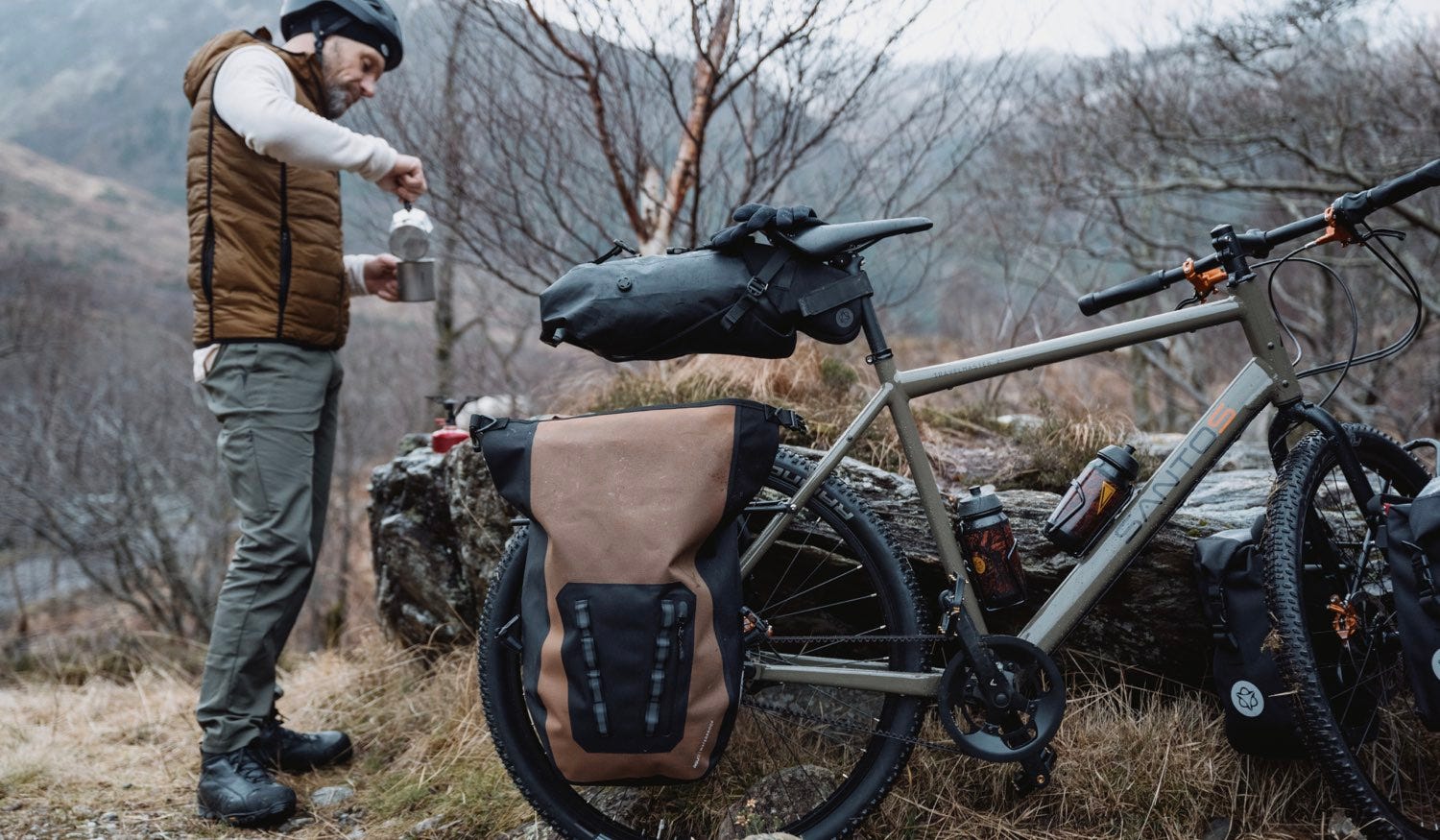 A bike tour may not be a luxurious journey, but it is an unforgettable experience, full of adventure and surprises along the way.
---
---
Team Jumbo-Visma
Working together with the staff and riders of Team Jumbo-Visma is essential to our clothing research and development. Last year we further refined and optimized the TJV winter equipment to provide maximum performance even on rainy days. The riders provide our designers with continuous feedback. Feedback that we use to further refine the materials and processes to make our clothing even more waterproof and windproof, insulating, lighter and more aerodynamic. After extensive testing by the pros, we implement those improvements in our collections. This way you can also perform optimally and enjoy yourself, no matter how cold it is.
---
---
More about Team-Jumbo Visma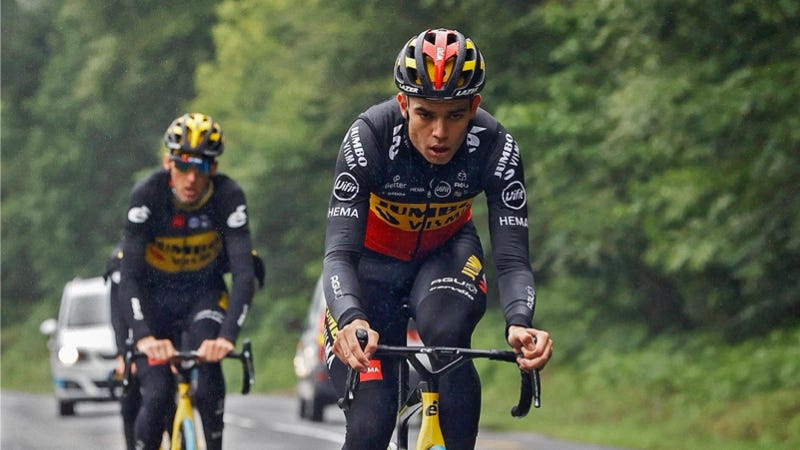 The pros also cycle in the colder months. But only with the right layers of clothing and indispensable accessories you will stay warm without overheating.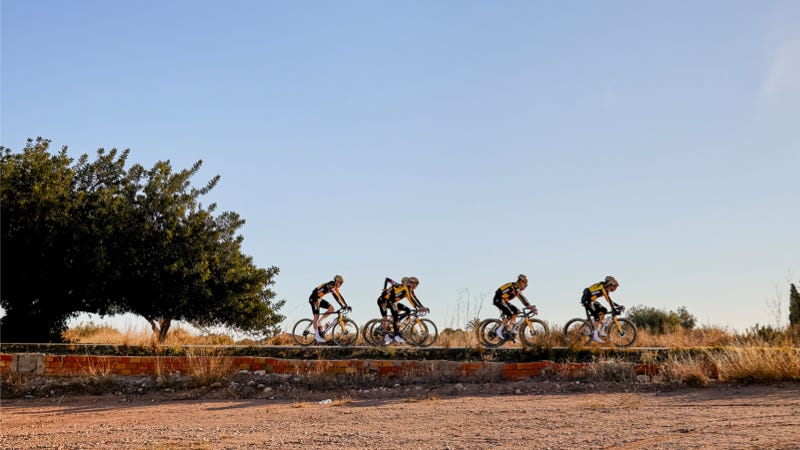 During the Tour de France, the mercury can rise to above 40 degrees. On a steep climb, the riders deliver an enormous amount of energy at relatively low speeds.
The importance of well-fitting fast clothing in top cycling cannot easily be overestimated. "Aero" has been the key word for years.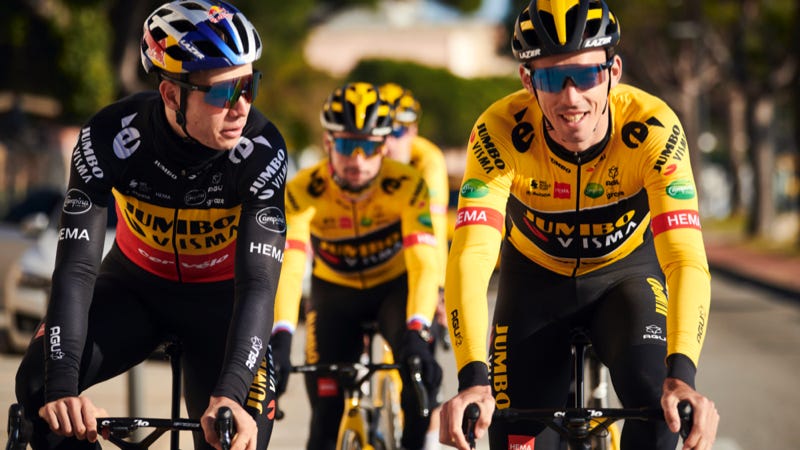 AGU makes all team clothing for Team-Jumbo-Visma. But also replica clothing for the real fans who like to ride in the colors of their heroes.


---