SPEEDSUIT ROAD LINE
FIT: AERO FIT
With a collection of 6 Roadsuit, the Speedsuit line takes aerodynamics to a whole new level.
Made to perfection with feedback from the best Team Jumbo-Visma cyclists competing at the highest level of the sport. Are you ready to take your performance to the highest level? Are you ready for the newest AGU TT suit?
The basic suit is available in 3 sizes: S, M or L, and 3 colors: black, red or blue. But our advice is to order a custom-made suit in your own size and design. In addition, the suit can be made with or without a number pocket at the back. For all options and more information, please contact us using the form below.
PREMIUM AERO SPEEDSUIT - ITEMS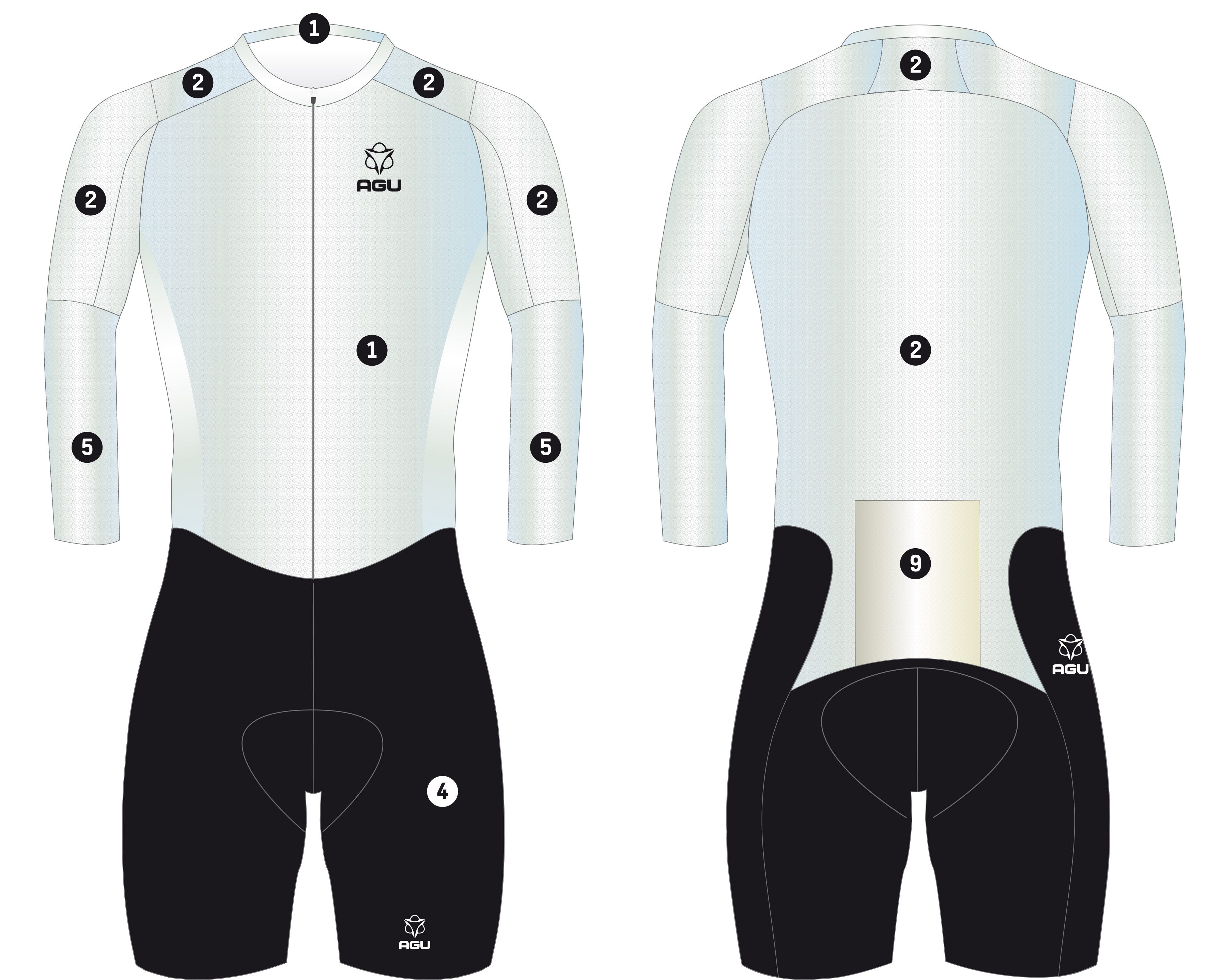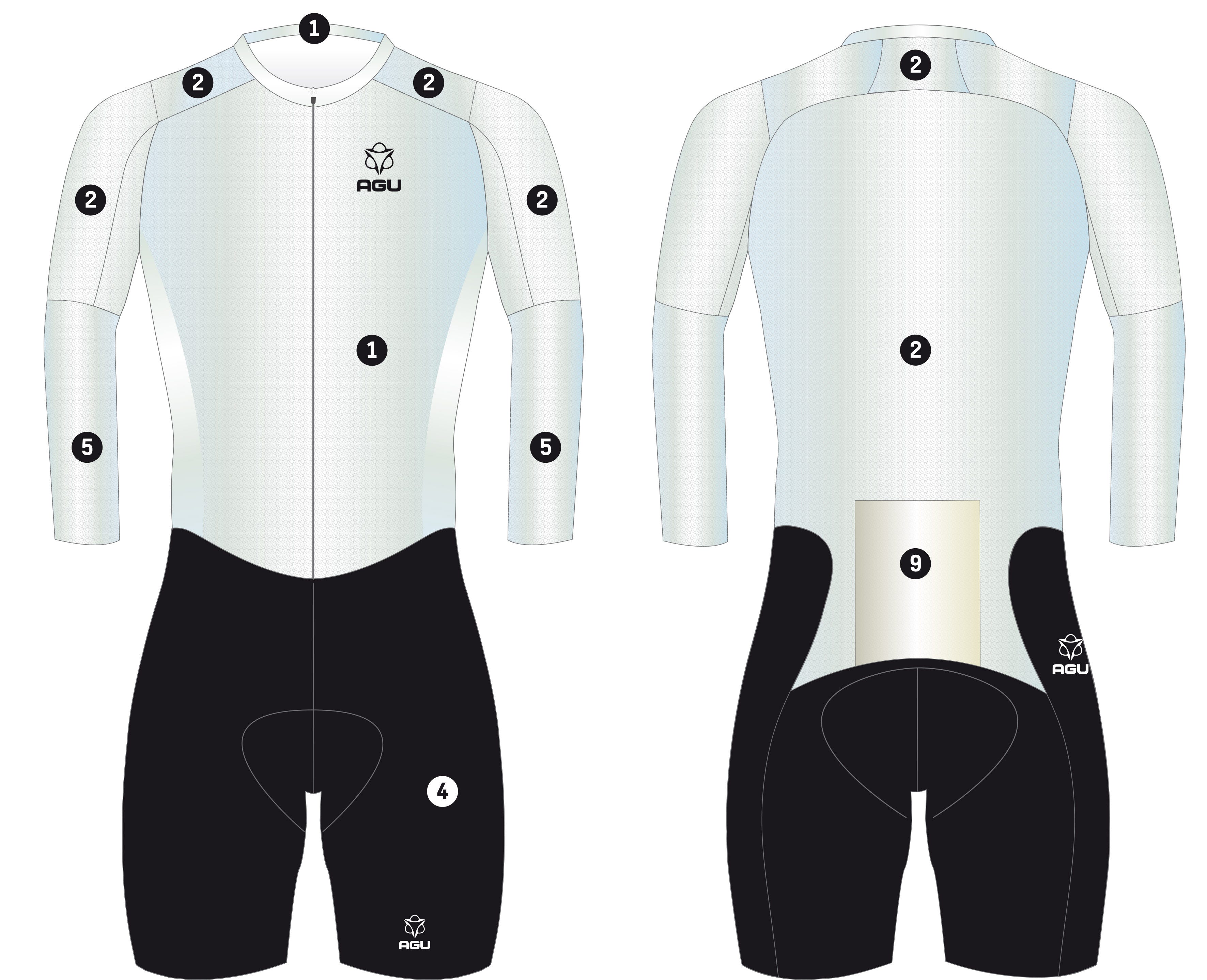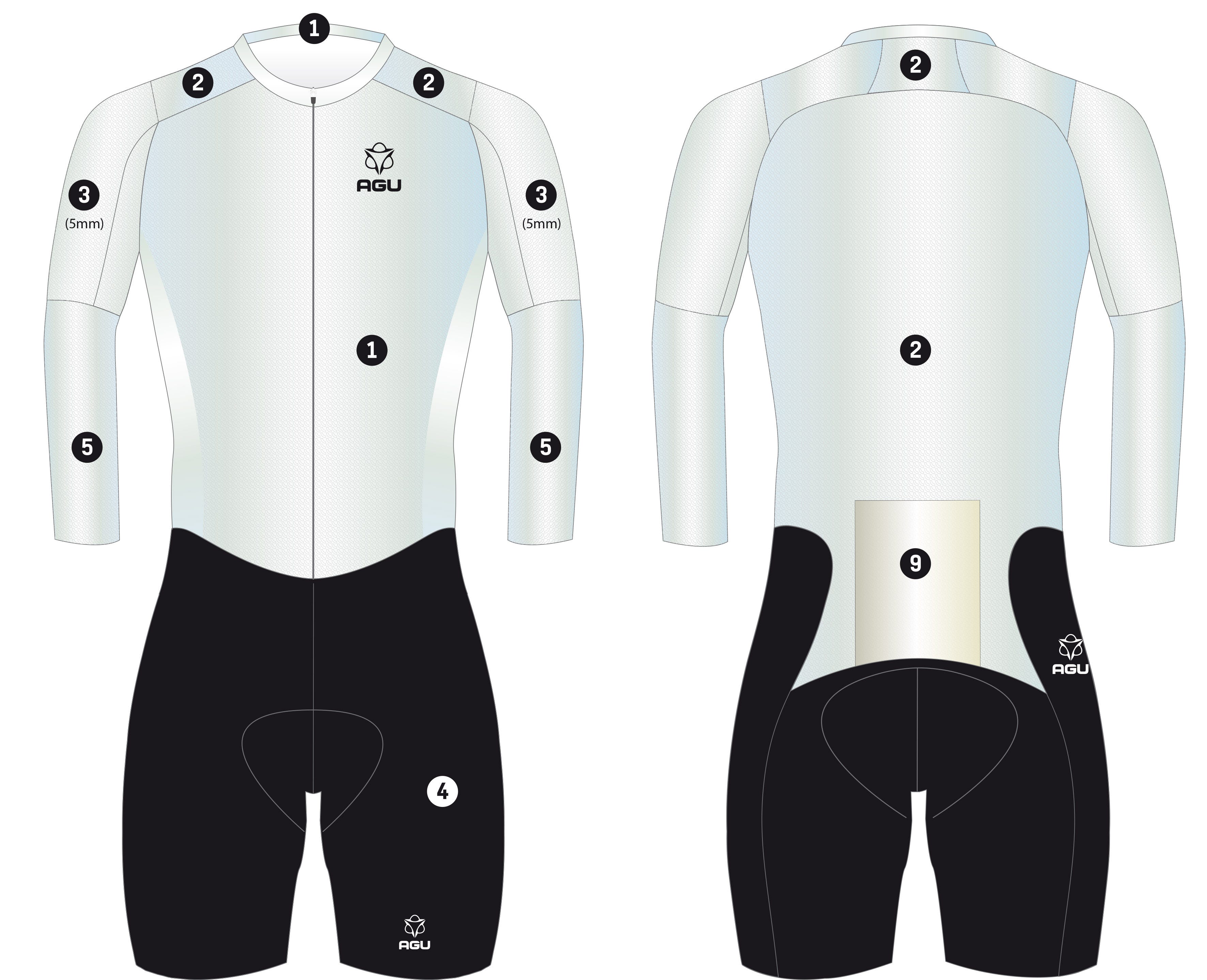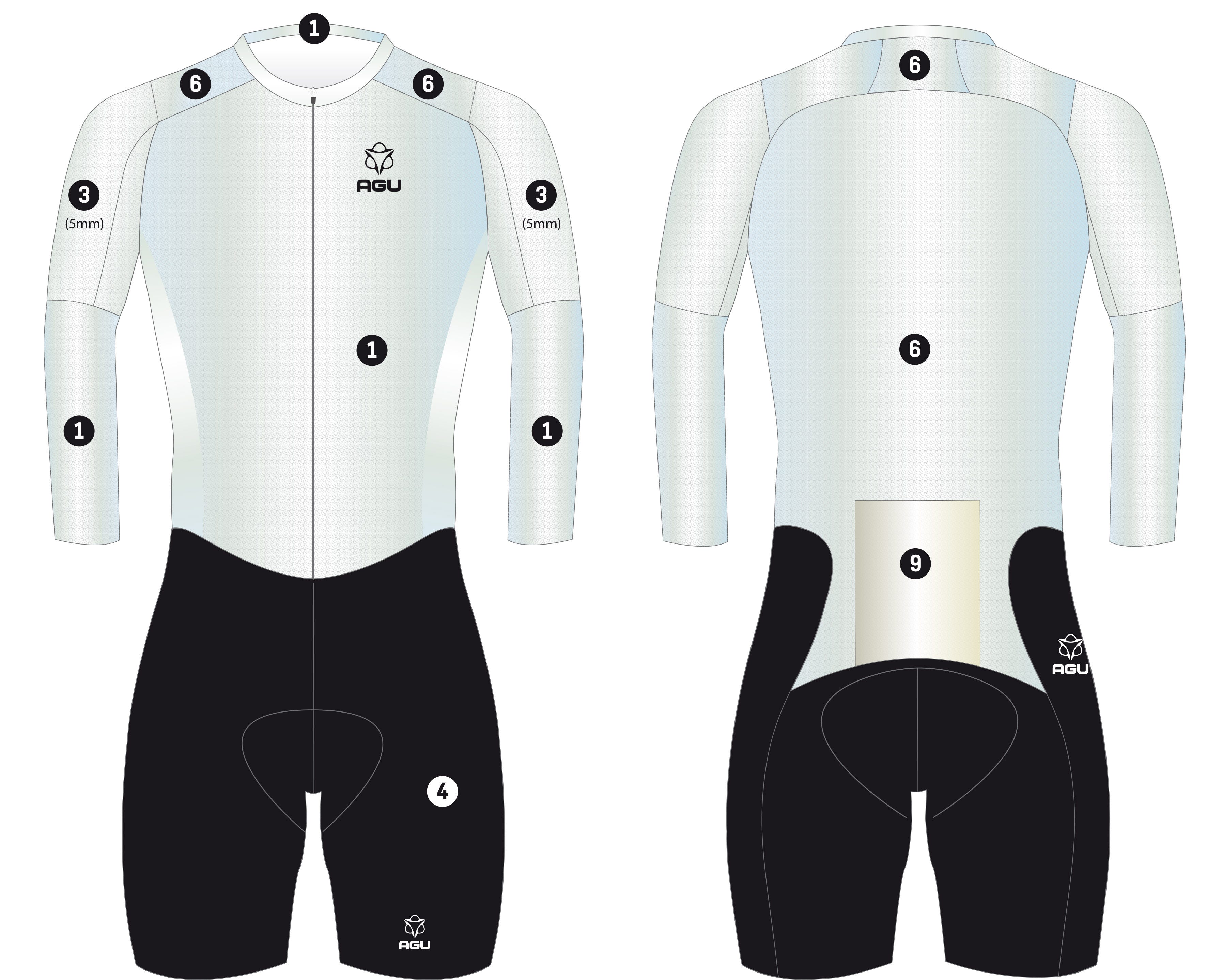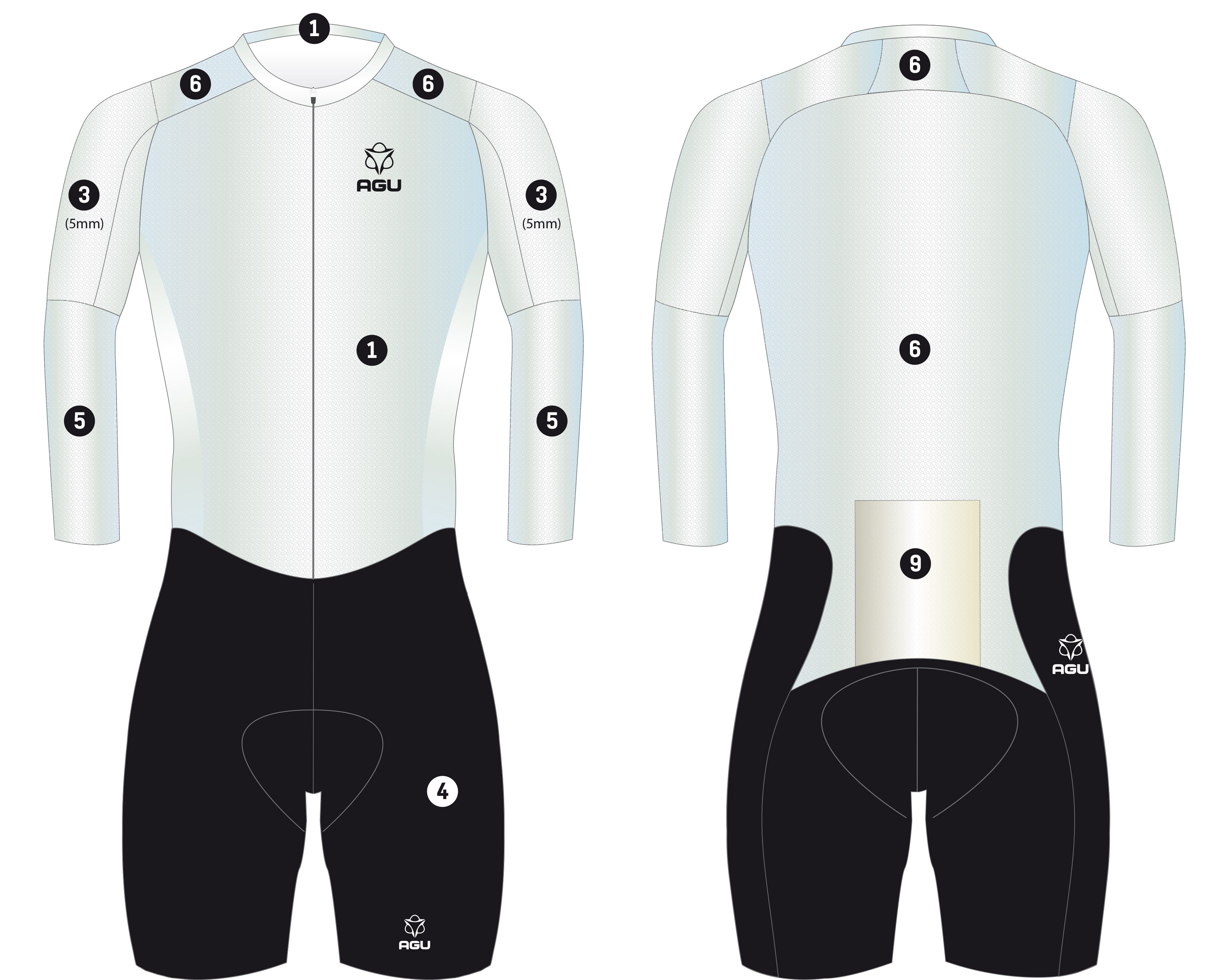 PREMIUM AERO SPEEDSUIT - SHOE COVER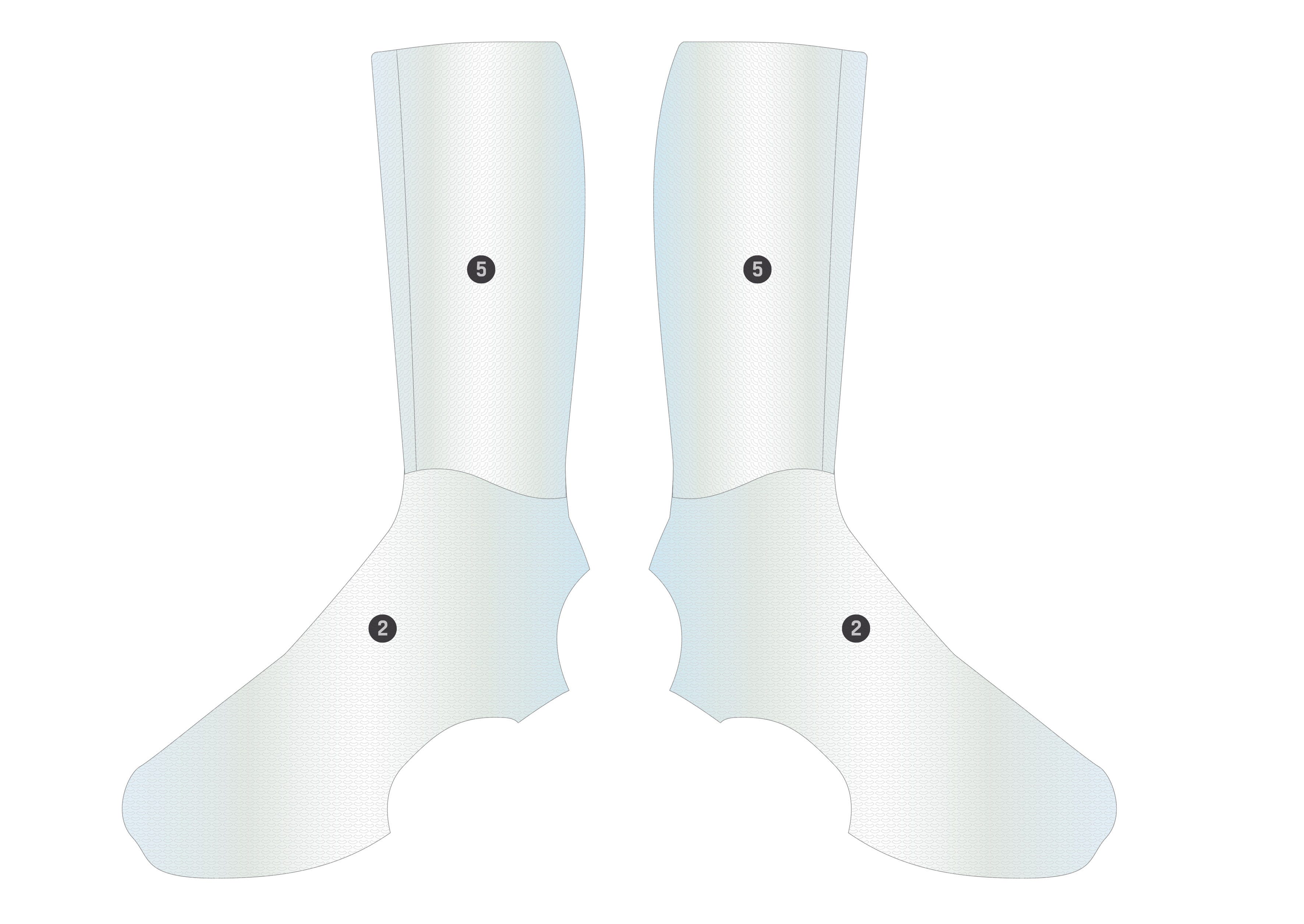 PREMIUM AERO TT-SHOE COVER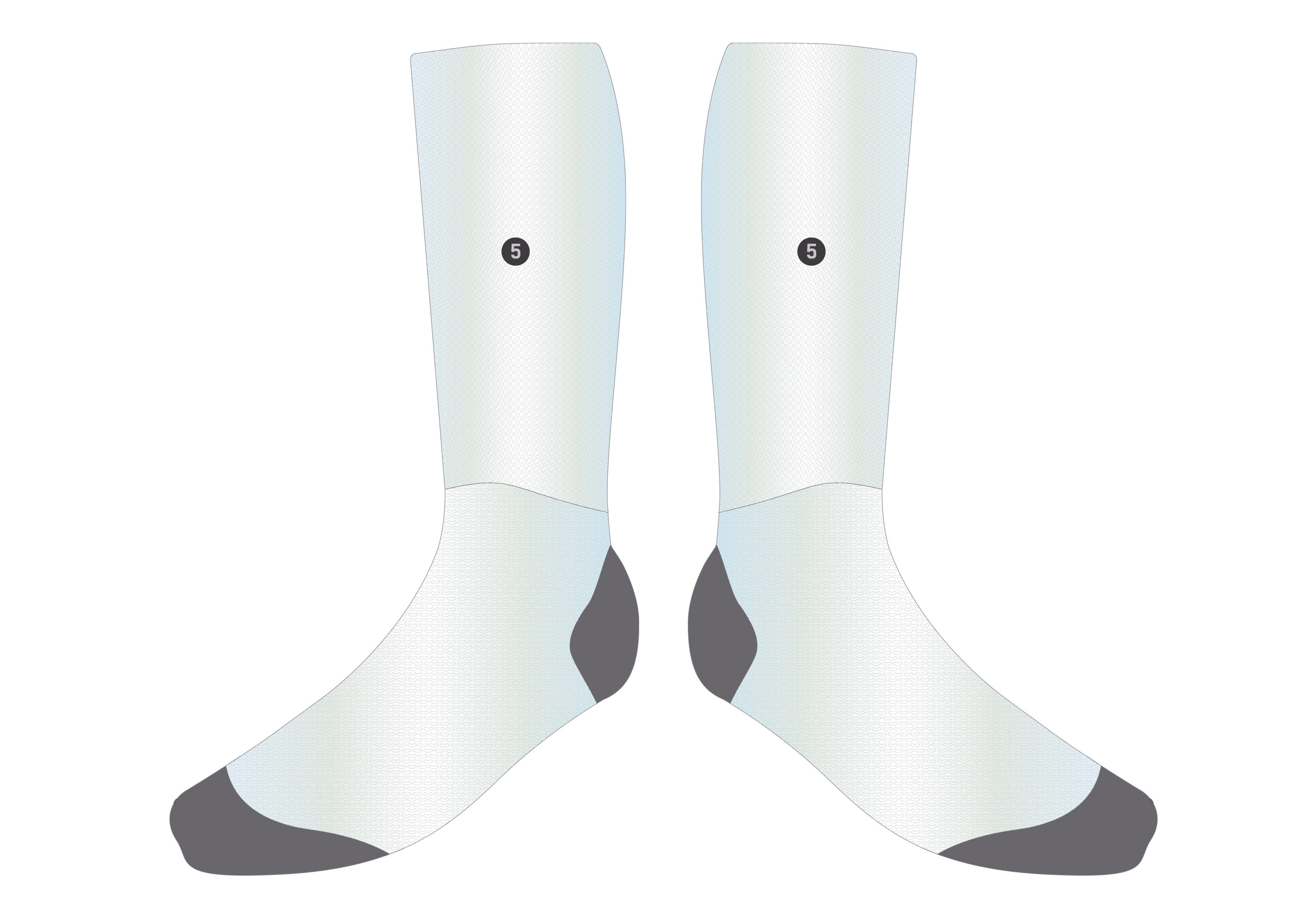 PREMIUM AERO SPEEDSUIT - GLOVES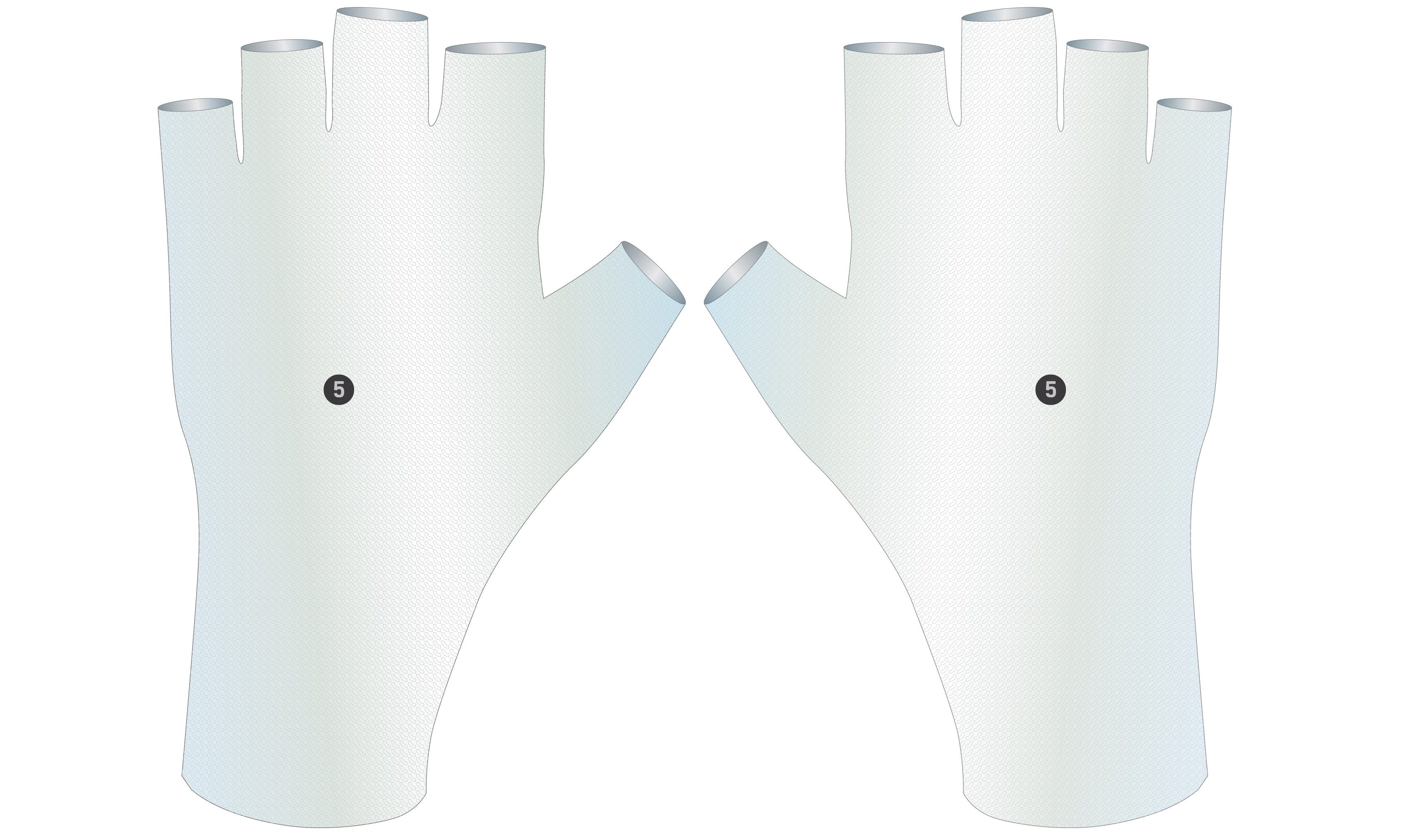 PREMIUM AERO TT-GLOVES INCL. PADDING
PREMIUM AERO TT-GLOVES NO. PADDING