EVERYDAYRIDING DAY #202 - BRINGSL
In today's portrait: Tamara, Lea, and Lisa from Bringsl, the personal bike delivery service for fine foods. Every day, the three young women deliver selected products from their online store to their customers in Cologne by bike. Why cycling indispensable for them? There are quite a few reasons...
"Since I joined Bringsl, I realize more every day how much cycling means to me and how much energy it gives me." - Lea, Co-Founder of Bringsl. Lea tells us that the fresh air and exercise as a balance to all the time spent in front of the laptop help her get through each workday energized and in a good mood. It also saves her an incredible amount of time.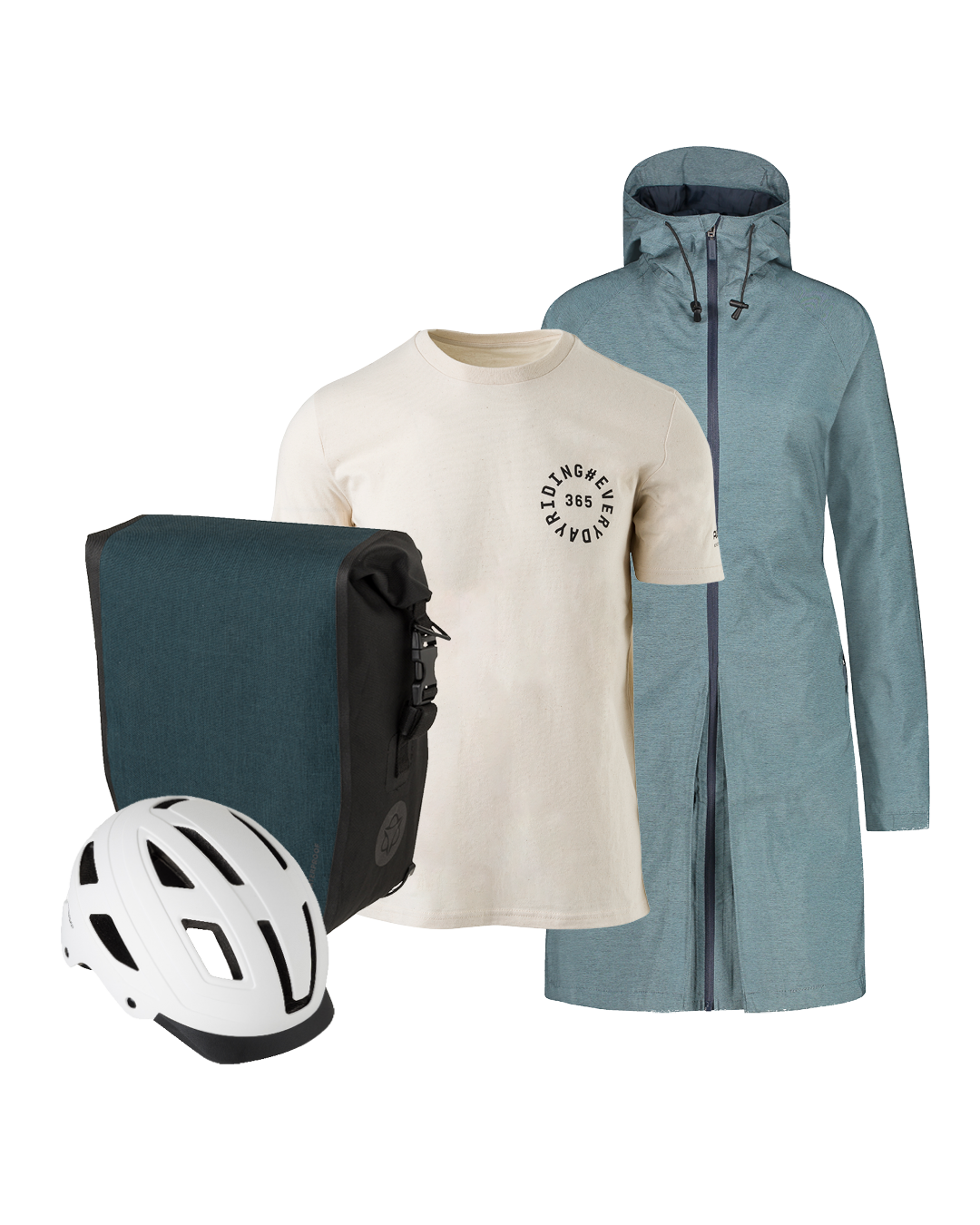 WIN the BRINGSL prize package



Because we are so enthusiastic about Lea, Tamara and Lisa, we are giving away a very special BRINGSL prize package worth over € 300! With the popular SEQ Urban Outdoor rain jacket, the #EVERYDAYRIDING 365 T-shirt, the Shelter Clean bike bag, and the City-E LED helmet.

"Cologne is very very crowded and congested, and you can get from A to B faster by bike than by car, or even public transport. So you can just stop anywhere, park, and you don't have the stress of when you're at the customer's house of first thinking 'For how long can I park here?', you can take your time, you have time to chat with your customers, and you're just without time pressure and also super energized." Great!

First and foremost, Lisa, content manager at Bringsl, just loves to ride her bike, "What I enjoy most about riding is being fast, to be honest, being independent, and being able to pass cars." The 26-year-old also easily rides her bike past annoying traffic jams that regularly clog the streets of Cologne. Being free from that gives a very pleasant feeling, where she always arrives at her customers fully charged and enjoys the personal conversations. "The bike actually connects our online, digital shop, with people in the real world. It gives you time and energy to really connect with other people. And that feels good."
AGU x BRINGSL PRODUCTS:

"I THINK THE BIKE CONNECTS THE PERSON WITH PEOPLE, FRIENDS, KNOWLEDGE, AND NATURE VERY EASILY." - Lea, Co-Founder in Bringsl
---
Tamara, co-founder of Bringsl, sees the bike as the beating heart of the Brinslg eco-system "Since we have manufactures and also customers from Cologne, it was logical for us to pick up the products by bike and then also personally deliver them to our customers by bike." The bike is not only the fastest way to get around Köln but is also the most sustainable choice. With the delivery by bike, the three women also want to set an example for sustainability.
We are super thrilled about the concept of Bringsl, the great and inspiring founders and of course their enthusiasm for cycling!