We love riding our bikes and thoroughly enjoy the beautiful landscapes around us every time we move through them. The four seasons, each beautiful in its own unique way. The warmth of the summer sun, the grit and grime of wind and rain, the crisp cold of snow, and the first fresh rays of spring again. Only if we protect and preserve that what we love, can future generations continue to enjoy the beautiful world we live in.

The starting point for sustainability at AGU is the same starting point for everything we do: cycling. We believe that cycling can play a key role in combating climate change. In an increasingly populous and urbanized world, bikes not only make a major contribution to reducing CO2 emissions, but also are the key to keeping cities liveable.
The production of bike wear, bags, and accessories is an intensive and complex process. There's a whole chain of raw & processed materials, fabrication, people, transport involved, and a lot of energy needed so that you can get on your bike with that great piece of kit or bag.
Sustainable production is complicated and there are not always easy answers or 100% solutions. At least not yet.
It is searching and researching every day, a continuous challenge that we are happy to take on to make better, more conscious choices within this chain and to find solutions so that the chain becomes just as green as cycling is.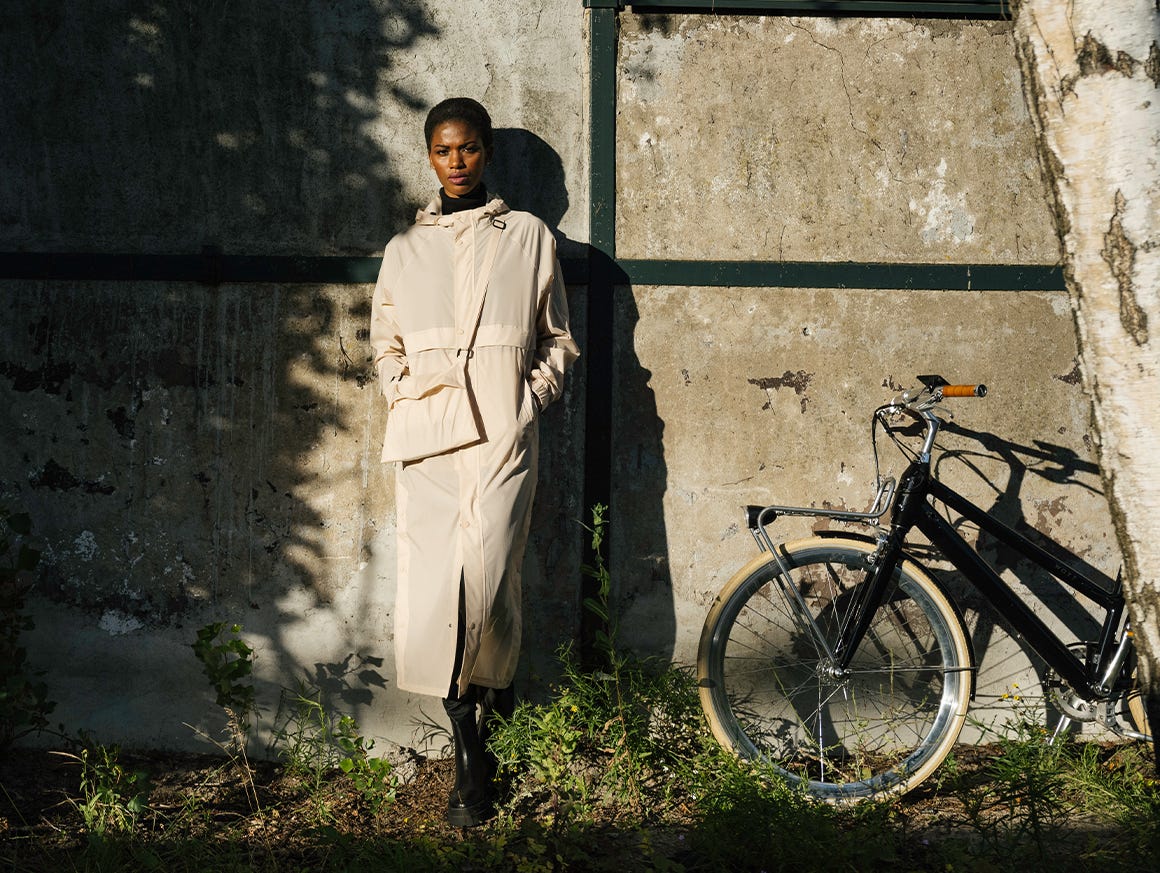 ---

These continuous efforts and developments towards sustainability at AGU find their expression in our own Greensphere label. Our sustainable focus starts with the design process. Which fabrics, coatings and colors do we choose? Which sustainable alternatives are currently possible without compromising on quality and functionality? Is it also recyclable? And can we come to timeless designs without compromising on style? When a product carries the Greensphere label, we speak of a sustainable product.
---
---
From the introduction of our Greensphere label, our starting point when developing products is that we want to use sustainable materials. We have come a long way, but where are we, and where do we want to go?
---
---
WHERE ARE WE NOW?
Many of our products are made of polyester, and we are replacing the use of virgin polyester more and more with recycled polyester, for example from post-consumer (used) PET bottles.
Nylon gives extra strength to our products and is recycled from old nylon and/or old fishing nets.
We use biodegradable and responsively sourced Merino wool in many of our finest products.
Dupont Sorona is a material that we use in linings and fabrics and is made from an eco-fiber from renewable, vegetable raw materials, which also requires less energy for production.
We use organic cotton for products in our casual clothing line.
Our in-house developed Poray membrane that we use in waterproof products is free of the harmful PVC that you sometimes find in comparable products.
We are testing sustainable alternatives for coloring/dyeing our fabrics.
---
---
WHAT'S OUR GOAL?
For repeat orders of existing models, we convert as much as possible to more sustainable materials.
For new collections and new models, our starting point is the use of environmentally friendly fabrics.
Our goal is to eventually use 100% recycled or eco-friendly fabrics in all our products where we use artificial fibers (polyester and nylon).
In addition, we are looking for increasingly sustainable options for the zippers, tapes, and glue we use.
Fortunately, there are more and more sustainable fabrics and materials that allow us to make this switch without sacrificing the quality of our products. Sometimes, however, there is no good high-quality sustainable alternative and we opt for the highest quality. But the search for sustainable alternatives is continuous.
---
---
---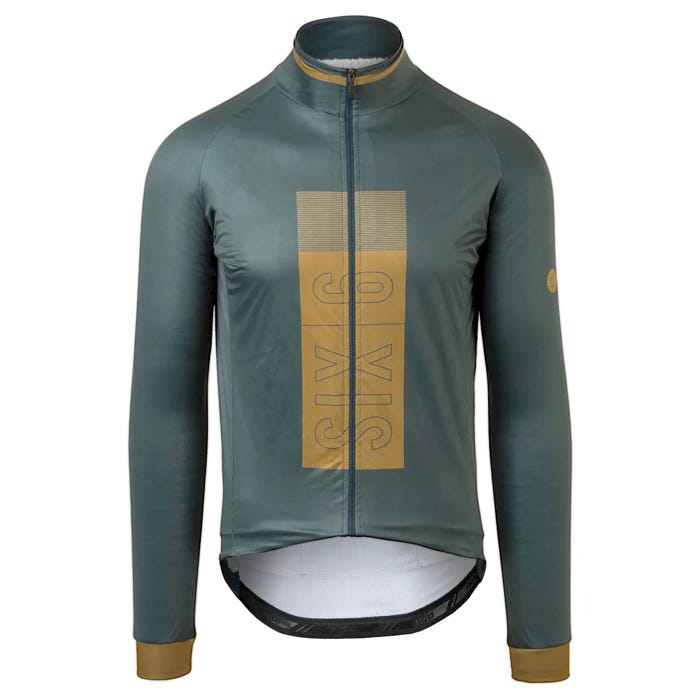 In the production of our SIX6 cycling clothing collection, recycled fabrics and merino are used and therefore has a Greenshpere label.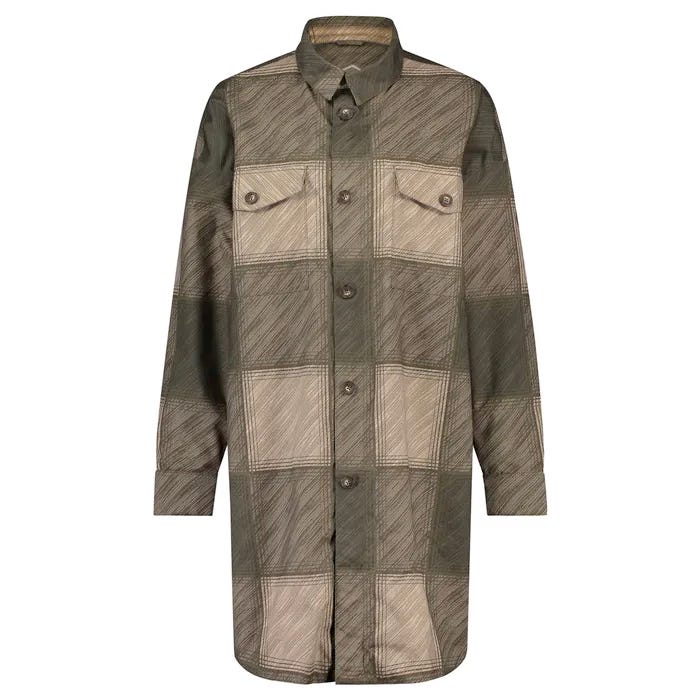 Our Urban Outdoor collection with fashionable and high-quality raincoats is made with recycled polyester and Dupont Sorona and is 100% Greensphere.
---
---
DURABILITY, QUALITY, SUSTAINABILITY
Durability, ie lifespan is a fundamental part of sustainability for AGU. That is why at times we will make choices that don't seem the most sustainable in the short term but will be in the long term because the product lasts (much) longer. Quality is sustainability.
For example, we are in regular contact with people who own our "Original" cycling suit, originally launched in 1976. On numerous occasions, the question was if there was a new version of the suit because after decades of use their beloved suit eventually wore out. Fortunately, we could and can reassure our customers that we still have the "Original" in our collection. Only much improved and made, of course, from 100% recycled polyester.
RECYCLABLE
In the coming years, we will be taking steps towards making circular products. Products that are not only made of recycled material but are also recyclable themselves. We will see drop-off points at AGU and AGU brand stores where you can return old items that you no longer use so that they can be reused. This means less is thrown away and we have even more high-quality raw materials to make beautiful new products.
---
---
If you have ordered an AGU product, you will have noticed two things: the product is delivered in an unpainted cardboard transport box, and often the product is in a plastic bag. What's up with that?



---
---
WHERE ARE WE NOW?
A blue or white cardboard box is nice, of course, but is painted. And that costs water, chemical paint and energy to produce and is more difficult to recycle. Our cardboard transport boxes are already made of 100% recycled cardboard, and we leave it unpainted.
We use paper tape for the boxes, a more sustainable alternative to PVC tape.
The plastic bags, or polybags, in which our garments are packed individually, for example, are made from recycled plastic.
Filling material used in transport boxes is made of recycled plastic.
---
---
WHAT'S OUR GOAL?
We strive to say goodbye to plastic in our packaging material as soon as possible. For example, we will be packaging more and more individual items in sustainably sourced and produced paper. For the transport of large quantities, several products wrapped in paper are then protected by a large polybag made of recycled plastic. This means you only have one polybag instead of, for example, twenty separate ones.
---
---
GREENSPHERE PRODUCTS

---
BETTER TRANSPORT

Transport is an important part of our supply chain. Transport from our factories to Alkmaar, where our distribution center is located, and from there to our Brand Stores, retailers or to your front door.

How do we make that sustainable?



---
---
WHERE ARE WE NOW?
Our products come to the Netherlands in smartly and efficiently packed containers. We work as much as possible with manufacturers and suppliers in Europe, for example in Portugal, Italy and Romania, to limit the C02 footprint of our products.
But some products cannot be produced in Europe with sufficient quality or at a reasoable price point needed to keep the product affordable. In these case we are compelled to produce in countries such as China, Pakistan and Indonesia.
We plan our orders well in advance so that our products can be transported by boat, not by plane. This again limits the CO2 impact.
In our selection of transport partners, we always choose the most sustainable option. We look at sustainability of means of transport, but also of distribution centers.
---
---
WHAT'S OUR GOAL?
Just as we look for more sustainable materials, we also do the same with the selection of producers and suppliers. Where possible and responsible, we will opt for production close to home.
Starting next year we will mainly work with sustainable transport in the form of bicycle couriers and/or zero-emission vehicles for the so-called "last mile" to your door. In this way, we are lessening the impact of our transport on cities and on the environment in general.
Oftentimes large results can be found in small things: a lot of transport is also involved in returns for online orders. We try to limit these returns as much as possible, for example by introducing state-of-the-art sizing tools so that you do not have to order multiple sizes, most of which you would return.
---
---
BETTER LABOUR
It's not just about where you produce, but also how you produce. In other words it's about people. Fair wages, good working conditions and factories that meet the right certifications are essential principles for us. We have incorporated the criteria we use in this regard in our Agent/Supplier manual and suppliers must sign them before we work with them.
---
---
---
While our Greensphere label mainly focuses on production, we are on the right track with regard to business operations. We recently obtaining the ISO 9001 and ISO 14001 certificates. ISO 9001 is a globally recognized standard with quality management requirements and therefore a benchmark for transparency and reliability in the market. ISO 14001 is the international standard with requirements for an environmental management system, in order to develop the best possible environmental policy and to guarantee its implementation.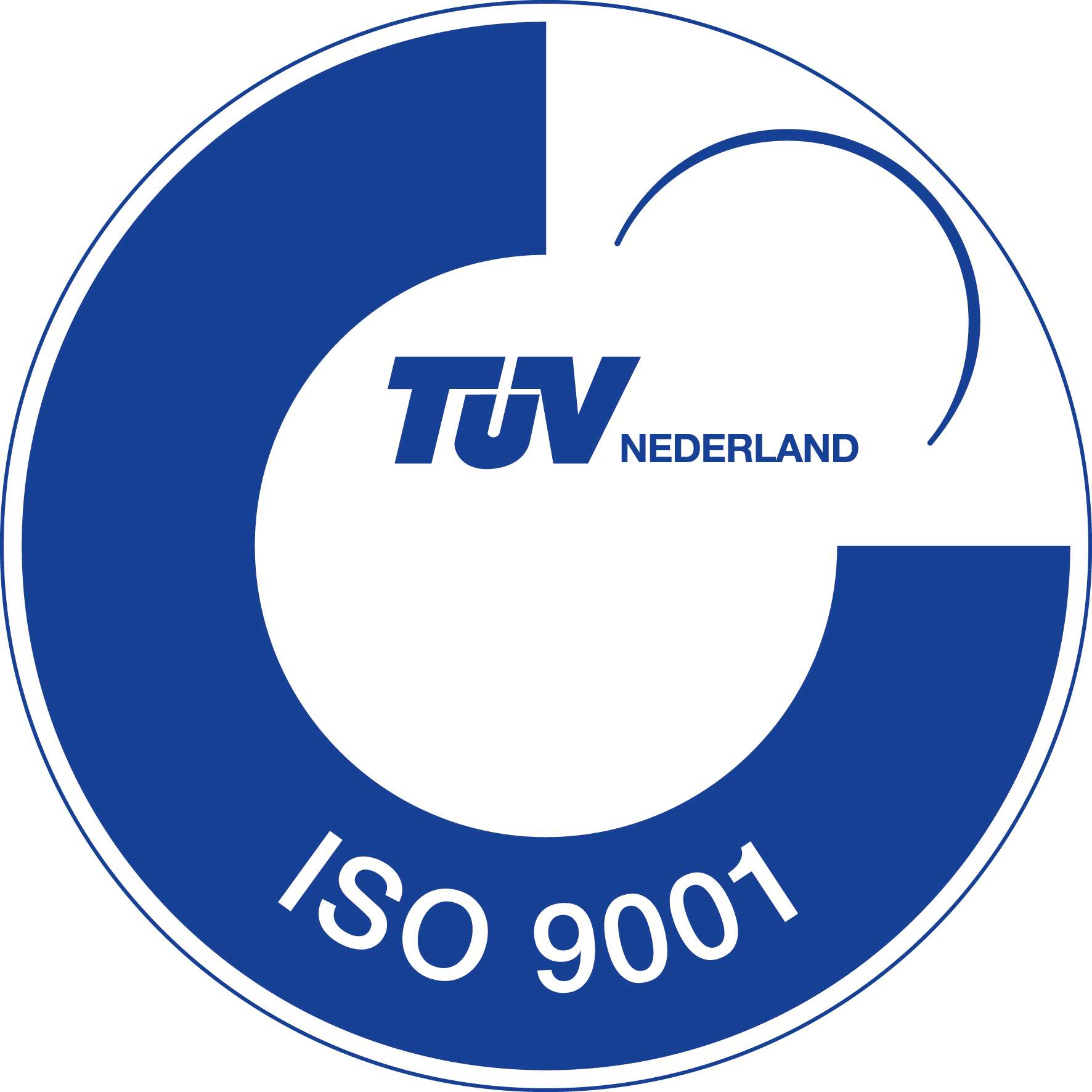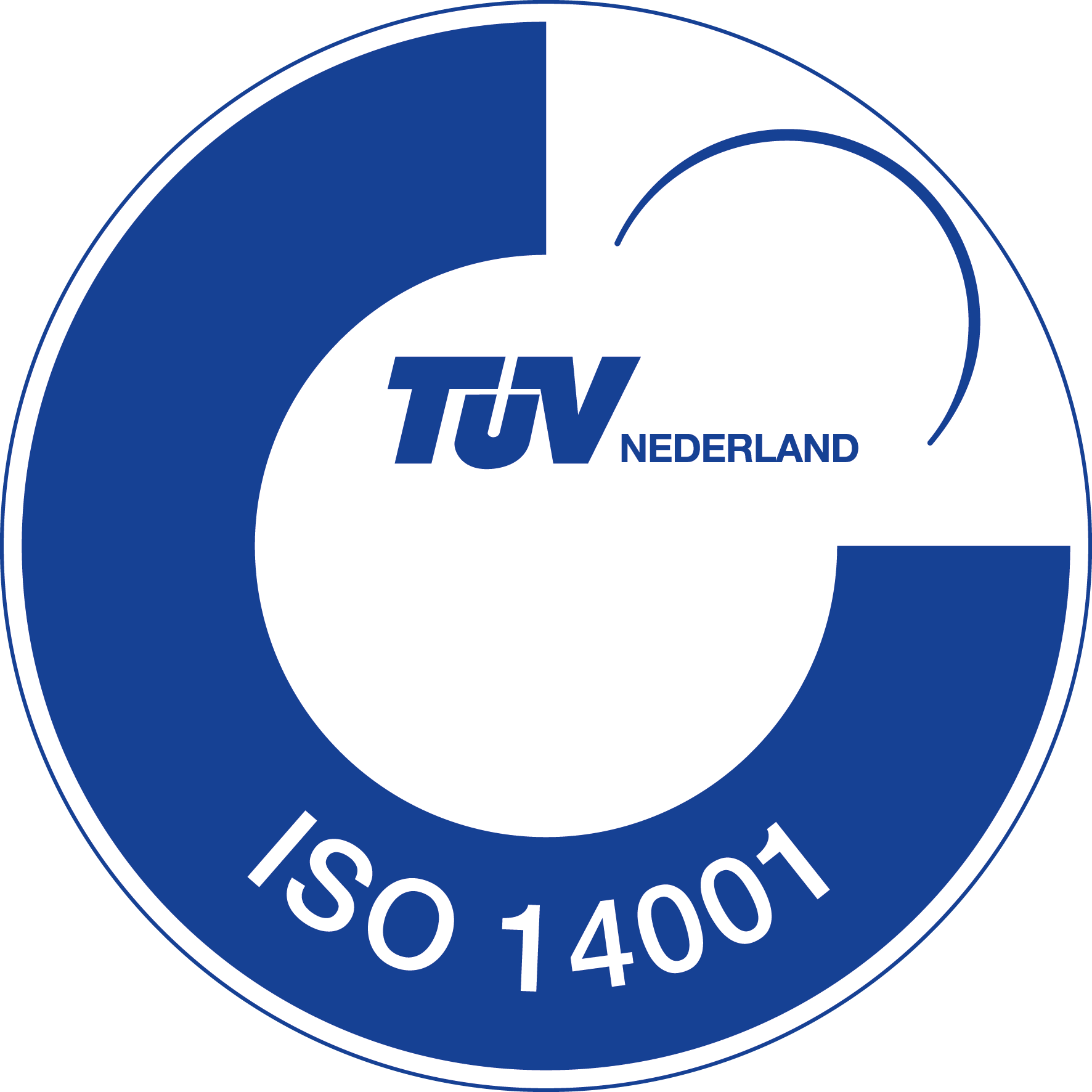 ---