COMPANY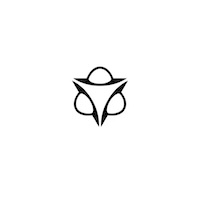 AGU B.V.
The AGU company is greater than simply the AGU brand. In addition to our own products under the AGU name and that of our sister brands Cordo and Fastrider, AGU B.V. also takes care of the distribution of all sorts of bicycling products, often on the basis of exclusivity. AGU B.V. delivers nearly everything that is for sale and a bicycle shop, with the exception of the entire bicycle.
AGU Holding
AGU B.V. is part of AGU Holding. The AGU Holding consists of three leading operating companies, all of which are active in the bicycling sector.
Two of the aforementioned companies, namely AGU and Fast Forward Wheels, develop all their products themselves. They do their own marketing, sales and distribution. All are active internationally. The third operating company, Jacobsons, is active within the Benelux and performs marketing, sales and distribution for renowned high-end branded products such as Bianchi, Nalini and Ortlieb.
Wholesale
People
AGU Holding employs some 160 people. Without any doubt, they are the most important factor in the company. Our employees are the enterprise's capital. From sales manager to warehouse employee and from bookkeeper to sales rep, our people join forces for the best result.
Logistics
In the central warehouse Alkmaar, all of the logistical services are provided for a number of companies. This warehouse is a paperless workplace. Some 25,000 differing products are distributed between two large warehouses (bulk inventory and pick inventory). 24-hour delivery throughout the Benelux is done from this warehouse. Orders placed before 6 PM are delivered the very next day. Because of this rapid and accurate service, the company has been nominated "Supplier of the Year" multiple times.