ESSENTIAL COLLECTION
The Essential collection forms the backbone of our range of apparel. It comprises all the basics you would ever need for your everyday riding. From a wide range of jerseys and bibshorts to cycling-specific eyewear and warm weather- accessories, all pointedly aimed at keeping you comfortable in the saddle throughout the summer months.
Affordable but without ever making compromises, the Essential Collection makes extensive use of the trickling-down of higher-end technologies to implement into these essential items, which were rigorously tested by our team of enthusiastic riders. This way, we continue to guarantee the quality and durability every rider can always count on.
No matter what kind of cyclist you are, what roads you ride, or where you set your goals, the Essential collection is bound to provide you with the ways and means to make the absolute most of another season on the bike.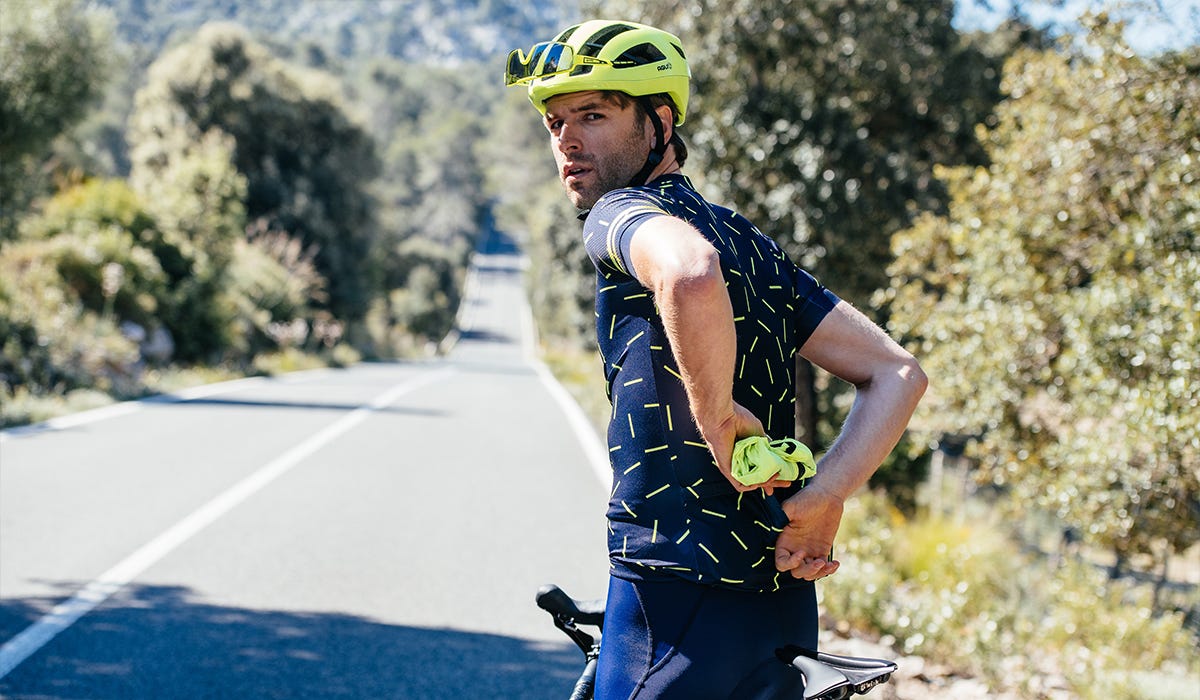 Jerseys
We offer a broad range of jerseys for all types of cyclists and all conditions. Although the fit, appearance and technologies used may vary, you can always be assured of their functionality. From a timeless, plain shirt to a long-sleeve jersey, you will surely find a
style that suits you. Of course, women's styles are also available.
Jackets
Reliability is of great importance to us, and with years of experience under our belt, we offer cyclists optimal protection in every sort of unpredictable condition summer can throw at you. Our latest jackets are compact, light, easy to stow and packed with innovative features. From ultra-light wind gilets to fully waterproof jackets: we've got you covered.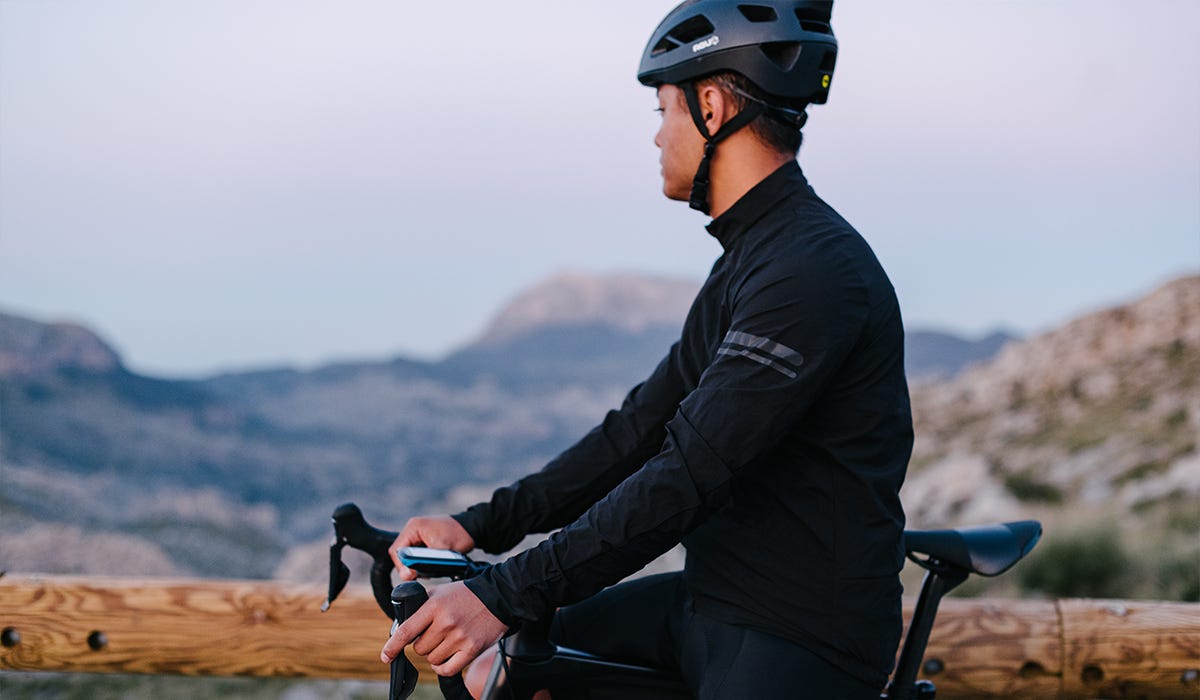 Bibshorts
We feel that the more comfortable you are, the longer you can enjoy your time on the bike, and a good bibshort plays a vital role in this. That's why we take great care in the construction of our shorts, the materials used and the finishing touches. And through our custom designed range of chamois pads, you can always find the right fit for your ride.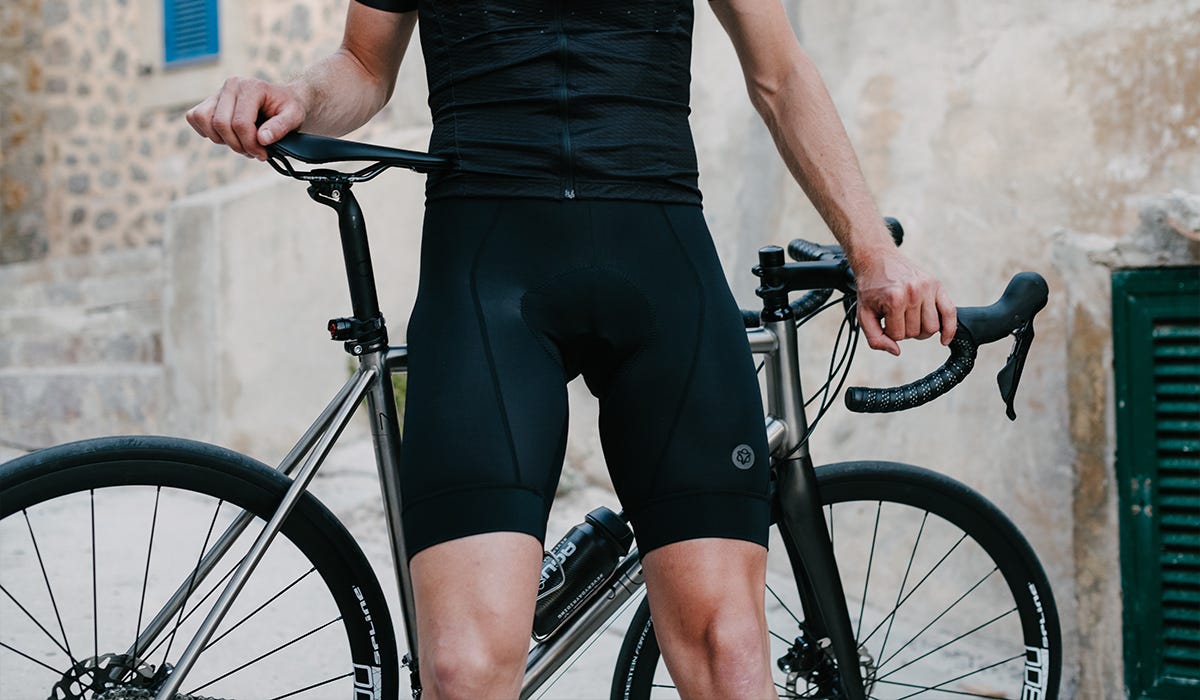 Base layers
Our base layers are the perfect choice to wear under your jersey year-round. The materials used wick perspiration away from the body, so you stay dry and keep warm or cool, depending on the conditions. Available with long or short sleeves, and also sleeveless, all our base layers are treated with Polygiene – an antibacterial treatment that prevents nasty odors.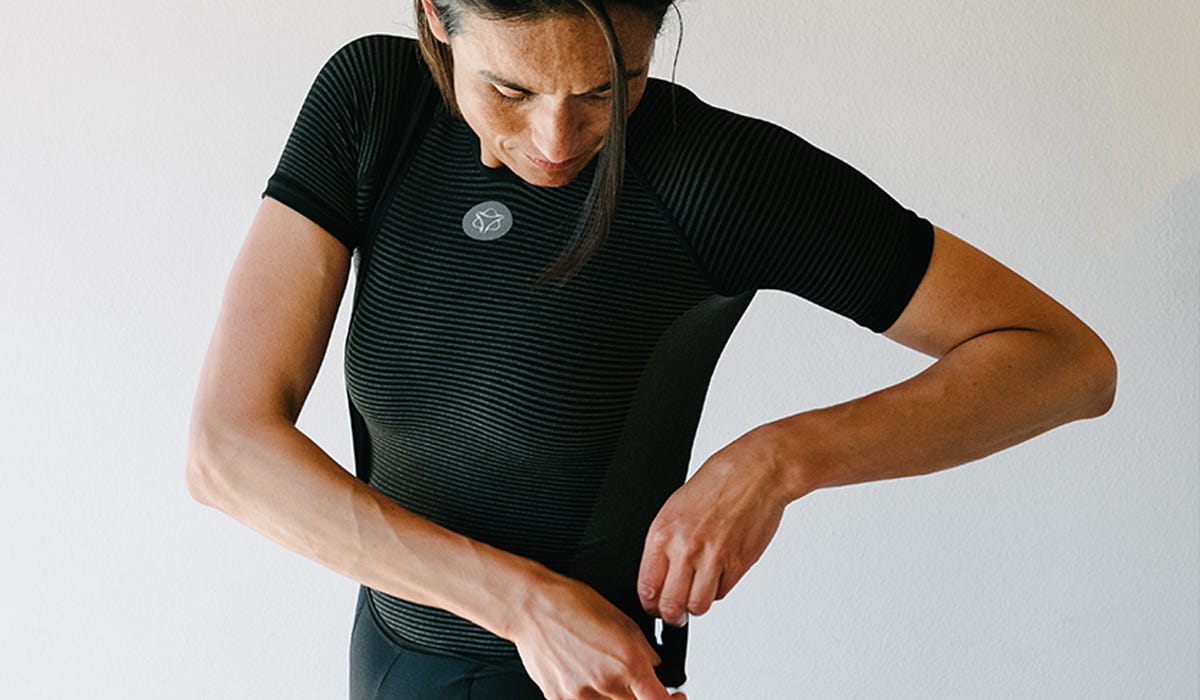 Accessoires
We provide a wide range of accessories to help you get the most from your time on the bike. If you are looking to protect your body in specific conditions and ride in optimal comfort, you can be assured we use the relevant technology where it matters most. And if you are just looking to complete your outfit in style, we've got you on that one too.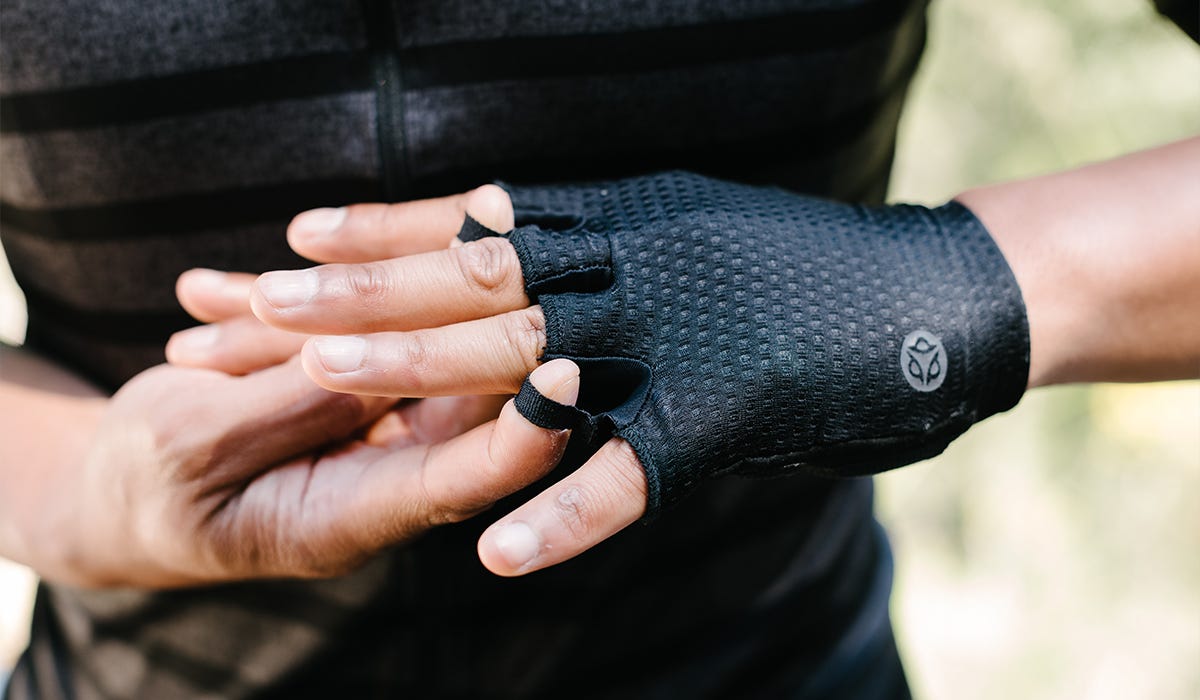 Body Care
Our small but dedicated range of body care products provide a balanced means of protection and care before, during and after your ride. Prevent injuries by warming up muscles, improve your circulation for enhanced performance of boost your recovery after a tough ride. We take care of your physique so you can enjoy every day on the road.
Eyewear
Because we believe a clear and unimpeded vision is of vital importance on the bike, we have developed a collection of eyewear for cycling in all sorts of conditions. From hydrophobic lenses to keep the rain off, to Anti-Fog and photochromic lenses, our range of performance orientated eyewear keeps your sight sharp and your eyes protected.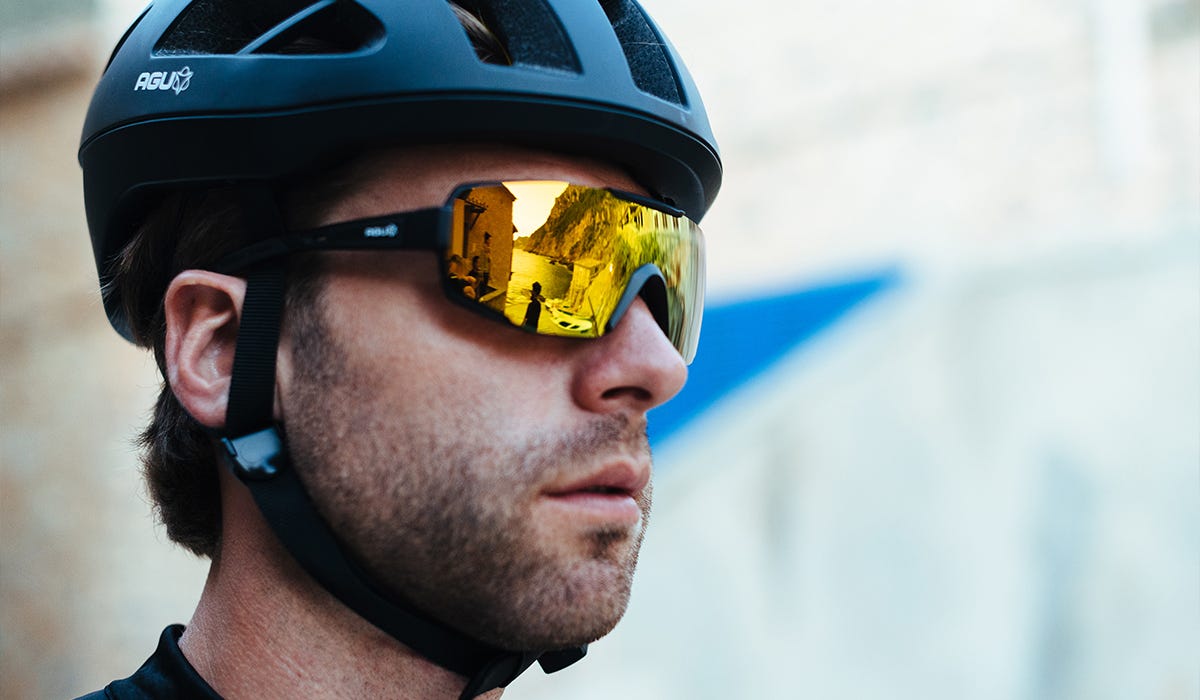 Helmets
The perfect cycling helmet is lightweight, ventilates well and of course provides the ultimate level of protection. At AGU we design and develop all our helmets in-house to guarantee a perfect fit, comfort and safety. A wide range of nifty features assures that – no matter your level, budget, style or ambition – we've always got the right helmet for you.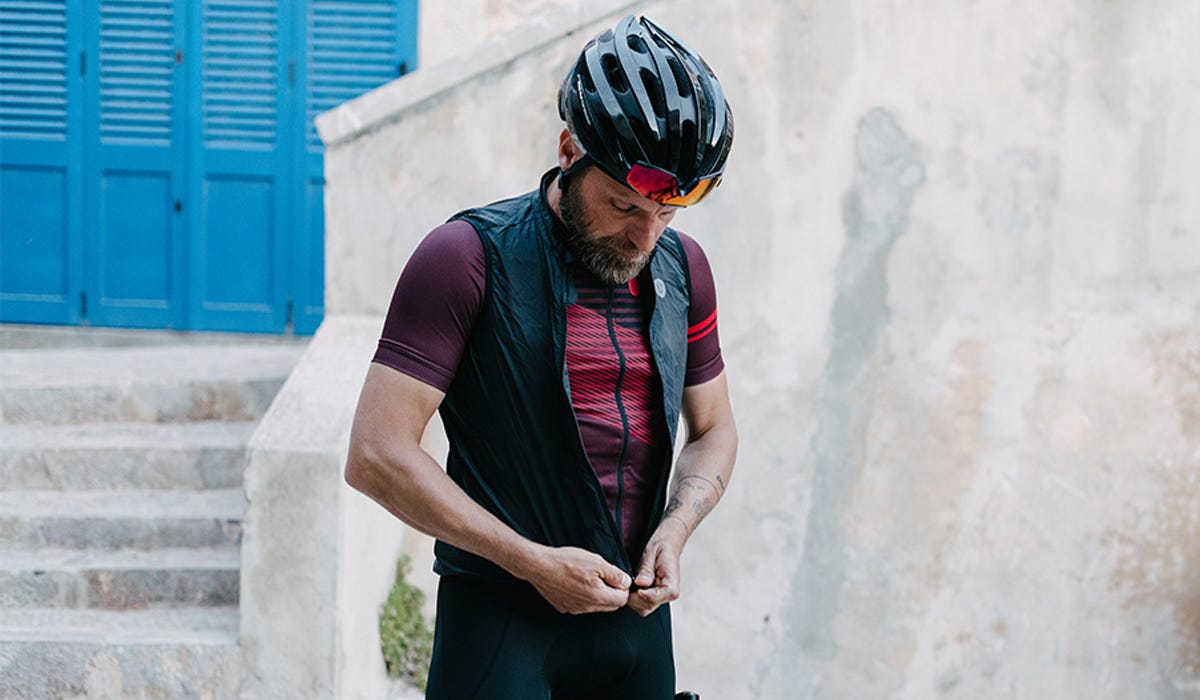 Shoes
Whether you are looking for a super stiff racing shoe or some enduring MTB footwear, the starting point for our shoes is always a neutral, timeless design that is compatible with the various existing pedal systems. The different price categories means there's something here for everyone without ever losing sight of quality and durability.
---