EVERYDAYRIDING DAY #128 - PRIMOŽ ROGLIČ
Primož Roglič is a cyclist that really needs no introduction. We know so much about his incredible results, his setbacks and challenges, his training regime, his sportive goals and his career. But in the conversation that we have with him, we learn much more about what really drives the person Primož Roglič.
When we ask Primož what cycling really means to him, he doesn't begin with his incredible results, with races, or training or even his own personal experience with cycling. He starts with his family: "Cycling is definitely, at this moment, our life. It's not just me, it involves the whole family. It's a big part of the way we are living at this moment." It is a typical answer from a man who sometimes seems to have an almost philosophical view of cycling, and places what he does in a broader context of society and enjoying every moment that cycling life brings him.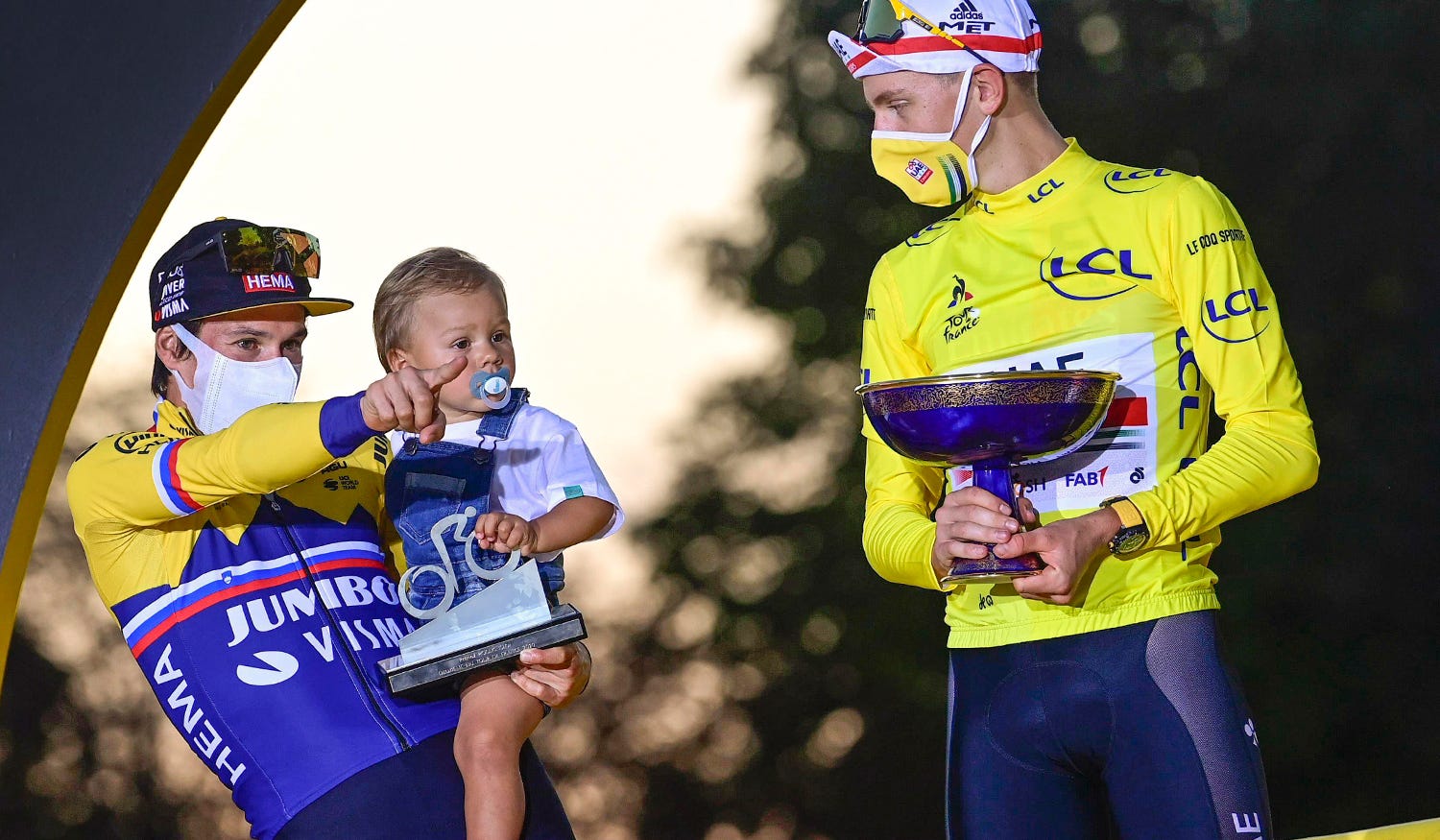 In a way, his cycling career up till now is an expression of who he is, and the unique kit he proudly wears during our interview visualises this in various way. It is a very personal cyling kit, the design of which Primož was very involved in: "This year, together with AGU, we were trying to do something different, something cool, something that stands out. A really personalized cycling kit with visual elements that refer to important aspects of my life." There is the logo of his own company, the ski jumper, reminiscent of a previous life in top sports. The head of lion is prominent, symbolizing Primož' perseverance: "You always try to fight like a lion. And we've placed a hart, because in everything you do, when you do it from your heart it will be a good thing to do."

Primoz is happy with the AGU fit he knows well: "It fits good! In the off-season it may be a little tight, but when you start being in shape, it fits even better." he adds with a wink and a nudge.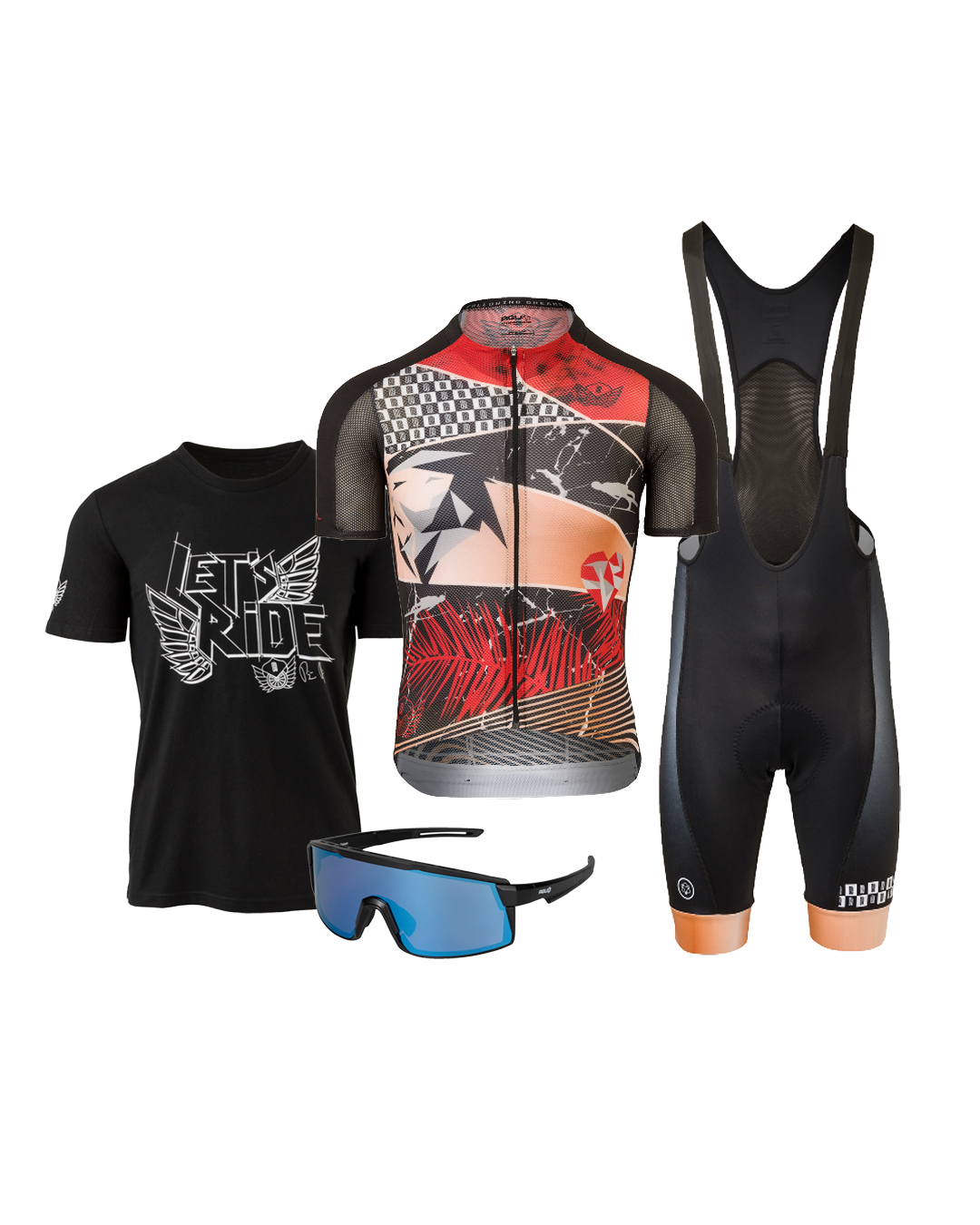 WIN the Primož Roglič Prize Package

Because we are very proud of the limited edition cycling kit and the #everydayriding portrait we've made together with Primož, we are giving away a Primož Roglič Prize Package worth over €400,-! With the limited edition Signature Cycling Kit (jersey and bibshort), a casual t-shirt and the Verve HDII sunglasses. ⁣⁣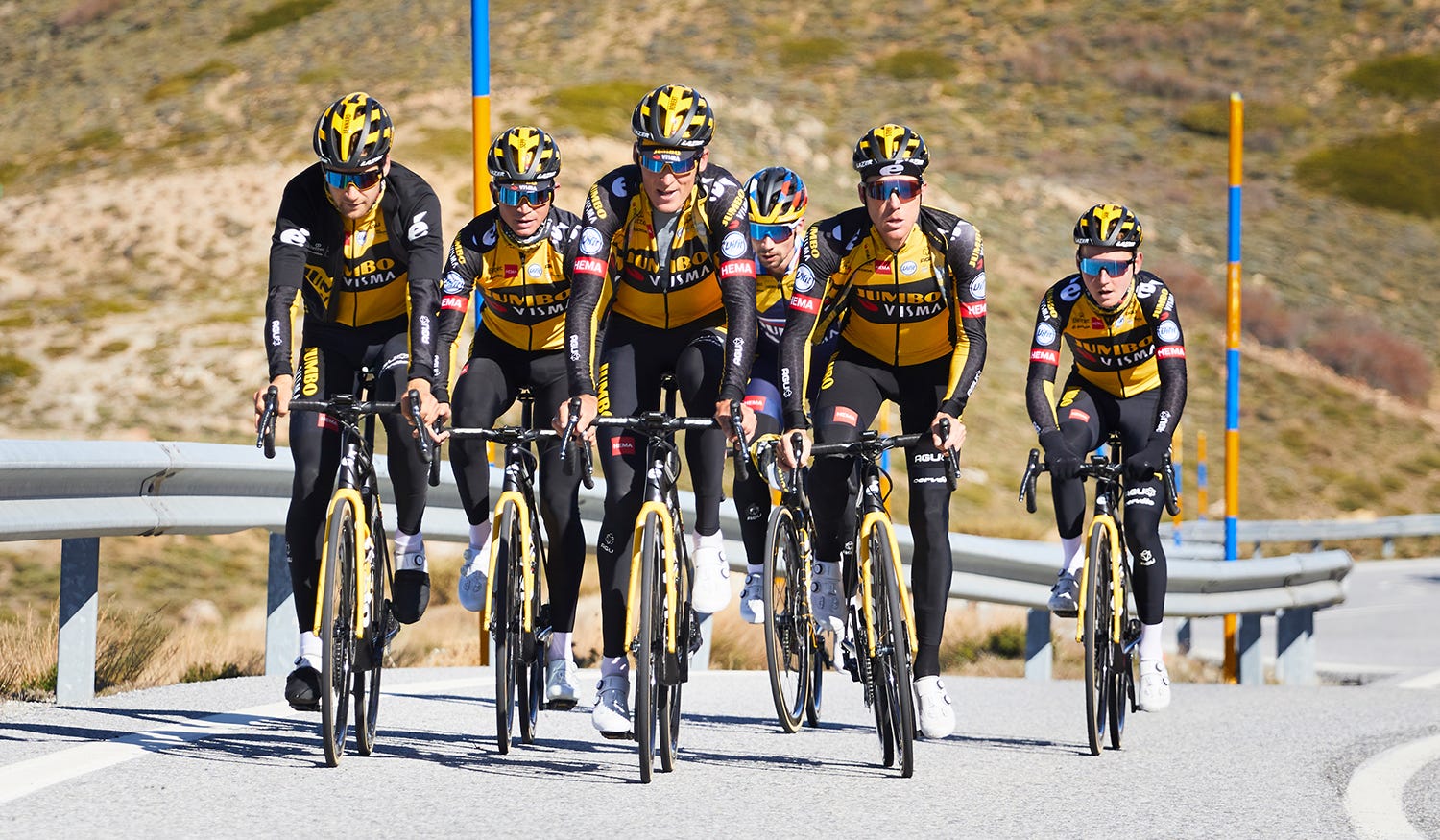 ---
Comparable to his focus on family, the modest, at times almost shy Slovenian highly values relationships and being part of a broader team. "At home, I train mostly alone, but I also really like to come to training camps. To be with the team and be with the guys. Riding in a group. We always find something to talk about, we talk about all aspects of life. Not just which races we do or whatever, but also on how our families are doing, and how it's going in our lives. It's just super nice to be a part of, in our case, a big team. Working together to achieve our goals. To be as good as possible. It's just a beautiful feeling."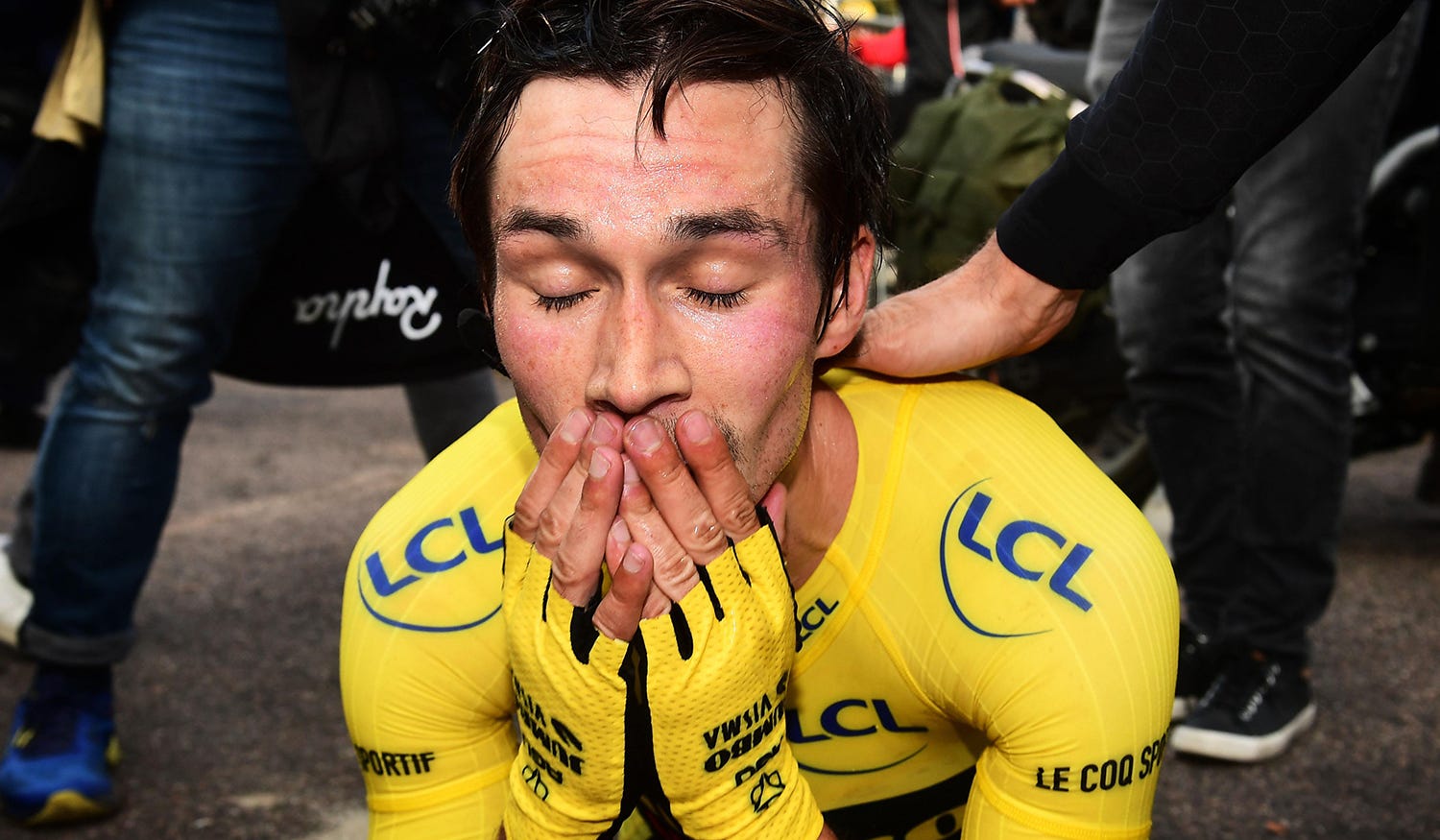 ---
Besides incredible successes in 2020 Primož also experienced a number of setbacks in various races. "Cycling is tough, there's a lot of suffering. It's cycling, and it's really a lot of hard work. A lot of sacrifices. An so you have to keep believing, always somehow continue to push the limits. It's important to always continue fighting for it, to never stop."

"It's one thing to reach the top, it's even harder to stay there. But I want to be a guy, or a sportsman, that is remembered not only for the good results, but also for the fight. For your approach and what you show." His competitors are an integral and invaluable part of that approach. "They somehow push you to be a better version of yourself."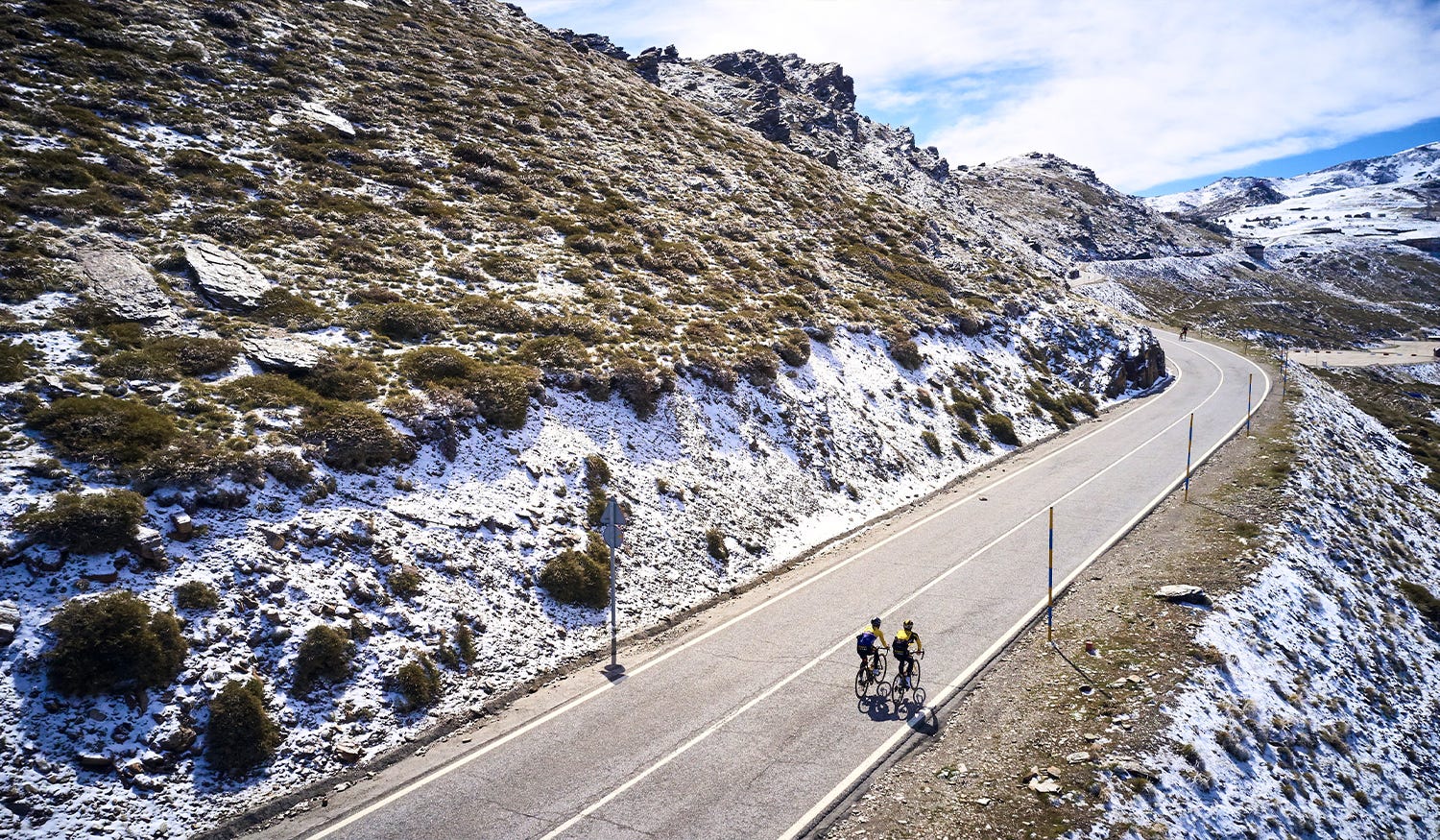 And that version is important for Primož, not only defined by success and results, but by the person and you are towards others, and the way you effect the life of others. "I just hope, and am trying to be, a good example. The guy that is nice, and of which people say "I want to be like him." Or simply to inspire kids to become active in cycling, or in Primož' words: "That the kids just jump on a bike and go for a little ride around the house.

In the end, for Primož, it comes down to simple things: "I just always try to enjoy the moment wherever I am, to stay in that moment. And the end it's just super nice that I have the possibility to be outside and ride."
---
TEAM JUMBO-VISMA REPLICA'S

---