AGU will celebrates its 55th anniversary in 2021
Alkmaar, June 6, 2021 - This year the Dutch cycling clothing brand AGU celebrates its 55th anniversary. In 1966, three Alkmaar based wholesalers, the companies Kerkmeer (Willem Kerkmeer), GOMO (Foppe Bergsma) and Jako (Jaap van den Kommer) merged and together set up the Alkmaar Grotenhandels Unie, (the Alkmaar Wholesale Union). In the years that followed, AGU became known for the quality of rainwear, bicycle bags and cycling apparel, but also for the long-term partnerships with professional cycling as apparel partner of renowned teams such as Panasonic, Rabobank and presently Team Jumbo-Visma.
Björn Jeurissen, CEO of AGU: "We are incredibly proud to have such a rich history. For us this strong tradition goes hand in hand with developing the most innovative, best and also the most sustainable products that we can possibly make. A great example is our "Original" rain suit which was declared as the best rain suit of the Netherlands in 1976 and which is still a permanent part of the collection." Jeurissen "Of course we've upgraded it with the latest materials and made it more sustainable, but this iconic rain suit is still a bestseller. In addition to that, our SIX6 heritage collection connects the past with the future by executing a classic design with the best premium materials and construction methods on the market. Add to that the knowledge and expertise we have gained through our partnership with top teams such as Team Jumbo-Visma, which we use in the development of our collections, and you get the best products available for every cyclist."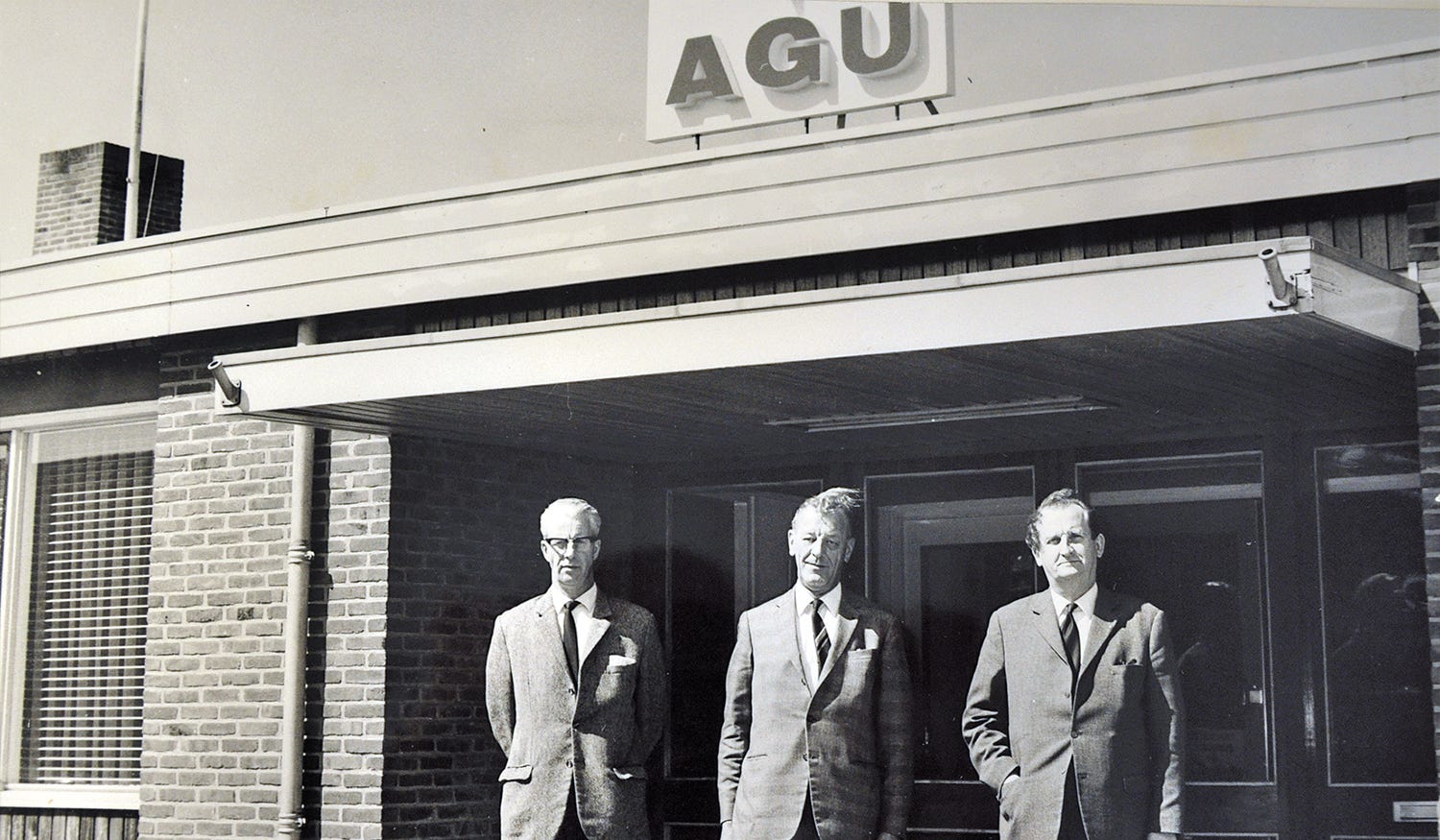 The top sports connection has always been cherished by AGU. As early as 1977, AGU entered the world of sports sponsorship by supporting four-time world champion Cees Stam. In 1983, after his victory in Liège-Bastogne-Liège, Steven Rooks thanked AGU in front of TV cameras, and in 1984 AGU became a sponsor of the illustrious Panasonic Team. This team sponsorship was followed up by the partnership with the Rabobank team between 1996 and 2012 and the partnership that AGU entered into with Team Jumbo-Visma in 2019 for an indefinite period. Jeurissen: "Not only are these collaborations a way to support athletes and teams and to prove that AGU products are of the highest level, they're also a way of working to innovate and perfect our collections year after year. We can say with confidence that we make the best products for the best riders in the world. And the great thing is that anyone can ride with those very same products. Every day."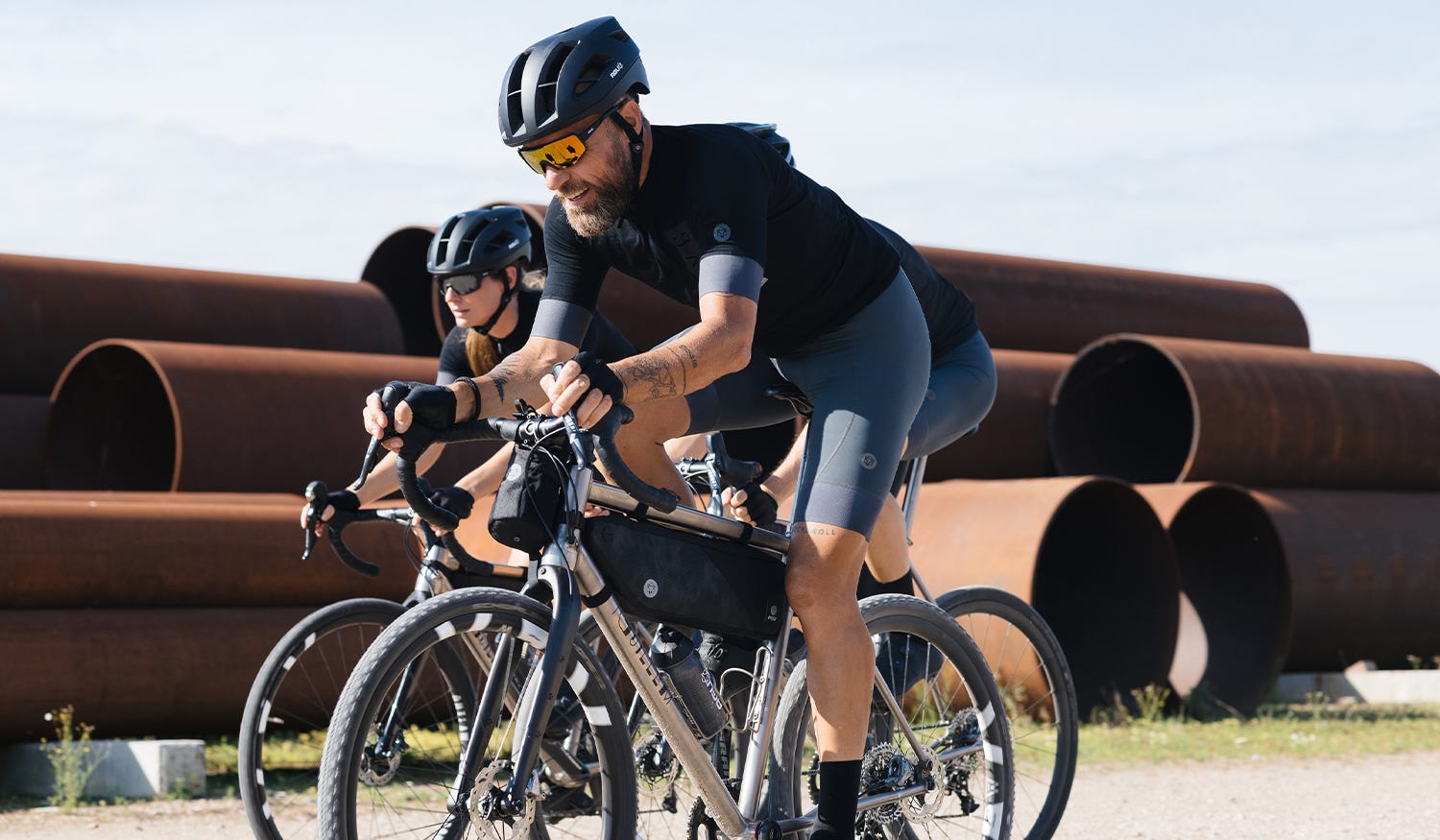 Not only is 2021 a year to look back with pride on a rich history, but also to look to the future with ambition. "AGU is doing well, we're experiencing strong growth in the Benelux, our home market. But in 2021 we are aiming to expand and grow our international activities. We've been active in countries such as German and Denmark for some time, but we are now going to expand our presence to countries such as France, Spain and Italy. With it were not only exporting our products with their proven quality, but in a way also the values of Dutch cycling which are firmly entrenched in our DNA as a Dutch cycling apparel brand."
---