BIKE TO SCHOOL
Hello school, hello autumn! Riding to school by bike has many advantages: environmental benefits, less congestions, an active start to the day, building confidence for your kid are only a few of them. Besides all of these benefits, it also promotes the children's ability to concentrate. According to medical doctor Dr. Denise Pajank of Uniqua, "Children who cycle to school are more receptive and manage to concentrate for longer."
So far, so good. But how do I make sure that my kid arrives at his or her destination dry and, above all, safe, even when it's windy and rainy outside? We have the answers...
#1 Cycling to school safely
Your child's safety is our number one priority. Therefore, it should always ride with a good cycling helmet! The AGU Kids helmet complies with the EN1078 standard and was developed especially for children. The kids helmet is also equipped with an LED light for extra visibility. The helmet is available in five great, eye-catching colours.
---
#2 The right cycling clothes for windy & rainy weather
Especially in autumn we are often surprised by unexpected, sudden rain. This can be extremely annoying, especially on the bike, if you don't wear the right clothes. What could be more unpleasant than when your kid arrives at school soaking wet and has to put up with wet clothes all day long?
The AGU Go Kids rain jacket and rain pants can easily be worn over your child's normal outfit to keep them perfectly dry! Both products are wind and waterproof and at the same time breathable. The additional reflective prints provide extra visibility.
Cherry on the cake: Jacket and pants are delivered in a matching storage bag so that your kids can always have their jacket with them or simply stow it away if the rain suddenly stops.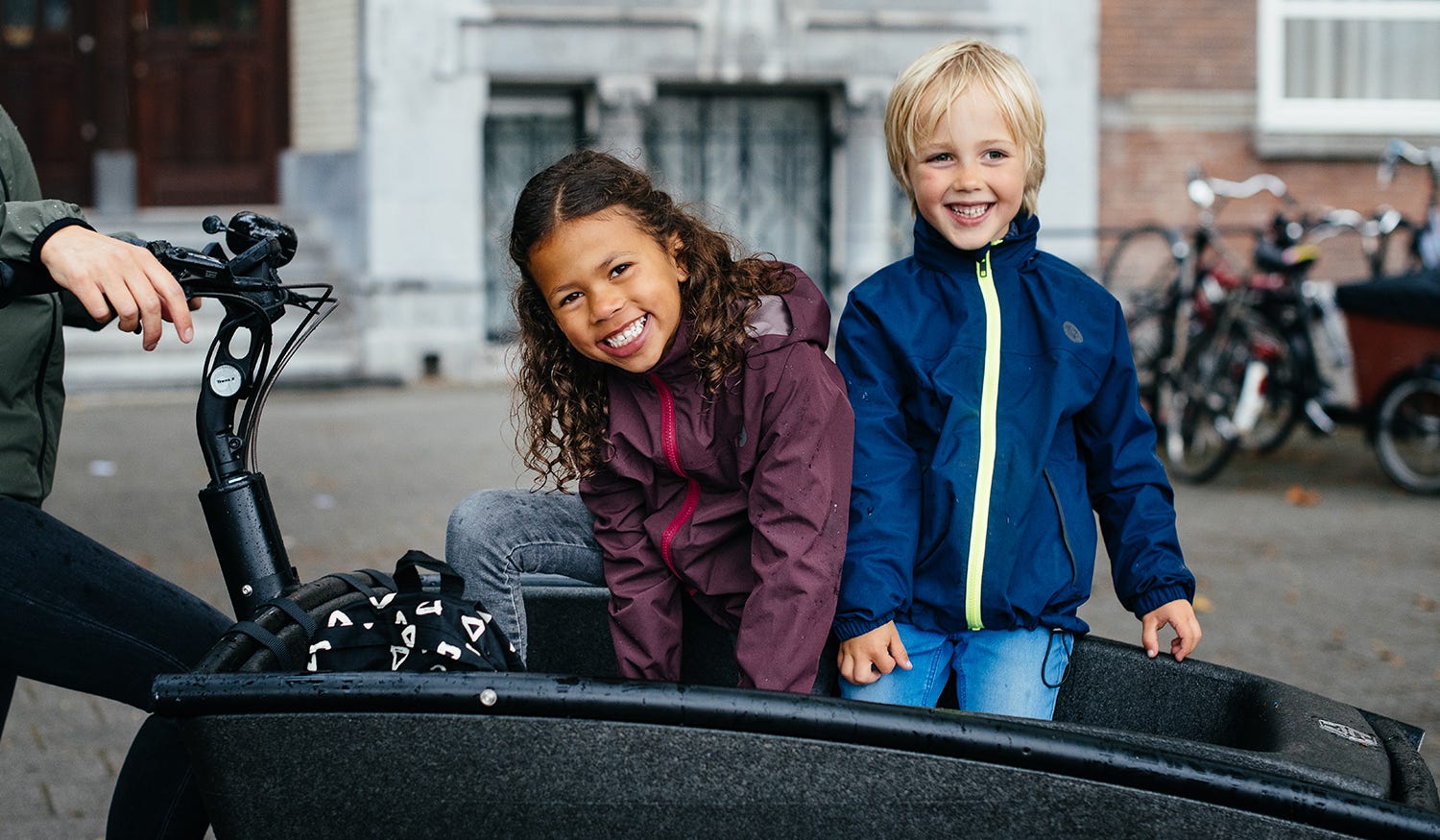 #3 Protect school bag & Co. from the rain
To ensure that your child's school bag reaches its destination dry eventhough it's raining, the bag should always be covered with a rain cover. The Essential Rain Cover protects it from rain, mud and splash water and only weighs 30g. The waterproof rain cover is suitable for smaller bags and is available in two colours.

#4 What about the parents?
Primary school children, in particular, often don't cycle to school alone but are accompanied by their mum or dad. Of course, they must lead by example and need the right equipment to ride with them, too! Protect your head with a good helmet, such as the Cit-E Urban IV LED Helmet. It is equipped with visior, removable LED light and of course complies with the EN1078 standard.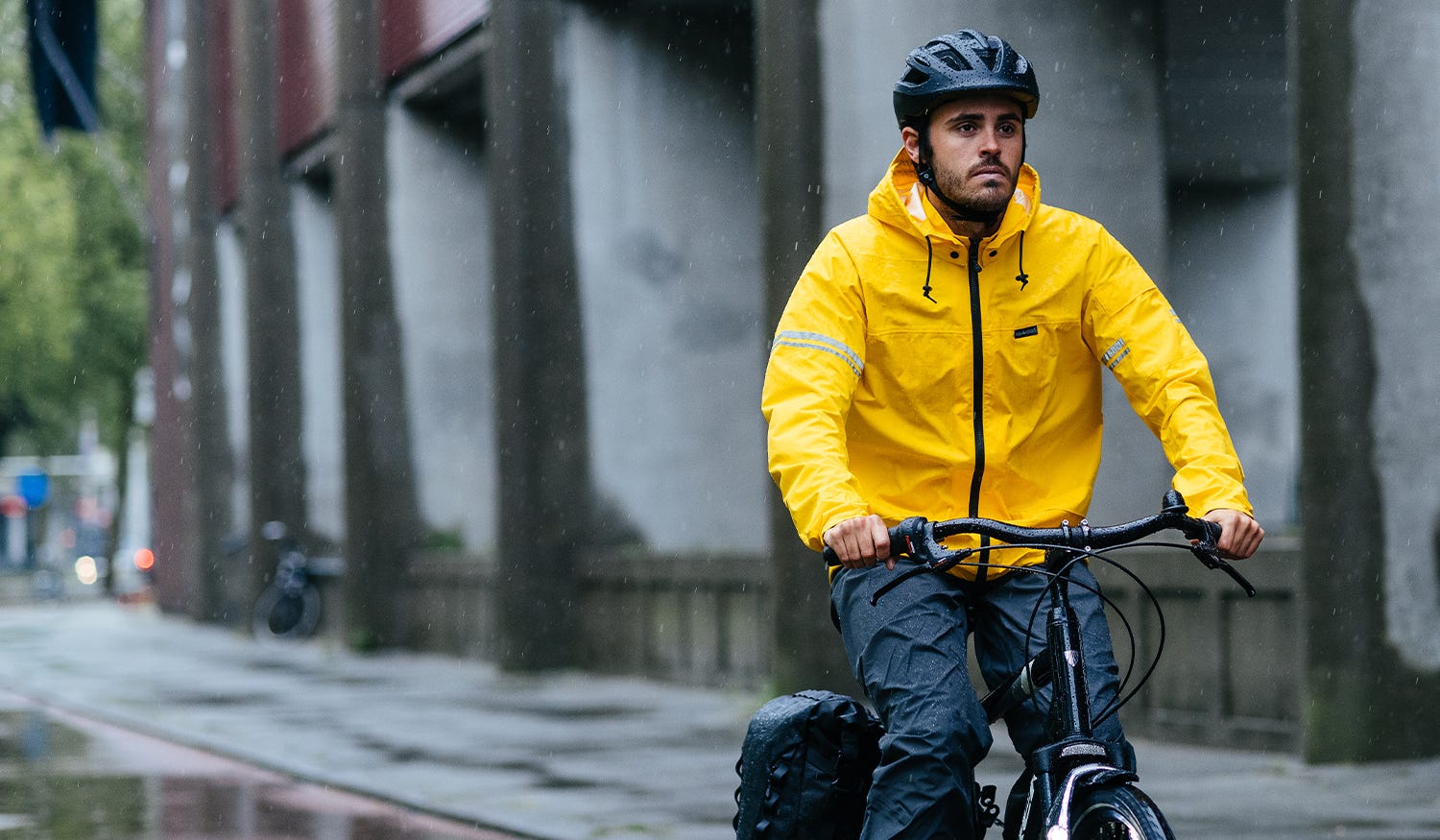 To protect your clothes from wetness we recommend the Urban Outdoor Rain Jacket: It an ergonomically shaped hood, chin protection on the upper zipper and is 100% waterproof and windproof.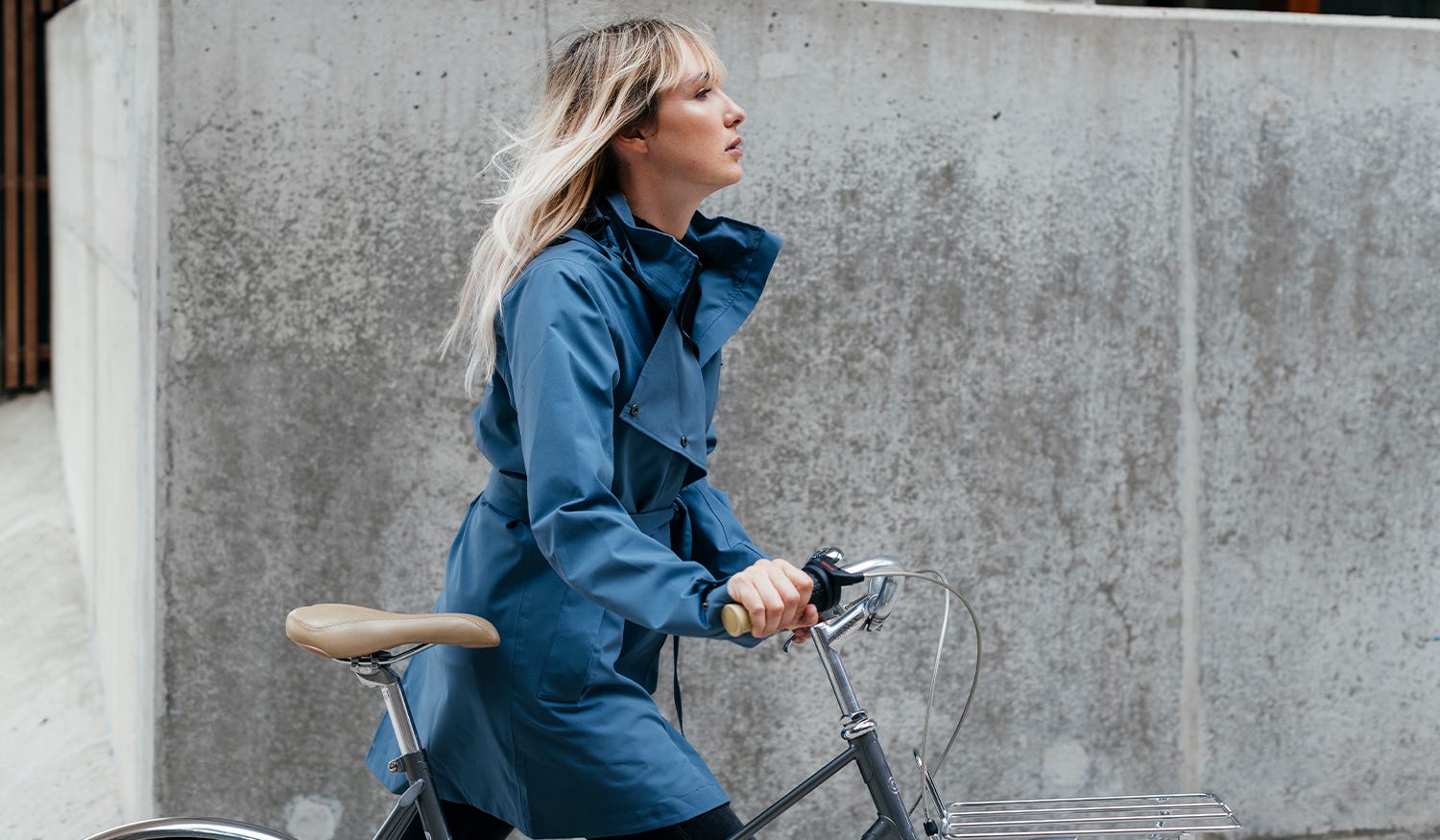 Further helpful tips for cycling to school:
If you are looking for the safest way to school for your child, the shortest route is sometimes not the best. The route should be low-traffic and have few and manageable junctions.
Once the route has been defined, the way to school should be practiced several times in both directions together.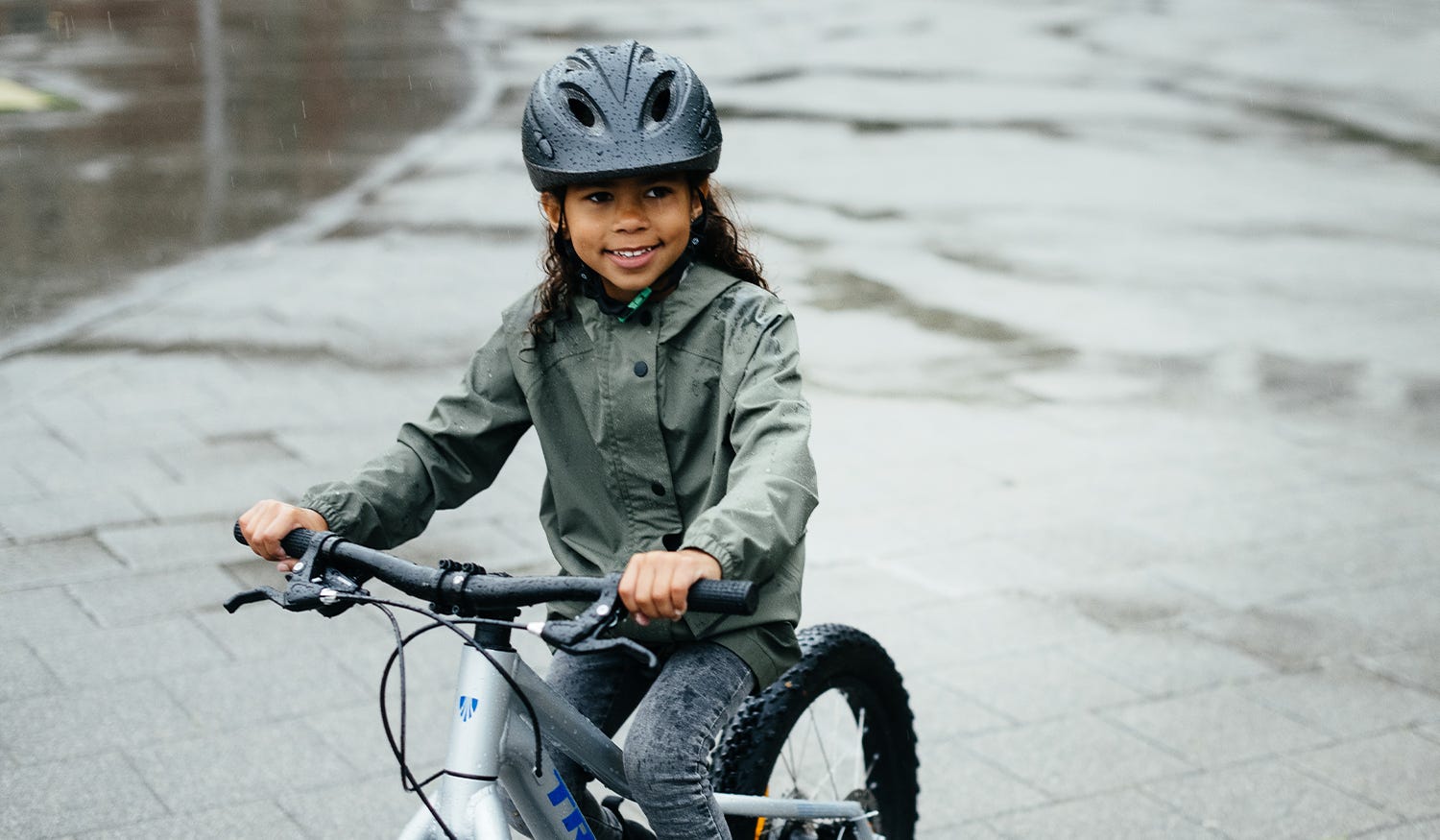 Are you still looking for the right cycling helmet? Our helmet guide will help you out!