AGU BIBSHORT-GUIDE
Finding the right cycling shorts is not that easy. There are many differences in price, shape and material - how can you find the right one? No worries! We have taken up the subject and will show you what is important when buying a (bib)short, what the differences are and how you can find the perfect cycling shorts for your needs. Let's get started.
#1 CHOOSE THE RIGHT CHAMOIS PAD
As a first step, the chamois padding plays a super important role in finding comfort on a bike. There are three different chamois pads in AGU shorts: the GREEN 95, ideal as an entry-level model for beginners, the RED 120, perfect for hot temperatures, and the BLACK 320, for particularly demanding riders. You can find more detailed information about our seat pads here. Good to know: All AGU chamois pads are available in a male and female version.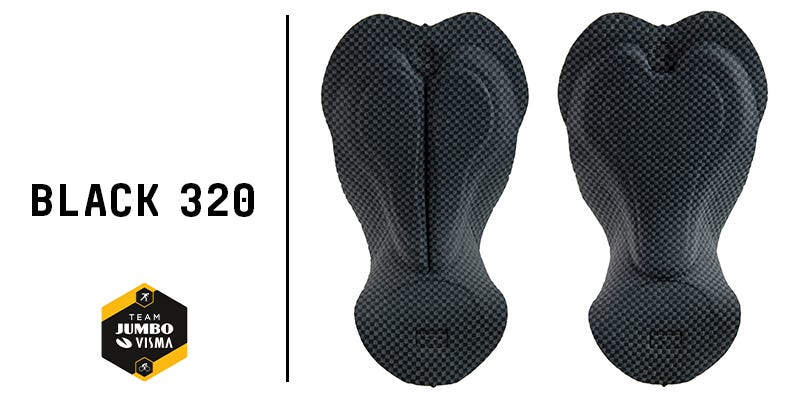 The professionals of Team Jumbo-Visma can choose between the RED 120 and BLACK 320 chamois, depending on their personal preference.
#2 LESS SEAMS MEANS MORE COMFORT
Especially for long or frequent cycling tours, the comfort and fit of cycling shorts is extremely important. Basically, the fewer seams a pair of cycling shorts has, the more comfortable they are. That's why, for example, our high-quality Premium Aero Shorts have practically no seams. So that you feel super comfortable even on the longest rides. By using a higher percentage of elastane in the lycra, the shorts also have more compression at a lower weight. This supports your muscles and blood circulation and thus increases your performance.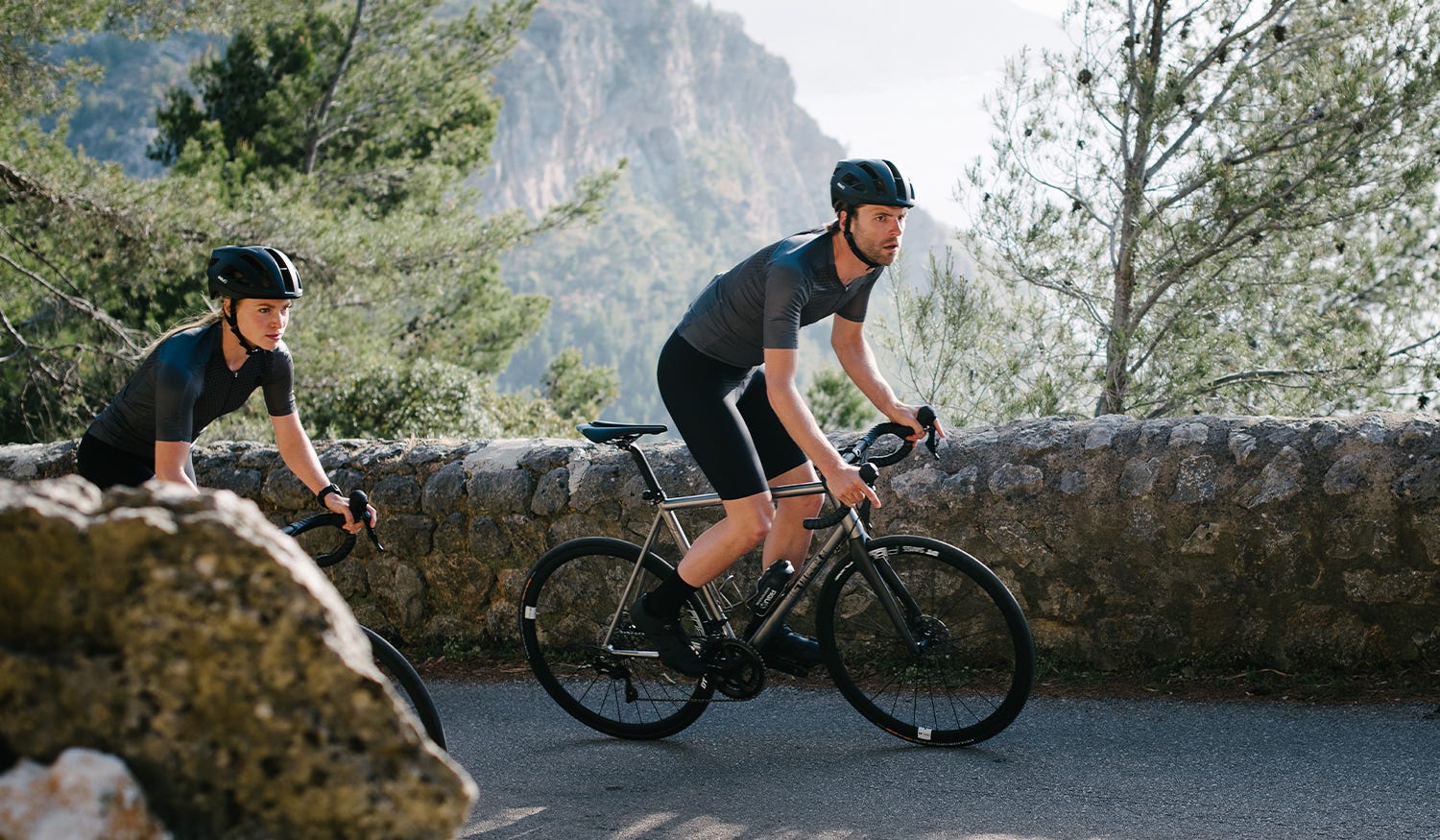 Are you on a budget or just taking up cycling? Then our AGU Essential Shorts are perfect for you. Pre-shaped panels and lycra cuffs offer you reliable comfort on your daily rides.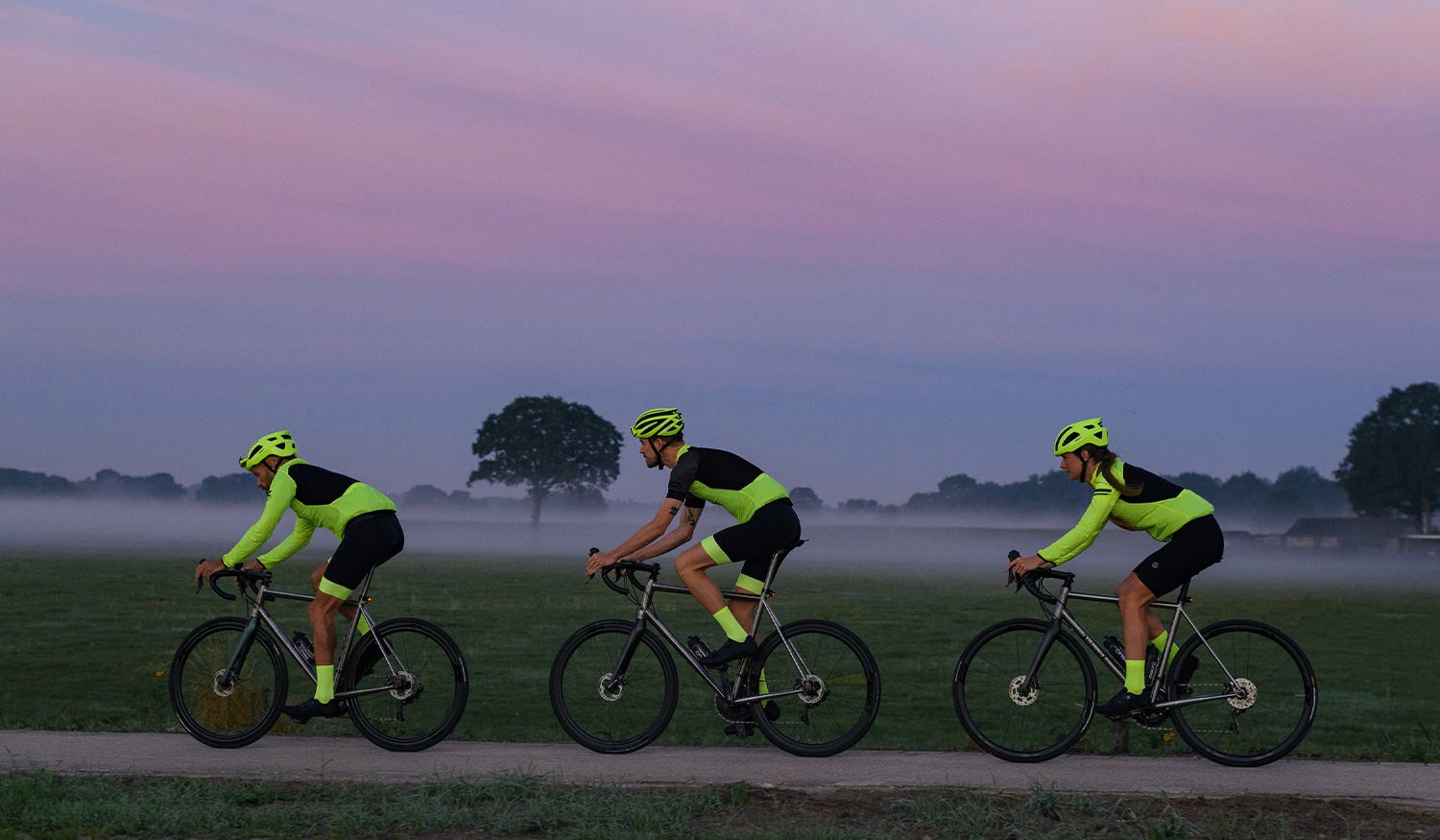 #3 CYCLING SHORT TECHNOLOGIES
There are different options in cycling shorts that can make a huge impact on your comfort and stamina while riding. Let us introduce you to some of the most important technologies we use for our AGU shorts:
STAY COOL WITH THE COLDBLACK TECHNOLOGY
Dark fabrics are known to absorb heat and light. The Coldblack treatment reduces heat absorption and thus improves cooling of the pants by up to 5 degrees. It also provides reliable protection against harmful UV radiation. The use of this technology in a selection of the AGU bibshorts is an outcome of our partnership with Team Jumbo-Visma.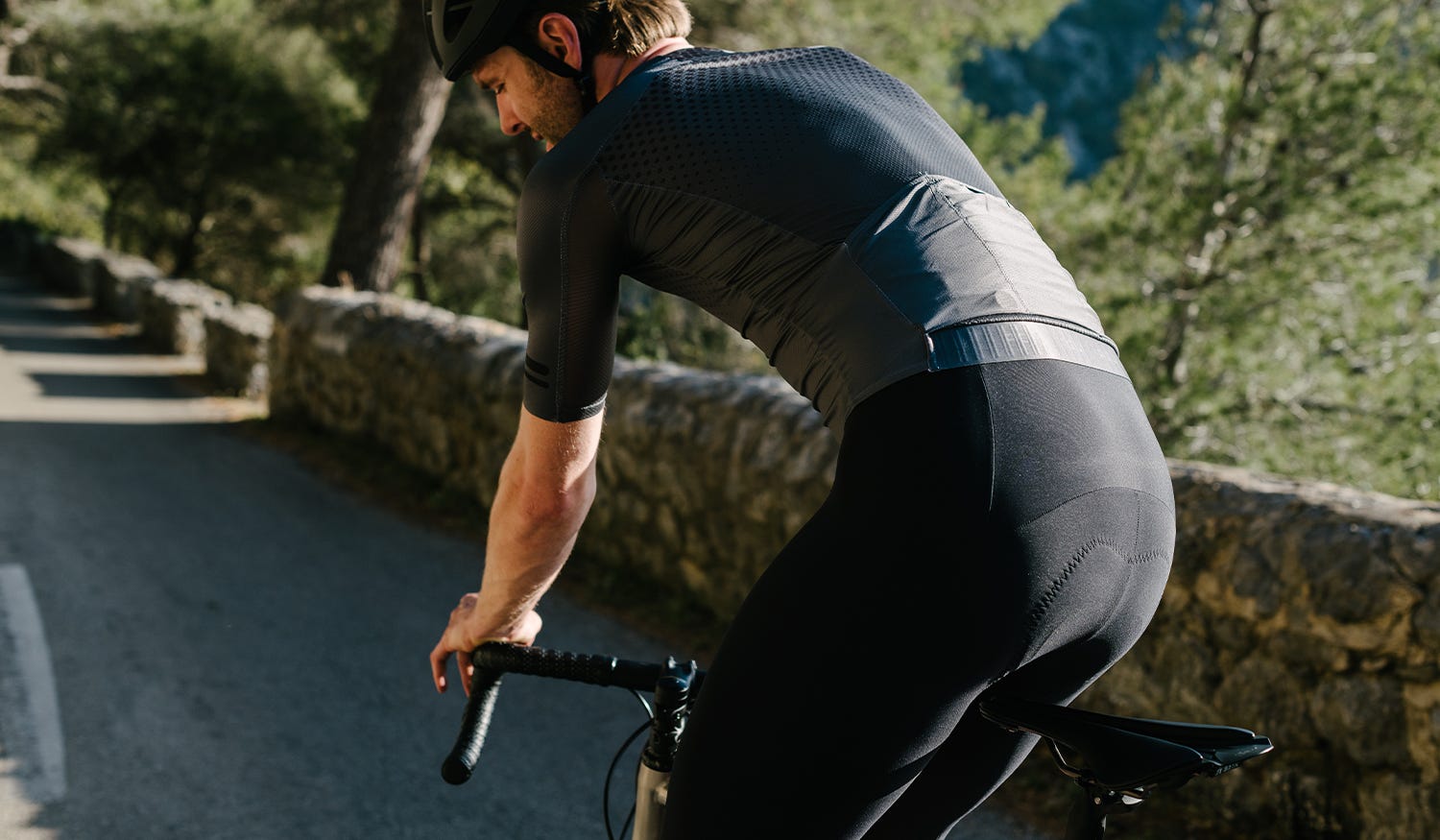 KEEP ME WARM: THE WOVEN TECHNOLOGY
The web technology of the Woven Bibshorts from the AGU Premium Collection generates heat during cycling. Although the material is super thin, it keeps you as warm as conventional winter tights. In addition, you are well protected against wind and wetness.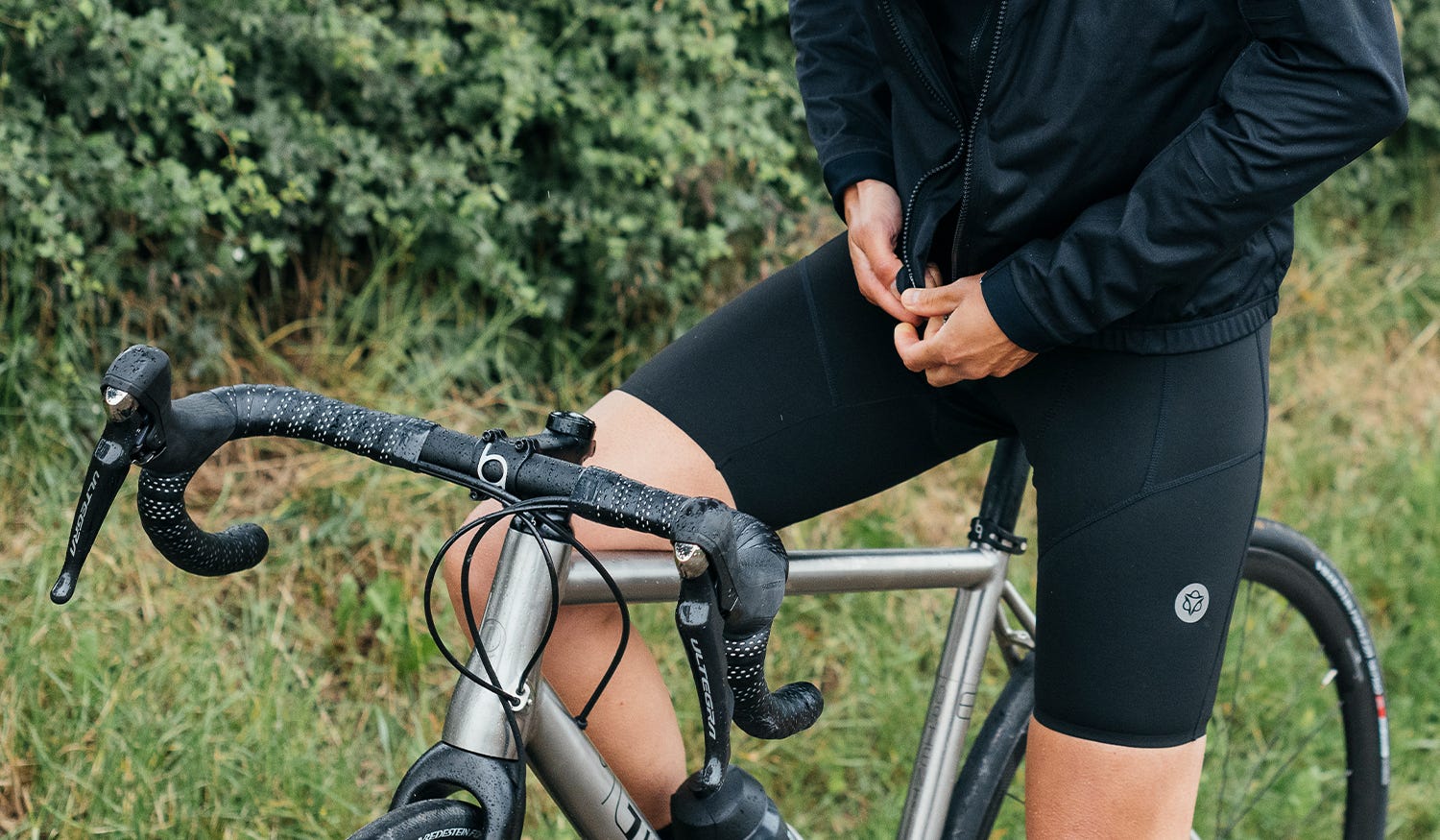 #4 THE PERFECT SHORTS FOR MOUNTAIN BIKING
When you're mountain biking, water repellent shorts are super important. Thanks to the DWR (durable water repellent) coating and Poray 10.000 membrane, the MTB shorts are completely waterproof and keep you dry in all weather conditions. These mountainbike shorts are a durable and practical garment without chamois padding. The adjustable waistband with velcro fastener ensures a perfect fit. If you prefer riding with a chamois padding, there are different liners available that are designed to wear under the mountainbike shorts.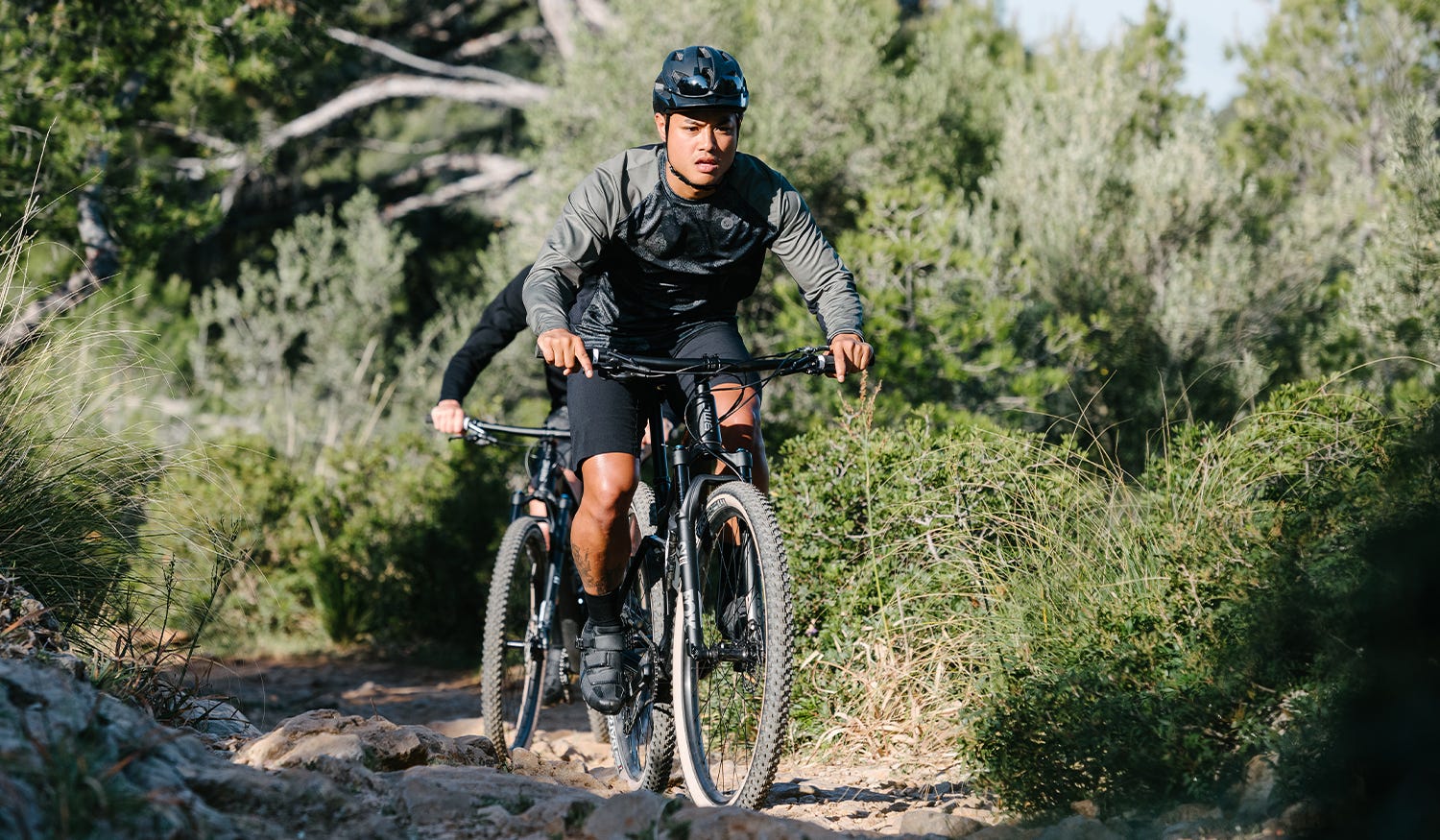 #5 FOR THE LADIES: THE PERFECT CYCLING SHORTS FOR WOMEN
When it comes to cycling shorts for ladies, normal shorts can be a great alternative for bibshorts. These are made without the bibs, so a nature break is made easier. Our Prime cycling shorts are ideal for long tours: The Power Lycra offers excellent compression against fatigue of your thighs and the elastic waistband supports the abdomen when needed. Wide, laser-cut cuffs cuffs give the shorts a defined look. The comfort of our RED 120 chamois is unrivalled in this price range.
Do you like your pants to be extra-short, to prevent tan lines? Discover our shortest cycling shorts for women: the AGU Essential Shorty here.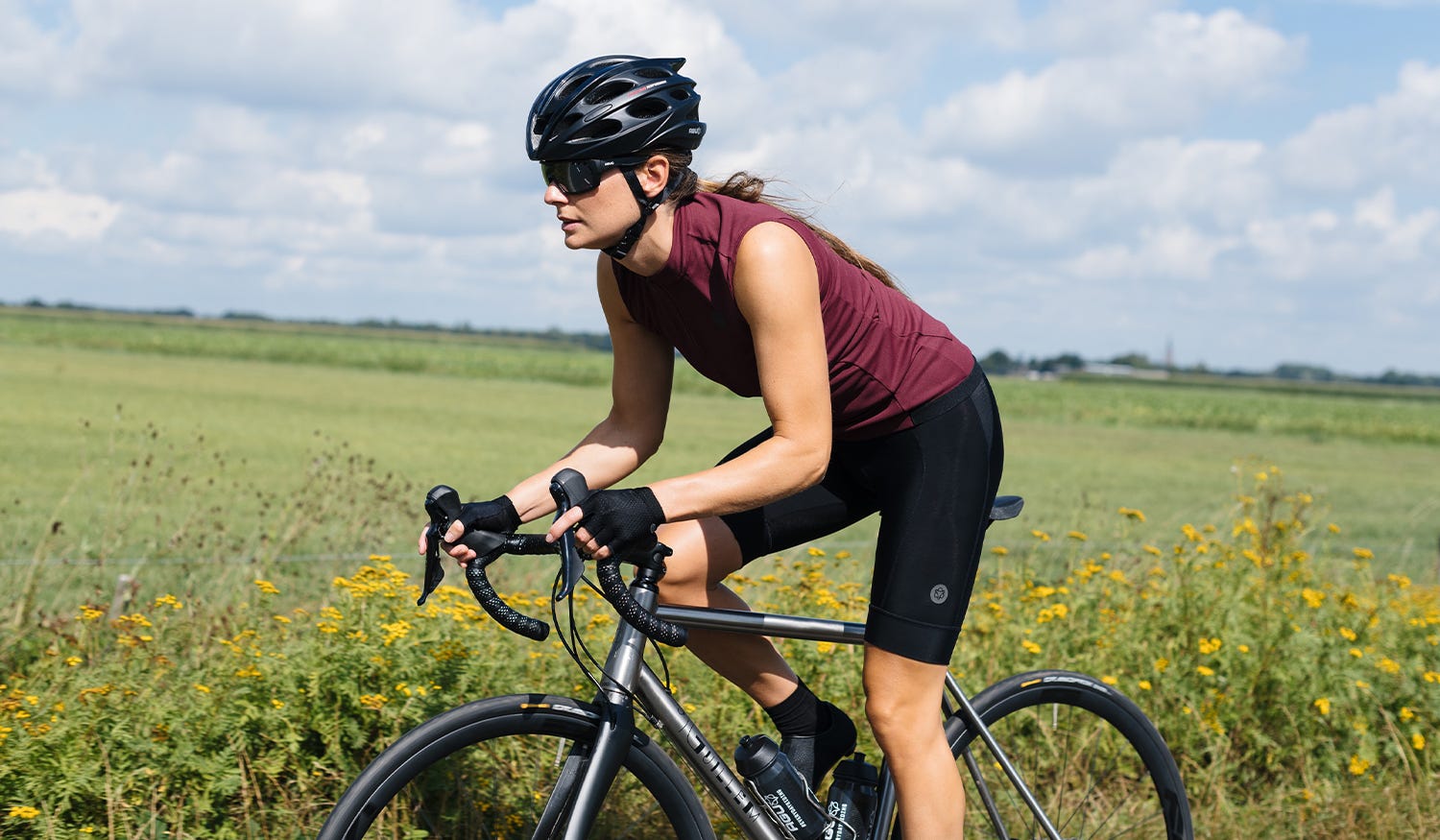 For all women who prefer bib shorts, there is an alternative with straps: the Prime Bibshort Trend. The light mesh structure provides additional support and is super comfortable to wear, even when it's warm outside. A further plus point: the shorts are available in extra stylish summer designs and colours!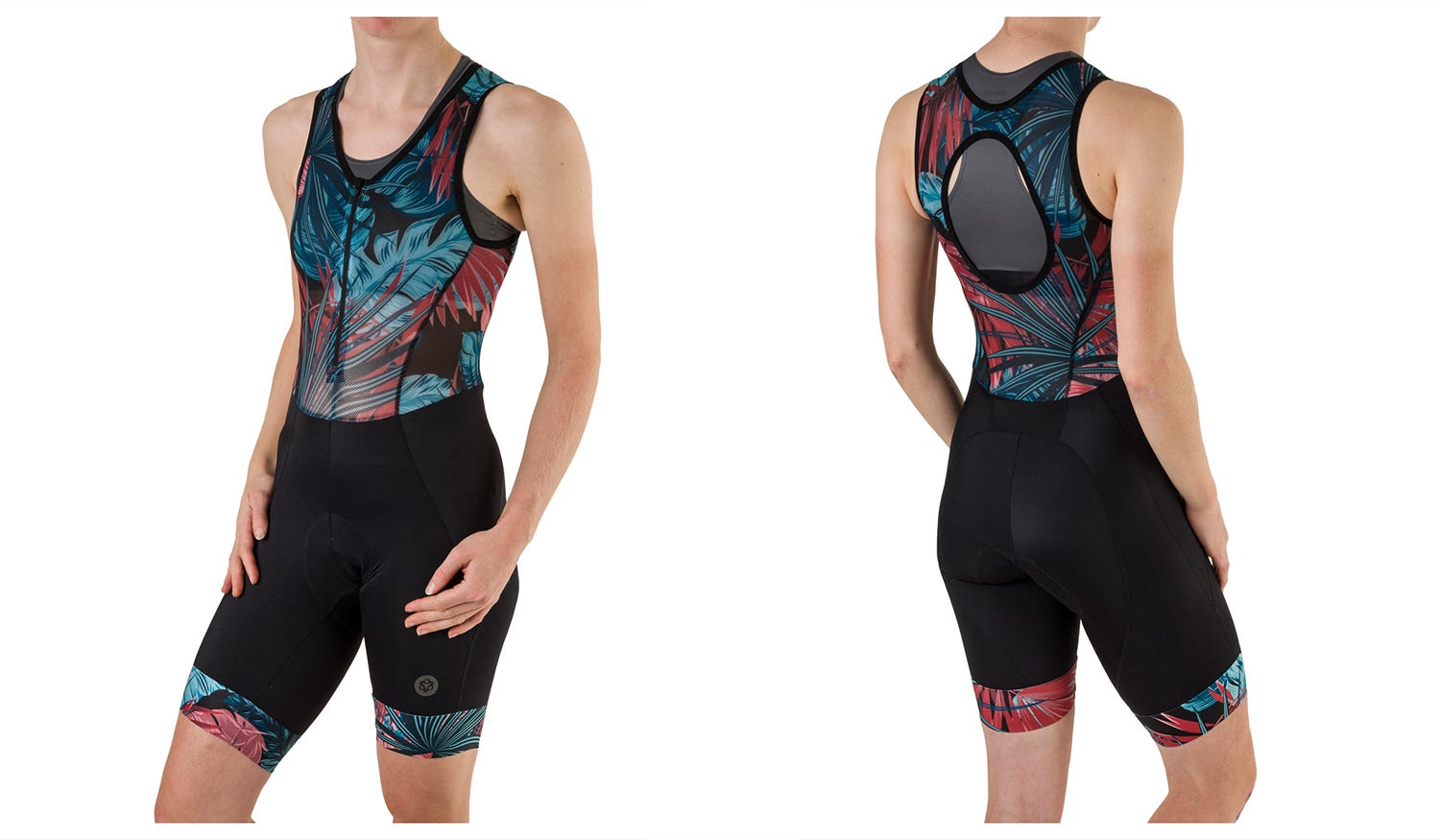 Some more useful tips...
Are you not sure if a specific cycling short is right for you, but do you still want to have the comfort of a chamois padding? Our

AGU undershort with padding

fits under any pair of trousers!
With or without bib straps? It is a matter of comfort, convenience and personal preference. Just try out what works best for you.
Do you want to learn more about different chamois options? Click here!