Gravel biking: the road to hidden gems
Gravelbiking is all about, fun, relaxing on your bike, discovering abandoned places in nature you perhaps never thought you would find, let alone experience on a bike. And not only those far away, but oftentimes just around the corner, just outside your cities' limits, in a nearby forest or along a lake very close by. Hidden, magical places just waiting to be discovered. Threading your way through the trees along unpaved roads and trails you, just you, the sound of your tires and the music of nature in your ears. That's what gravel riding, gravel biking or graveling is all about and so much more ...
Off the beaten, or paved path
They have been around for decades, centuries sometimes, those beautiful unpaved stretches, often hidden deeper in nature. Some have been ignored by asphalt, forgotten by planning commissions because they are the path less trodden. They are the old, sometimes even ancient paths that are now places where you can get away from traffic and experience something new. Paths where racing bikes are not really comfortable to ride and sometimes too far for mountain bikes. Smooth-rolling gravel paths, singletrack trails, forest lanes, fire roads, old railway lines, blown-out jeep tracks, mountain paths, or sand bogs - whatever you want. Fortunately, there are still many of these routes all around you. You just have to find them.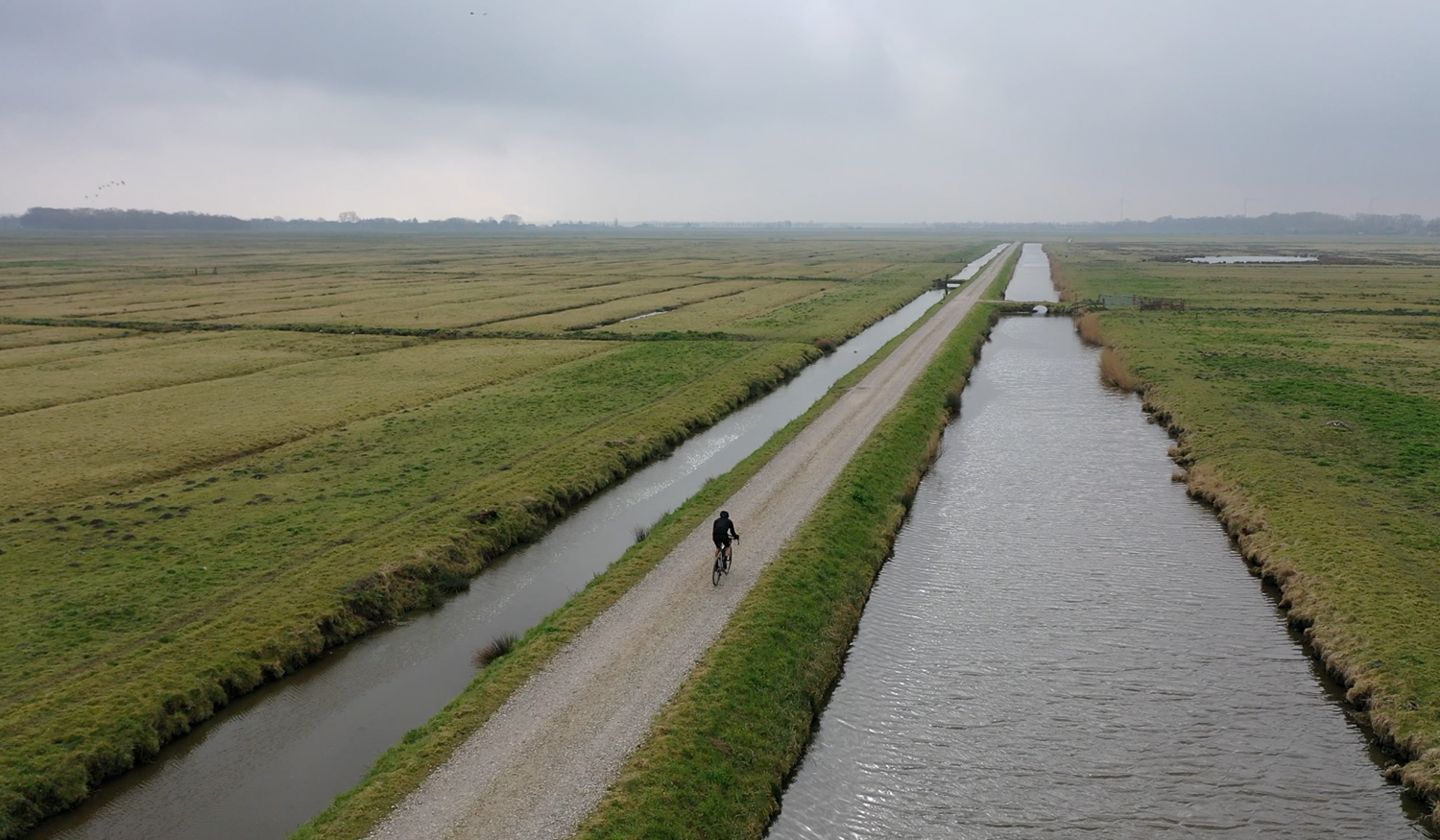 Graveling starts with a good route
Finding that one fantastic route is the secret. There are many gravel riding and bike packing sites to be found with complete itineraries and route descriptions. Often with GPX downloads, you can use to follow that specific route on your ride. You can also use route apps like Strava, Komoot, or Trailforks to build your own route. You'll find other users and be able to share in their discoveries. With this inspiration and tips, you can then create your own route and use your chosen app to navigate you. A great tool for discovering new tours, planning routes, and having adventures.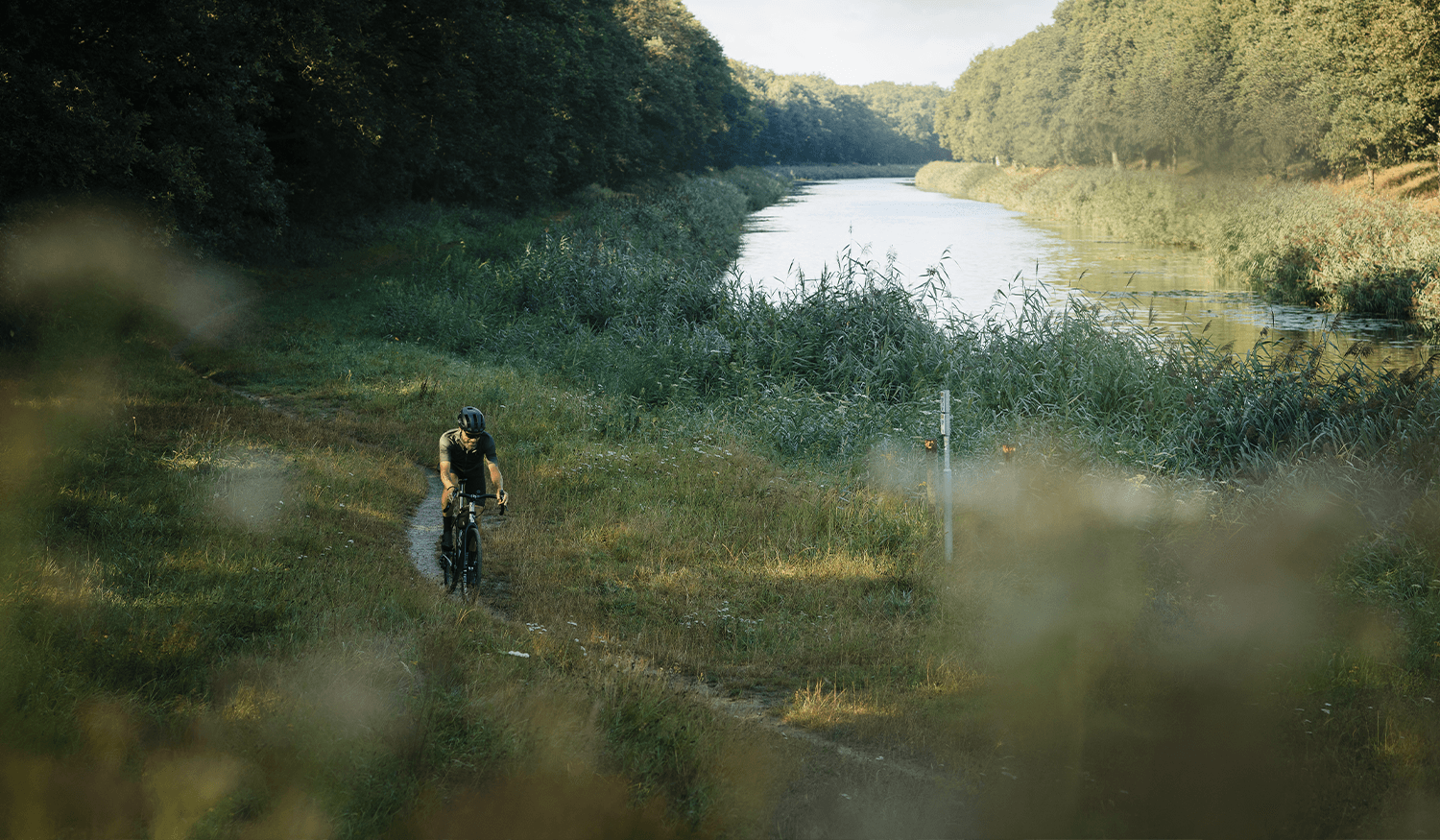 "Love where you ride."
You should always treat nature and nature reserves with respect, and not distrub wildlife in anya way, no matter how tempting some marvelous trails can be. And while on route, share your love with people you are sharing the trail with. Slow down, smile, great that other cyclist, have a chat with a hiker. Always atek you trash with you, be it snack wrappers, bottles or any camping waste. Leave nothing but smiles and your tire tracks behind. This way you ensure those beautiful areas that you enjoy cycling through will be beautiful when the next gravelbikers comes along.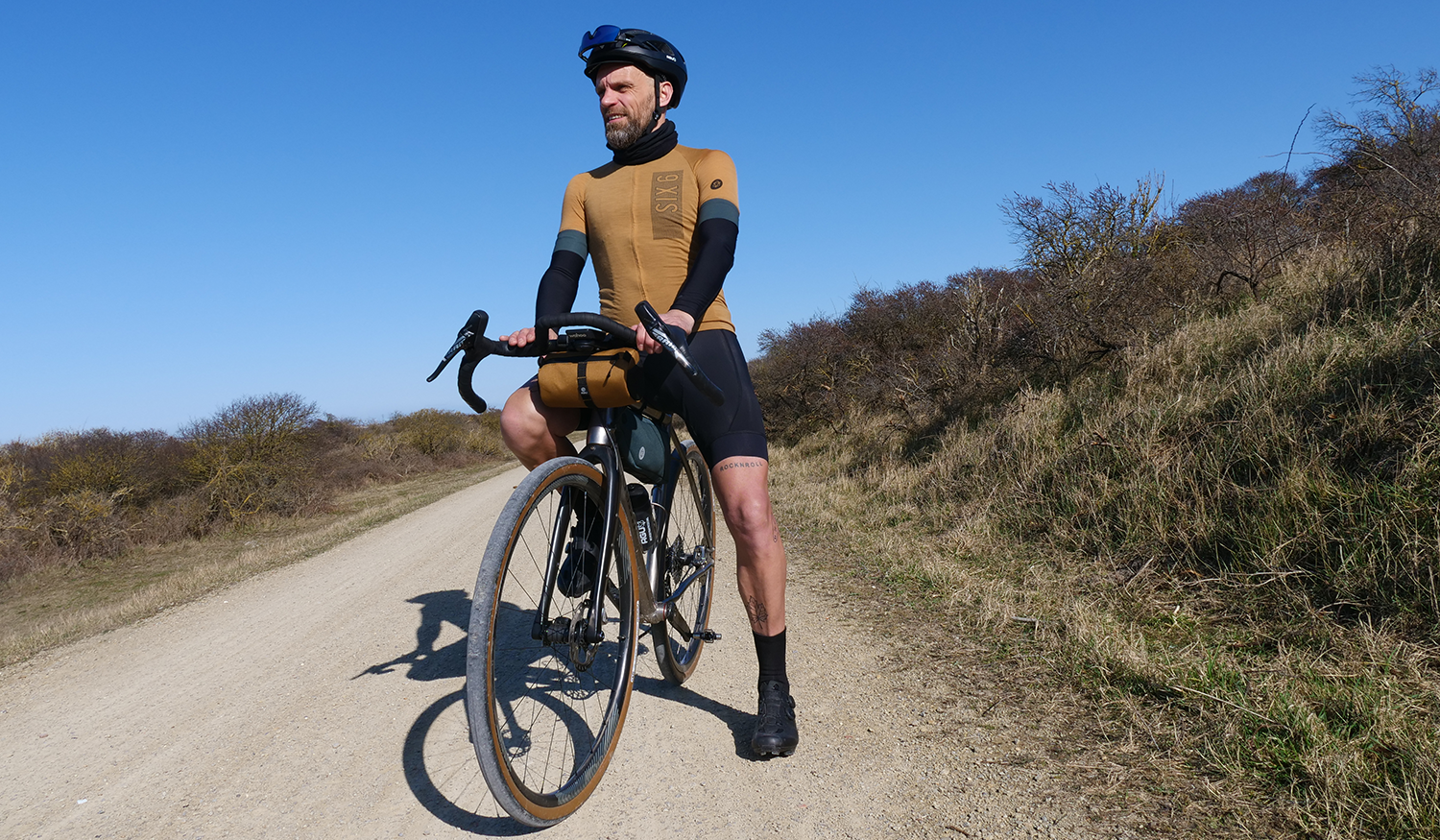 Gravel biking wear
So what shoudl you wear on a gravel ride? Well, whatever suits your preference and suites the weather. First and foremost you have to feel at ease and comfortable on your bike. Speed is much less of a thing than it is in road cycling, so the clothing does not have to be super tight or aero. A good, preferably thicker chamois such as our Red 120 or Black 320 chamois is very important. With the rough surface you ride over, you need all the cushioning you can find to protect your behind.
In addition to that, it helps if your clothing is water and dirt resistant as you will ride through dust or mud splatter. Overshoes help to keep your shoes dry when you cycle through mud and puddles. And finally, we've noticed that, without the pressure of wanting to clock a good average speed on Strava, and riding through nature, we stop more often when riding gravel. Depening on weather and elevation, it can get cold quick and you want to prevent your body from cooling down to quickyl. That's where good breathable clothing that dries quickly and stays warm when it is damp comes in. A good example of this are our shirts that contain merino wool which insulates even when damp or wet from perspiration.
Bike packing and day packing
To us, riding a bike is all about freedom, and with a gravel bike that feeling is even more palpable, it will take you any where, lead you safely to new experienes. You can simply strap bikepacking bags to your gravel bike and take yourself for multiday trips on the road. On an adventure through unknown territory, is where you will immerse yourself completely in riding your bike, mile after mile, and the experience of being all but lost in nature. And for the rigours that riding through rough terrain will invariably bring to your clothing and gear, we at AGU have the perfect solutions.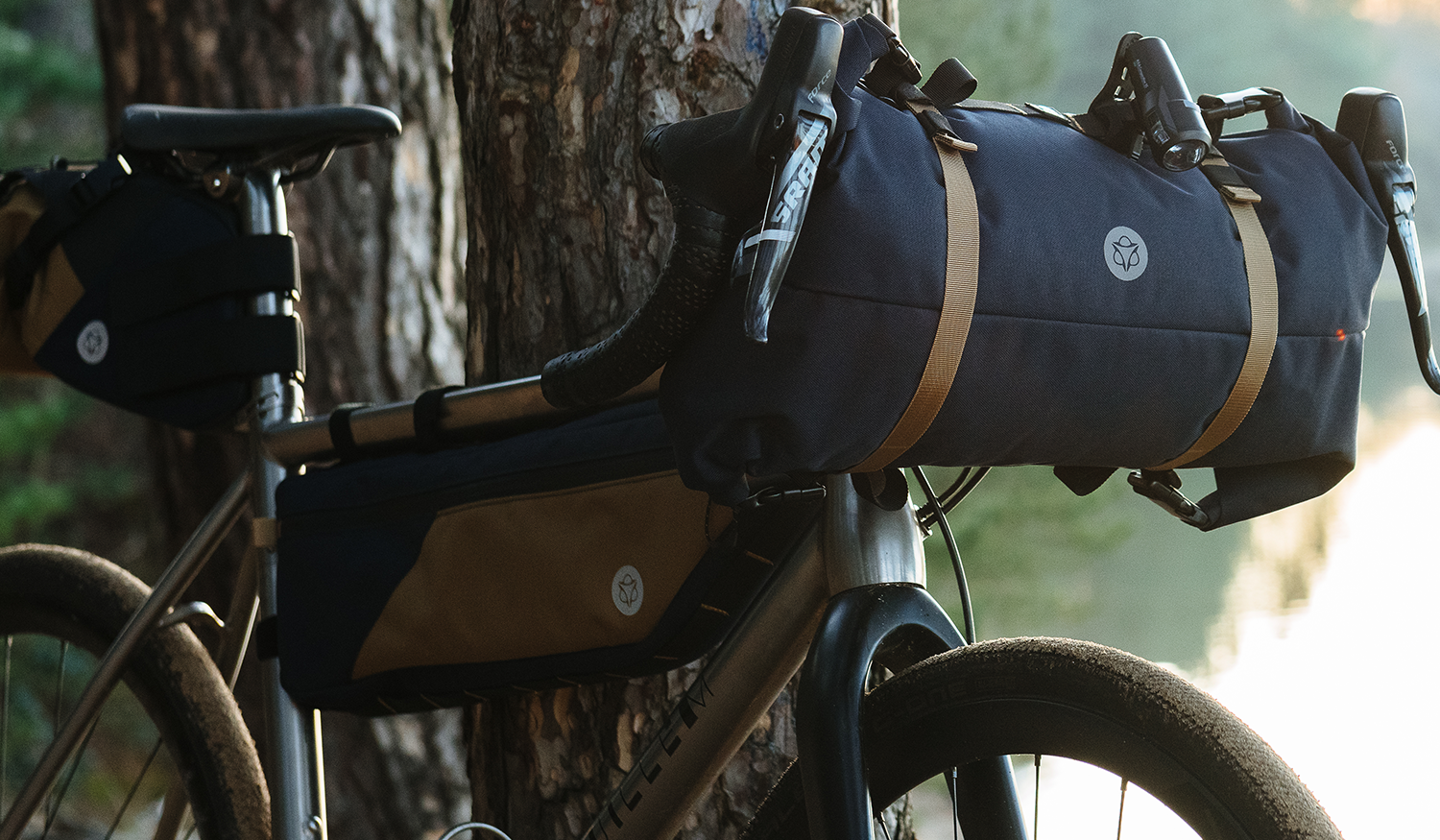 Gravel bike
Last but by no means least, the gravel bike. It has been an up and commer for years, but has now become a truly established new bicycle "category" every bike brand has enthousiastically embraced. But what is a gravel bike? It's a bike with the appearance of a regular road racing bike, but with some crucial differences. The first things that will stand our are the bulky ties with a varying degree of profile tread. The objective of these types of tires is to offer grip but also comfort on rough surfaces. To further increase said comfort, a gravel bike often has a carbon front fork and seat post also on frames that are further made of aluminum. These carbon components help increase with the comfort of your ride by absorbing some of the vibartion from the raods you are riding. The geometry of the bike is often a bit wider, which means you can sit on your bike a but more upright in a more relaxed position. And if you do want to combine off-road with tarmac training sessions, just fit smaller tires on your rims (check for compatability) and you'll still have a swift racer. In conclusion, on all-rounder bike that will serve you will on road, but bring heaps of fun off.
More tips for gravel riders