Greensphere, for even more sustainable cycling.
Cycling is one of the most sustainable forms of transport. With every kilometre you ride on your bike instead of in the car, you contribute to combating climate change. But there's even more that you as a cyclist can do and we can help you with that.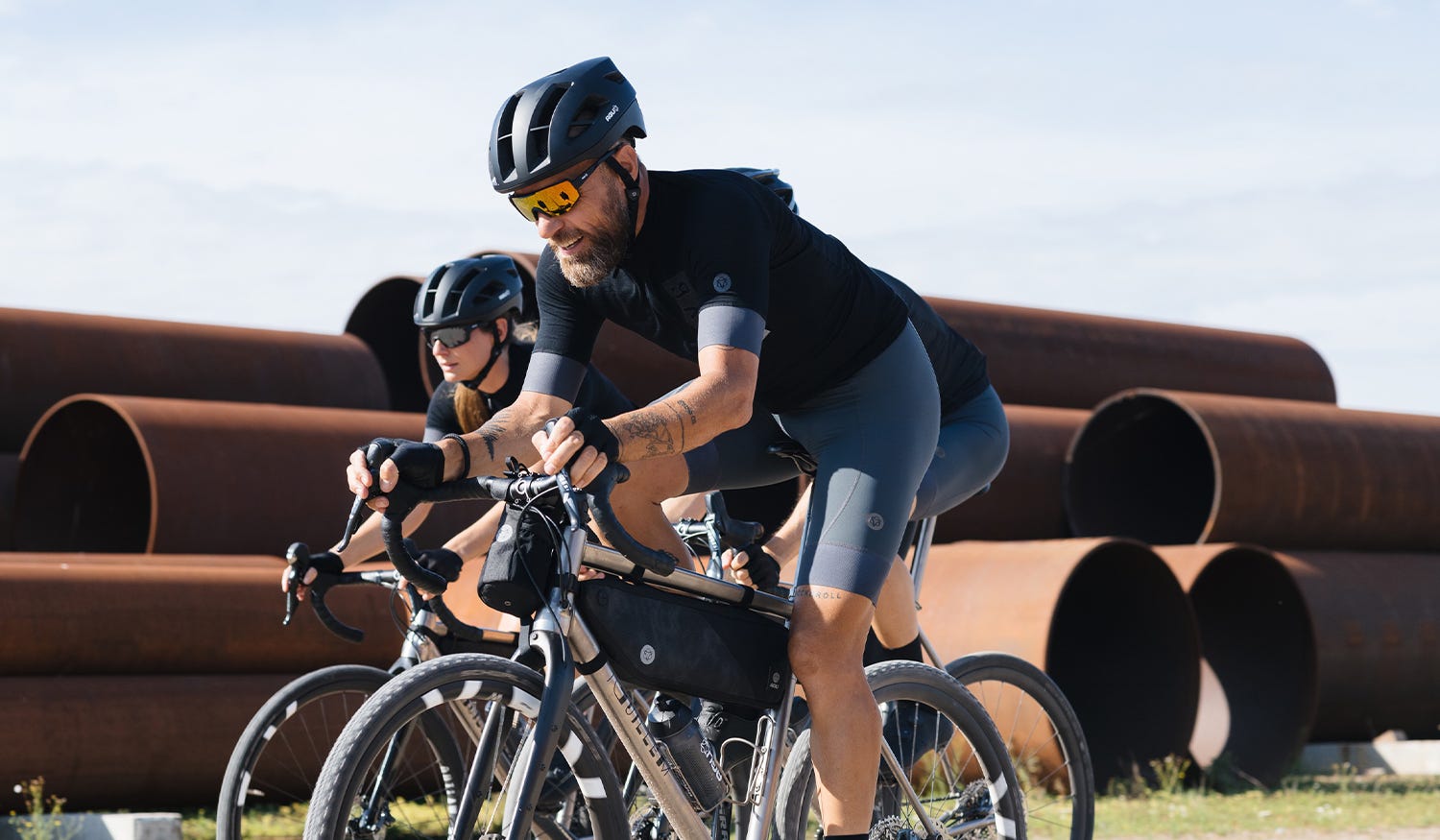 More sustainable products
To ride you also need gear, not only your bike, but your clothes, your shoes, a helmet or bike bags. As with most things, the fabrication of all these useful and lovely products has an environmental impact. Reducing this particular impact is what we at AGU, have been striving for during the past years. One of the ways we've done this, is within our Greensphere label. This lable is all about using more sustainable materials in our products.
What is Greensphere?
If you see the Greensphere label on a product, it means that it is made from sustainable materials, be it 100% recycled polyester, organic cotton and / or PVC-free coatings. And we are adding more sustainable options with regard to dyes, zippers, membranes or glue that we use in our products which will also fall under the Greensphere label. In this way we are working on expanding the coverage of Greensphere step by step.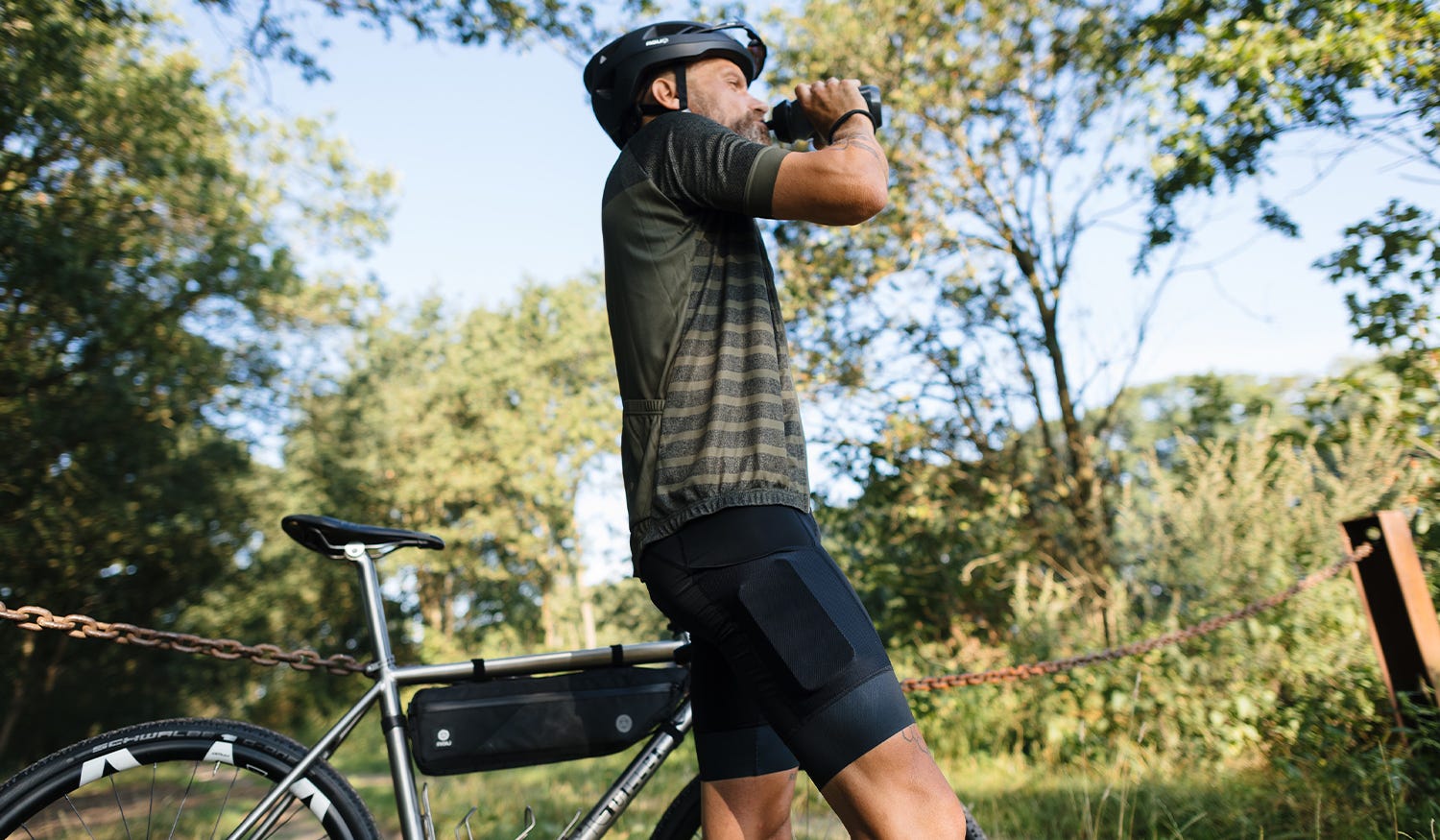 Greensphere in all our collections
Bike wear: In the AGU SIX6 collection, for example, we have used 100% recycled polyester from PET bottles in almost 100% of the collection. A large part of the new Essential cycling clothing collection also falls under the Greensphere label.
Rainwear: When it comes to rainwear, the entire Commuter line falls under the Greensphere label, but also a product such as the Clean Winter raincoat, the Parka Urban Outdoor Raincoat and the Go Essential. All repeat orders of existing products, but also all new products will be produced using sustainable materials and will fall under the Greensphere label.
Bike bags: Greensphere is well represented when it comes to our bike bags. The Shelter, Venture, Performance and H20 bike bags are part of the growing Greensphere family.
Although they do not fall directly under the Greensphere label, we also try to choose different fabrics and fillings such as Polartec and Sorona, brands which also focus on making materials and products more sustainable.
Durable, functional and affordable
Like any worthwhile journey, this is a long one and it's not always easy going. Mostly because we want our sustainable products to perform up to the high-quality standard we have set, while remaining affordable. We do not want to compromise when it comes to functional quality, and sometimes there are not (yet) truly sustainable alternatives that have the quality we want to deliver. Or at such a high price that the end product becomes too expensive. Weighing these factors into every choice we make, is a daily challenge.
Greensphere every day
Our Product Managers are busy all day, everyday meeting that challenge. It is a fascinating and fundamental challenge. Fortunately, we are not alone. There are more and more sustainable alternatives for our raw materials and as a result we see the Greensphere label growing further. This means that, when you buy an AGU product with Greensphere label, you'll not only have a great product to enjoy on your bike, but you've also chosen for a better environment.
The GREENSPHERE initiative is just one of the ways in which we at AGU work to make our products more sustainable, but also our supply chain, distribution and operations.