Shelter waterproof bicycle bags
What makes a pannier waterproof? How durable are the new Shelter bike bags and what is the difference with a "normal" AGU bike bag? These are some questions that came to us after the introduction. We are proud of this new product and are happy to explain why in this blog!
# 1 What makes the Shelter bicycle bags waterproof?
In short, there are four ways in which water can enter a normal pannier: via the fabric, the (top) closure, via zippers and through the seams with which two panels of fabric are stitched together. The Shelter bags are made of a high-quality, fully recycled polyester, with a coating that makes the bag 100% waterproof. With a roll-top closure you roll up the bag to close it, so water does not leak into the bag through the top. All seams of the Shelter are welded, which means that the fabric panels are fused together by heating using a special technique, instead of stitched together like a traditional bag. As a result, no holes have been made in the bicycle bag.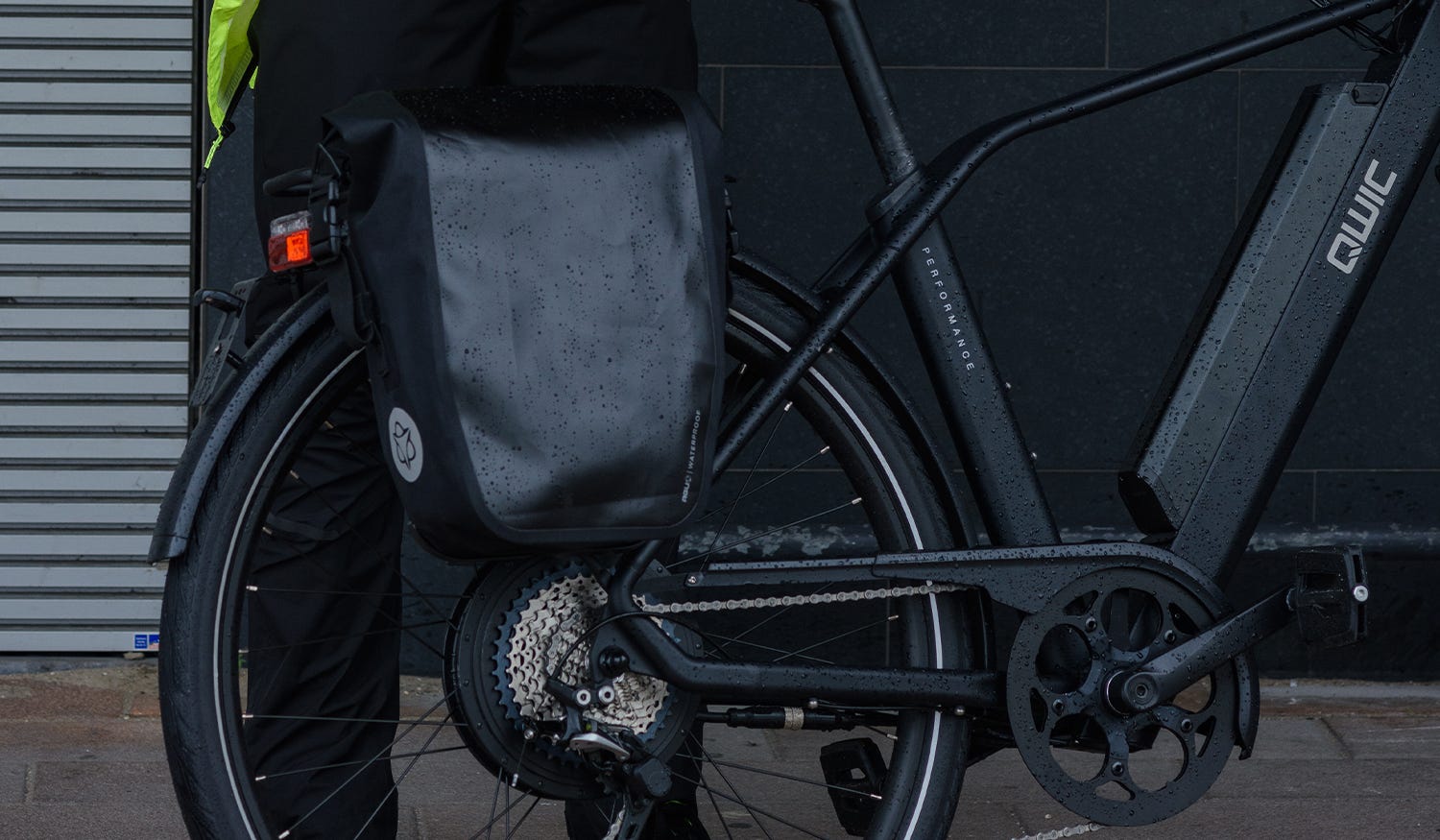 The Shelter Tech has a front pocket with zipper and a panel with fastening loops. The zipper used is completely waterproof and a panel with the same welded seams has been applied to the back of the panel, so that water does not stand a chance there either.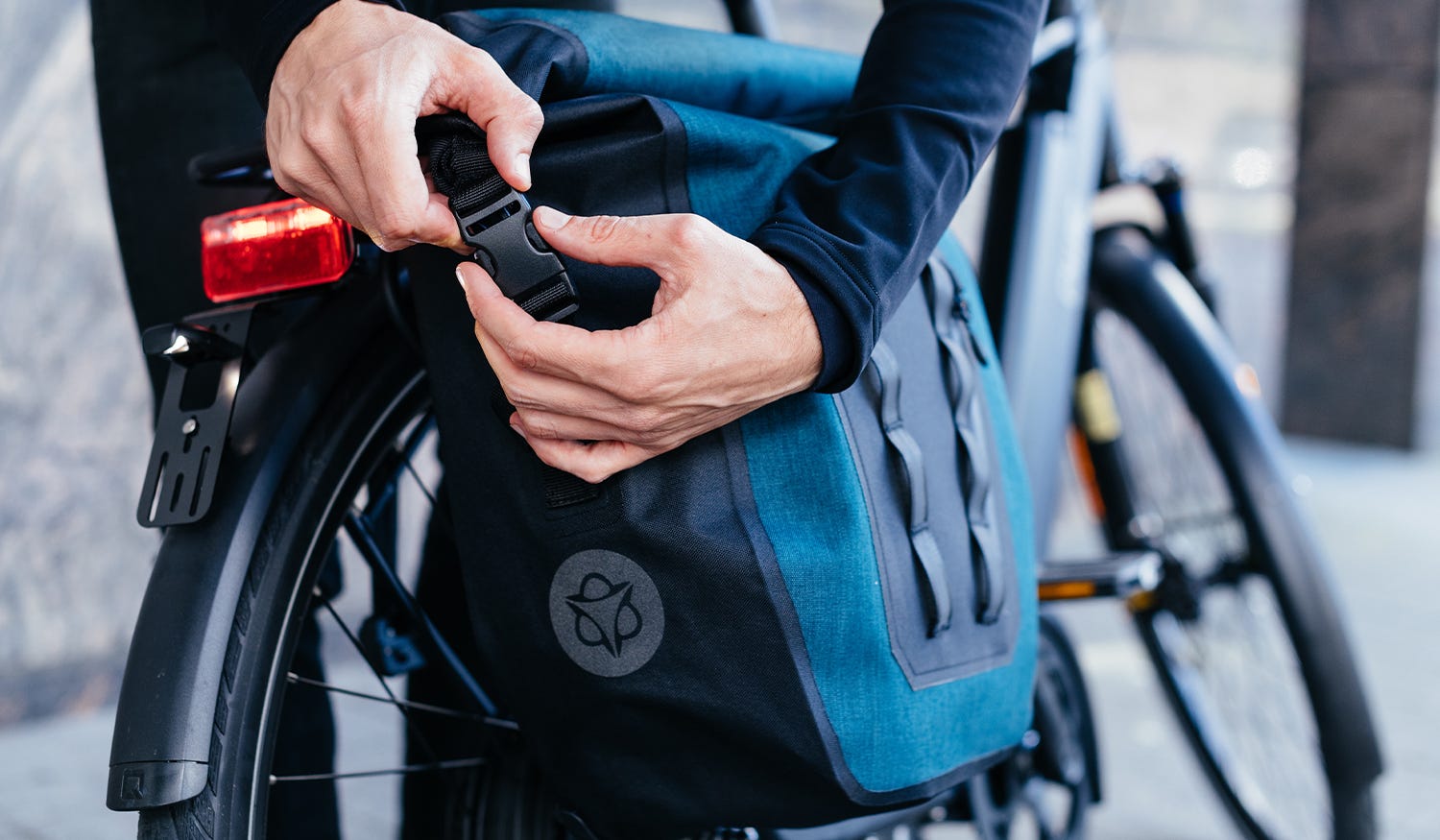 # 2 How sustainable are the Shelter bicycle bags?
All Shelter items are made to last. The Shelter bicycle bags are made from a premium quality recycled polyester, from PET bottles. Poly Urethane, shortened as PU, has been used for the coating of the bags. This is much better for people and the environment than a standard PVC coating. The Shelter is therefore completely PVC-free. Due to these adjustments, the products carry the Greensphere label of AGU.
# 3 What is the difference with other AGU bicycle bags?
The Shelter is the only bicycle bag in the AGU collection that is completely waterproof without using a separate inner bag or liner.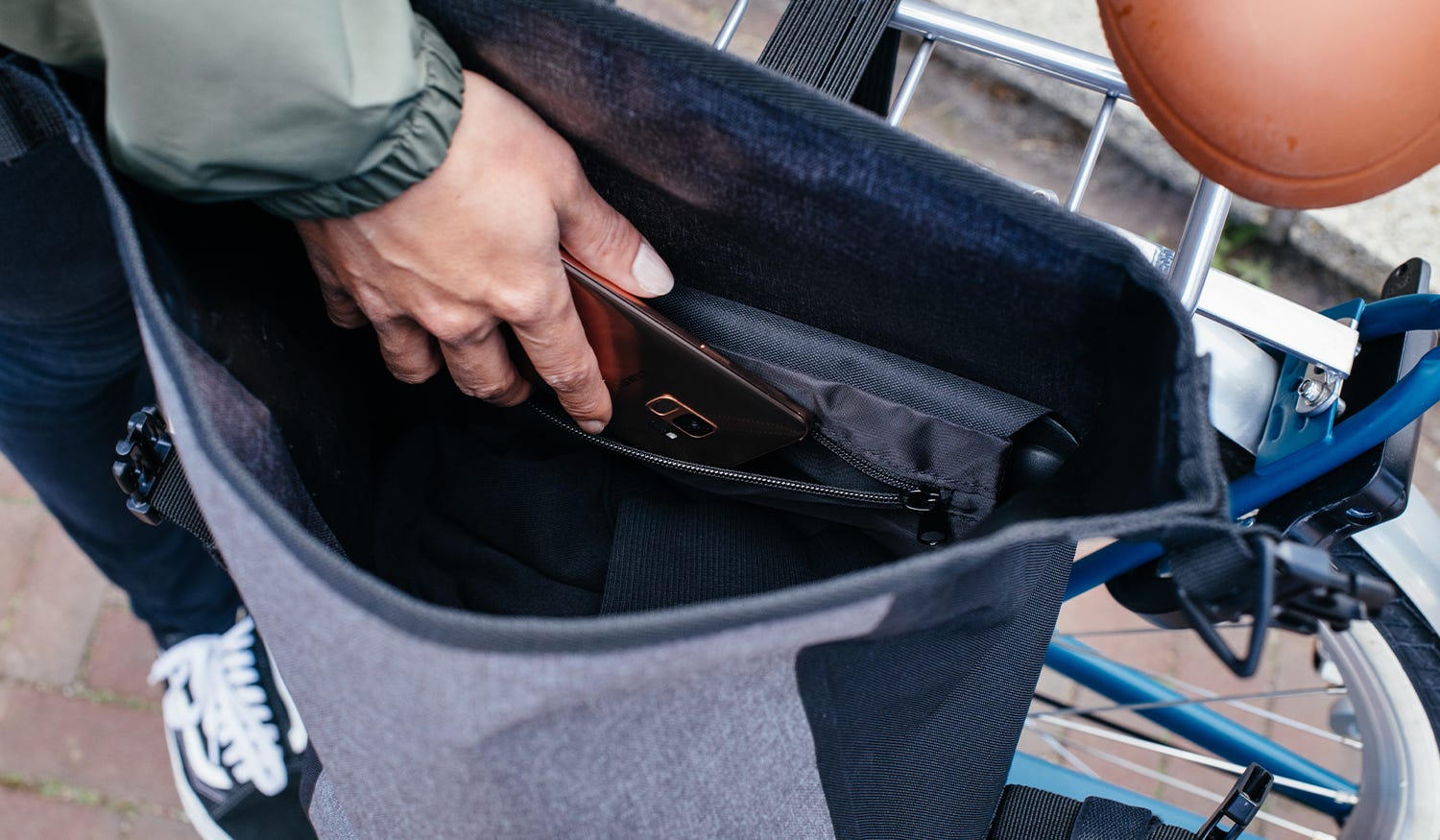 Good to know:
Both the Shelter Clean and Tech bike bags have a reinforced laptop compartment in the large version.
A shoulder strap is included with the Shelter bags to make it easy to take the bag with you after cycling.
With the Klickfix module rail and adjustable hook you can easily attach the panniers to any luggage carrier.
AGU strives to develop all products sustainably. Made from the right materials, in the right factories and under the right conditions. AGU strives for a minimal burden on the world around us. The products that meet this requirement carry the Greensphere label.
Our customer service regularly receives photos of old AGU bicycle bags that have been in use for 25 years and still function properly!