Choosing the right cycling glasses
Why you should always wear good sunglasses when cycling
Do you use your bike for getting to work? Do you like to go on weekend trips by bike? Or do you even do holidays by bike? No matter how often you ride or how much time you spend on your bike: good cycling glasses are one of the first things every cyclist should buy.
We'll tell you why cycling glasses are more than just a cool fashion item and what you should look out for when buying AGU sunglasses…
---
#1 Cycling glasses as sun protection
Anyone who cycles during the day should wear tinted glasses with UV protection. The reason: When the sun is shining or it is just very bright outside, you automatically squint your eyes. This leads to symptoms of fatigue. With tinted cycling glasses, you relax your eyes and at the same time protect them from dangerous UV radiation. Please note: Always check if the glasses have UV protection before you buy them. Information about UV protection and the area of application can always be found on the label or on the glasses themselves. Optimum UV protection is provided by glasses that completely filter out light down to a wavelength of 400 nanometres, which is the case with all AGU sunglasses because an optimal protection of your eyes is no matter of taste or what type of cyclist you are. A CE mark indicates whether the glasses are approved in our country.

---
#2 Cycling glasses as protection against wind, dirt & insects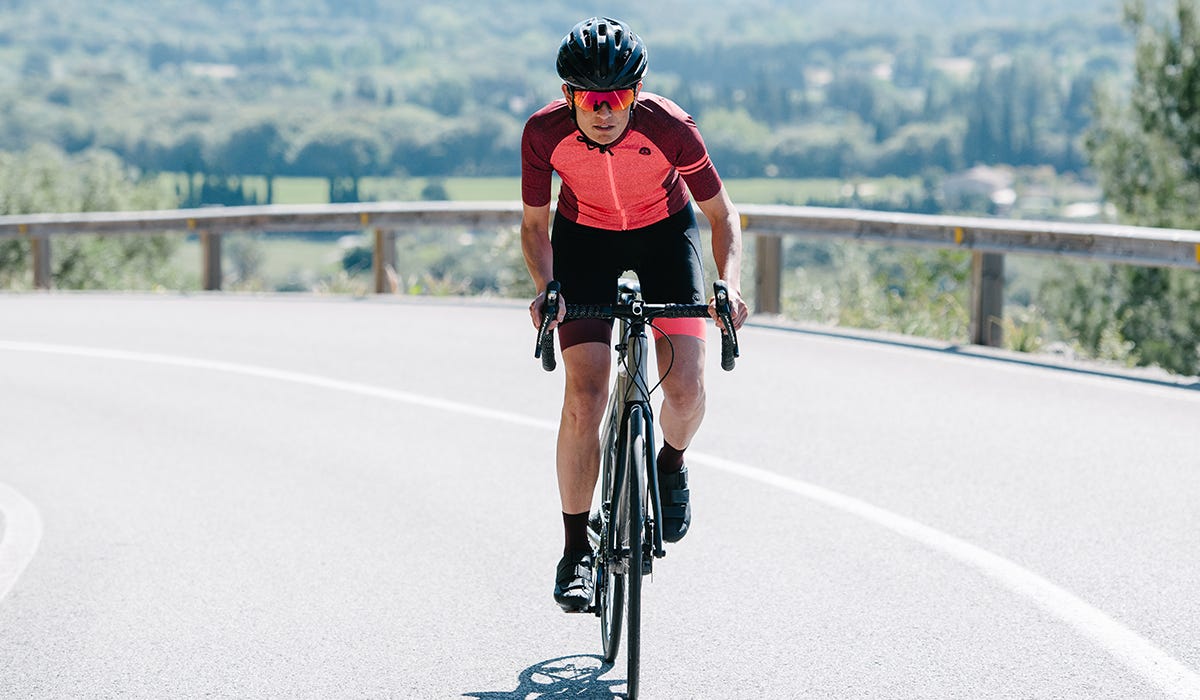 We all know this feeling: Even when riding slowly the eyes start tearing because of the airstream. It is therefore essential to protect your eyes with sunglasses. As well as from annoying insects, dust and dirt. If you cycle more often and for longer periods of time, it is essential to wear close-fitting glasses to protect your eyes, like our Essential Beam glasses.
---
#3 Sunglasses as protection against wetness, cold weather conditions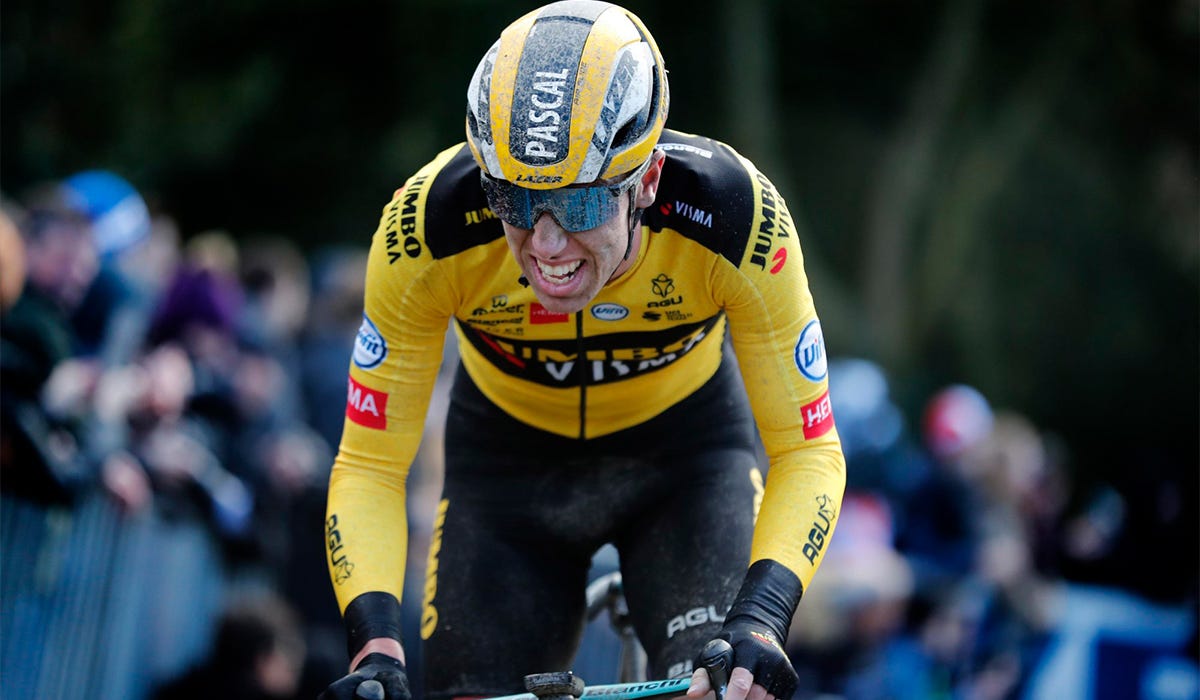 If you have ever ridden a bike in a rain or snow storm, we don't have to tell you how important glasses are in such weather conditions. Precipitation such as rain or snow can both restrict your field of vision and irritate your eyes. And who could know this better than the professional riders of the Team Jumbo-Visma? As they battle their way through all kinds of weather conditions on their long races, our AGU Verve glasses with anti-fog coating, hypoallergenic nose pads and rubber temples are their most trusted companions. Thanks to the latest technologies, the riders can achieve optimum performance with these glasses and have a better view of the road than without. The glasses are equipped with 2nd generation AGU HD lenses: The improved colour contrast ensures a sharper image because depth and details are easier to see.
Our AGU Verve glasses are developed with the Team Jumbo-Visma riders and available for everyone.
One more highlight: the lenses of the glasses can be easily replaced and you can even wear them completely frameless if you want to.
---
#4 Sunglasses as a stylish fashion item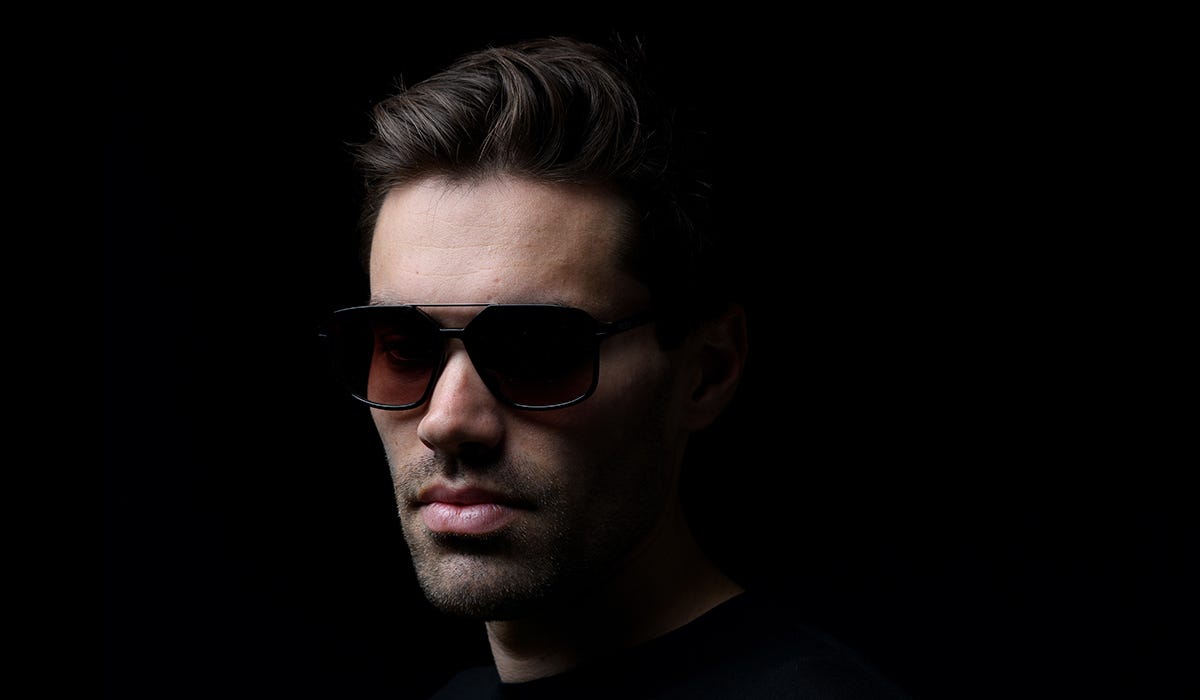 In addition to all the practical advantages and functionalities of cycling glasses, they should also look cool. Do you want glasses that are suitable as sunglasses for everyday life beyond the bike? Then our casual BLVD glasses are perfect for you.
PS: By the way, the riders of the Team Jumbo-Visma also wear these glasses when they are not on their bikes.

---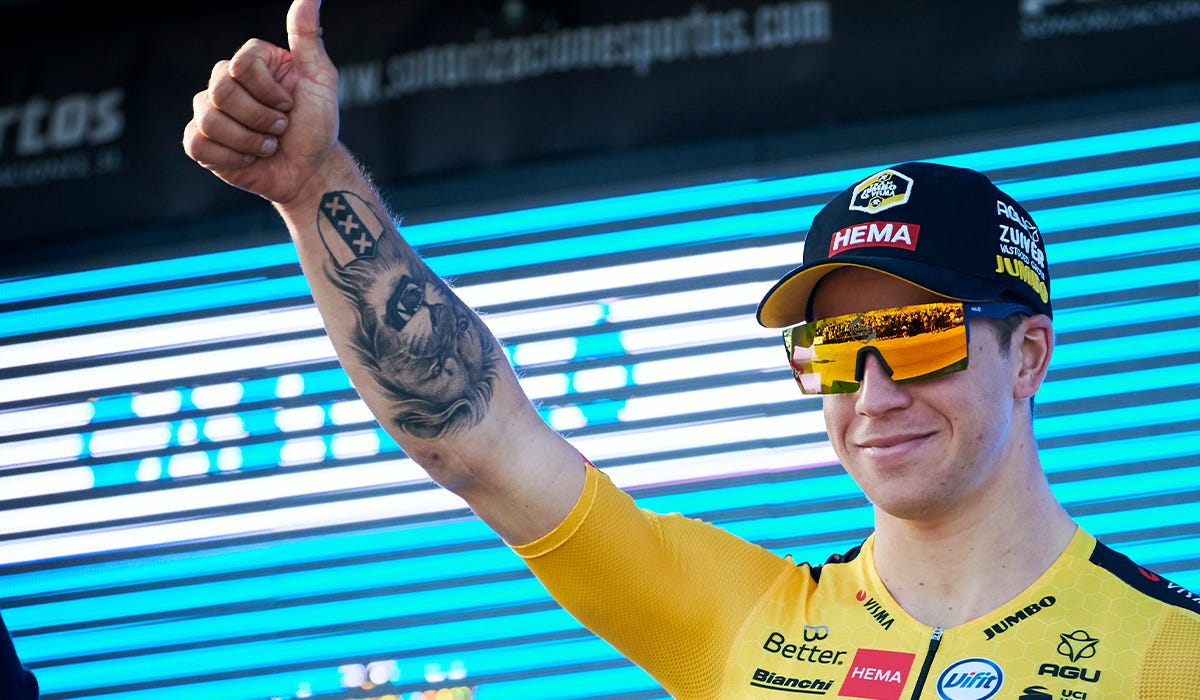 This is how winners look like...
The AGU podium glasses are THE glasses for real winners: literally. These glasses are worn by the riders of the Team Jumbo-Visma after they won a race, during the moment when they proudly pick up their medals under cheering spectators.
Even the TJV team logo is on the lenses.

---
All AGU sunglasses are made to meet the following criteria:
The lenses should be made of an

unbreakable plastic

so that no splinters can get into the eye in case you fall.

Most of our glasses come with transparent and yellow lenses.

Sports glasses should be

lightweight

and preferably

hardly tangible

when you wear them, so that they remain comfortable even on longer rides.

The glasses should have

soft temples

, which ideally fit your head perfectly.

A

silicone insert

on the nose bridge ensures that the glasses cannot slip and no pressure points arise.

The glasses should

not contain any harmful softeners

or other substances that are dissolved by sweat and can get into your skin.
Of course, all our AGU sunglasses meet these criteria - because we want you to enjoy your ride safely and carefree.