#EVERYDAYRIDING DAY - 77 WERNER COOLEN
Gravelrider, bikepacker, long distance rider and bicycle commuter of the hors category. Sometimes it seems as if Werner and his bike are a human-machine-bionic-hybrid form. He has his road bike in the kitchen, his gravel bike is neatly placed in his living room. Both shiny and clean. Perched on a cupboard in the room are photos of various cycling adventures and a row of Soigneur magazines. His helmet and gloves wait patiently on the dining room table for a ride to come. Just like every day, Werner will ride his bike to work today. From his hometown Rotterdam to Numansdorp. Twenty-five kilometers there, and twenty-five back. But today, like most other days, Werner will cover much more than fifty kilometers.

The bike is where Werner feels most at home."When I get on the bike, it usually hits the spot. Then I feel free as a bird, I want to make speed. More than anything I want to find new paths and trails I've never seen before. But on occassion I get on a bike and the first ten, twenty, thirty, fifty kilometers I find myself thinking: "What have I gotten myself in to?" But in the end I find my rhythm, that cadence and I start enjoying the ride. That's when you're off. "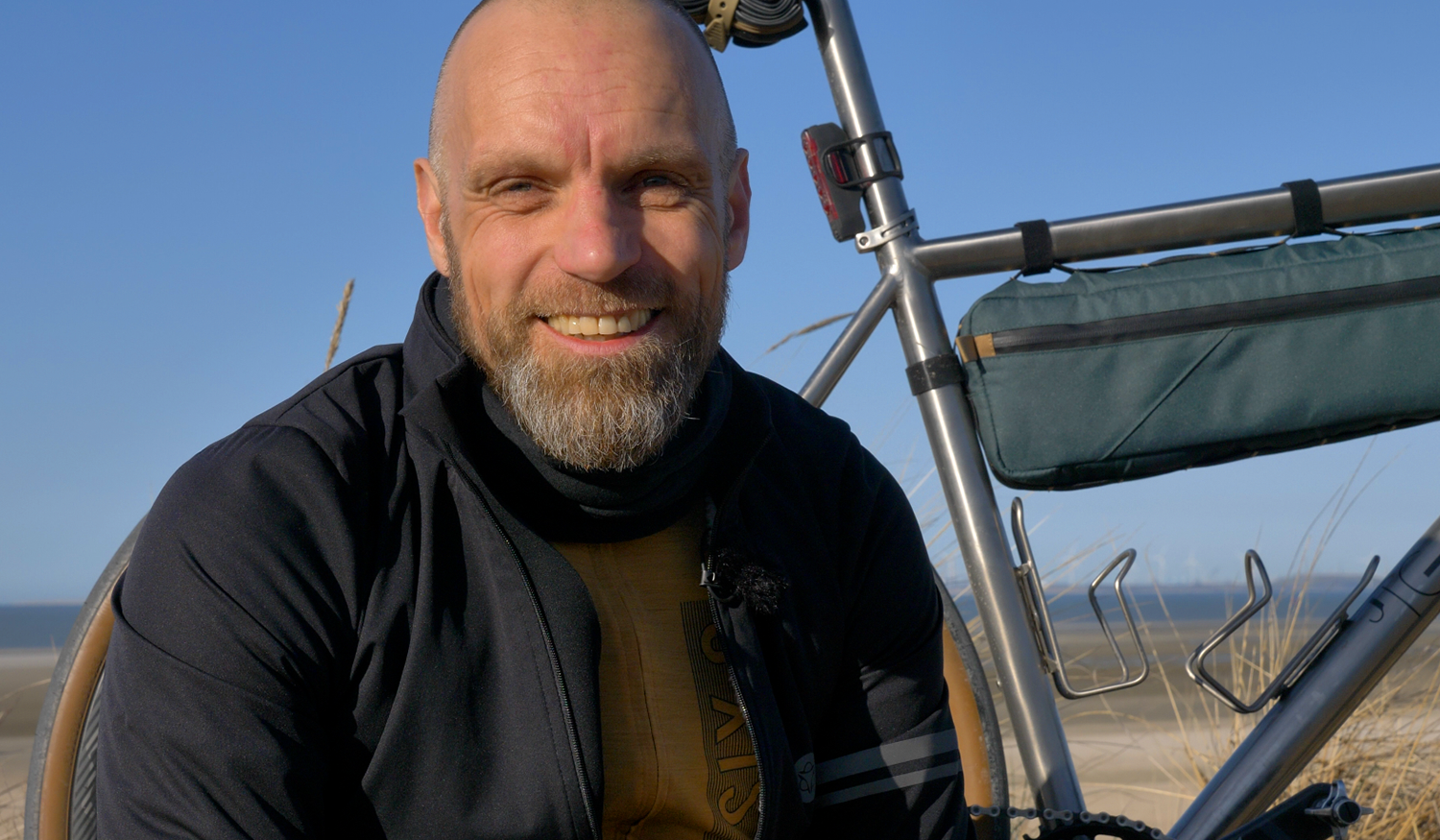 Werner has worked in the bicycle industry for fifteen years, the past five of which for the bicycle brand J. Guillem."I used to spend a lot of time on the road, often abroad. But the last year of course has meant being in the office much more, and then it is ideal for me to take the bike. Partly due to Covid, I cycle to the office every day. It is a commute of at least 25 kilometers, but I often find myself taking long way around in the morning. Coming out of the the hustle and bustle from Rotterdam, it is mainly the peace and calm that you encounter. I ride through the Hoekse Waard, a fairly quiet area, so it is mainly quiet, and I arrive at worked really fresh and awake. A quick shower, a cup of coffee and I'm ready to go. "
"And back in the evening it is nice to take an even longer detour. It happens quite often that I get home with with seventy, eighty or ninety kilometers on the clock. That means arriving with a reset and empty head. Ready to make the best of the evening. "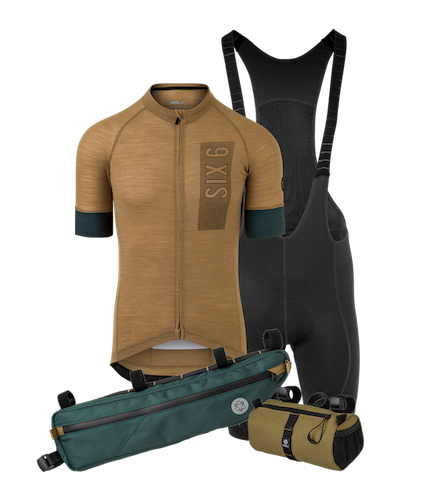 WIN the "Ultimate Feeling of Freedom" Prize Package
Because Werner inspires us so much, we are giving away a great prize package (worth over 300 euros) with the kit and bicycle bags that you see in the film. If you want to have a chance to win this great package, go to Facebook and/or Instagram and participate.
This promotion will run until April 30th.

While cycling to and from work helps free up head space, that feeling goes much further for Werner. "For me, cycling mainly means freedom. You can go wherever you want, at least with respect for certain areas and nature. You can pack your bags in the morning or in the afternoon after work, load up with what you need and you're off. If you want you can stay away a whole night or two nights. That is the ultimate feeling of freedom for me.
---
BIKEPACKING BAGS

---
The weekends are about more, going farther, more kilometers more days and nights on the road. And holidays are all about monster rides. "I've made a lot of great memories by now. One of the best of recent years is a day in the Scottish Highlands. Together with four Scots I made an immense gravel ride there. Nature, the silence. We met no one, just ourselves, and riding more than 150 kilometers we rode no more than 500 meters of asphalt. That was it. Fantastic.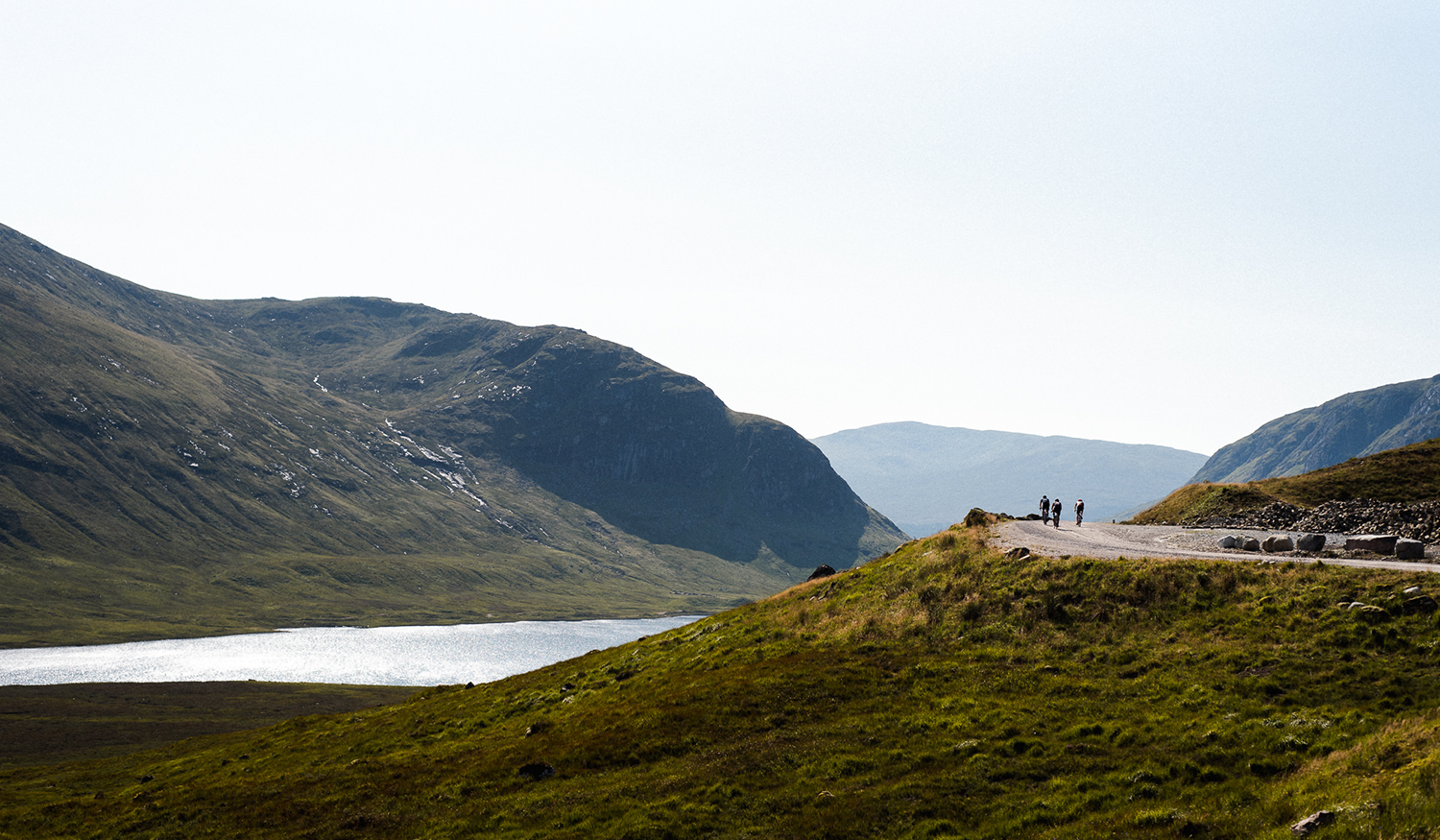 Daar meer van, dat soort ritten, dagen, weken of zelfs langer. "Een rit maken van meerdere maanden is mijn ultieme doel. Wat mij daar zo mooi aan lijkt, is het ontdekken van nieuwe landen en nieuwe wegen, nieuwe mensen ontmoeten. Want dat is het mooie van fietsen, dat je zoveel mensen ontmoet. Vaak gelijkgestemden, of juist mensen in andere landen die het fietsen niet kennen die heel veel vragen, dingen willen weten. Ze beginnen vaak over de fiets die ze mooi vinden, waar je vandaan komt, wat je allemaal gedaan hebt."
Het is de aantrekkingskracht van lange dagen op het zadel, van 's ochtends vroeg tot 's avonds laat. En dan zitten er ook wel eens slechte dagen tussen. "Ik weet nog wel,…dat was vorig jaar de Langste Dag. Met een maatje van me, een oud-renner. Ik zat er helemaal doorheen, had een slechte dag en toen moesten we nog honderdtwintig kilometer terug. En toen zei hij:
'Gewoon draaien Werner, meer is het niet. Blijven draaien, dan komen we vanzelf thuis.'"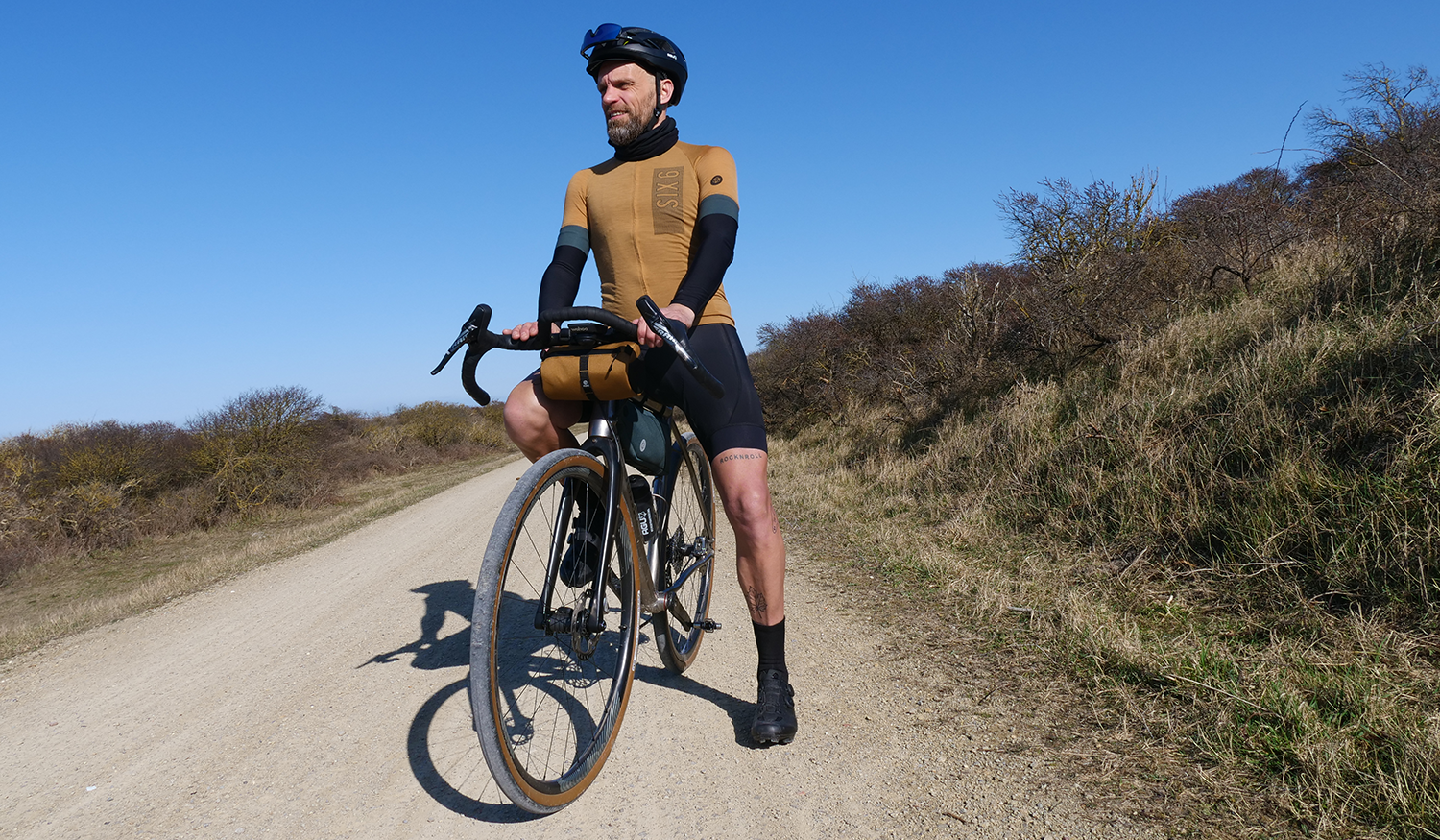 ---
SHOP DE WERNER COOLEN LOOK

---