---
In Every Fibre
Performing at world-class level in any sport is scoring 10 out of 10 each and every day. Everything has to work just right, everything has to be perfect, down to the smallest details. Where Team Jumbo-Visma understands both the science and the art of squeezing everything out of every gram, watt, millimeter, kilocalories, or carbohydrate, we at AGU strive for perfection in every stitch, every seam in every fiber.
We measure, fabricate, sample, test, fit and adjust and optimize. Looking for those few milliseconds that bring our riders closer to victory. With perseverance, discipline, and together with partners such as Eindhoven University of Technology. The new cycling jersey and bib shorts that were specially developed for the Tour de France also went through that mill until we could hand over each rider their very own tailor-made set.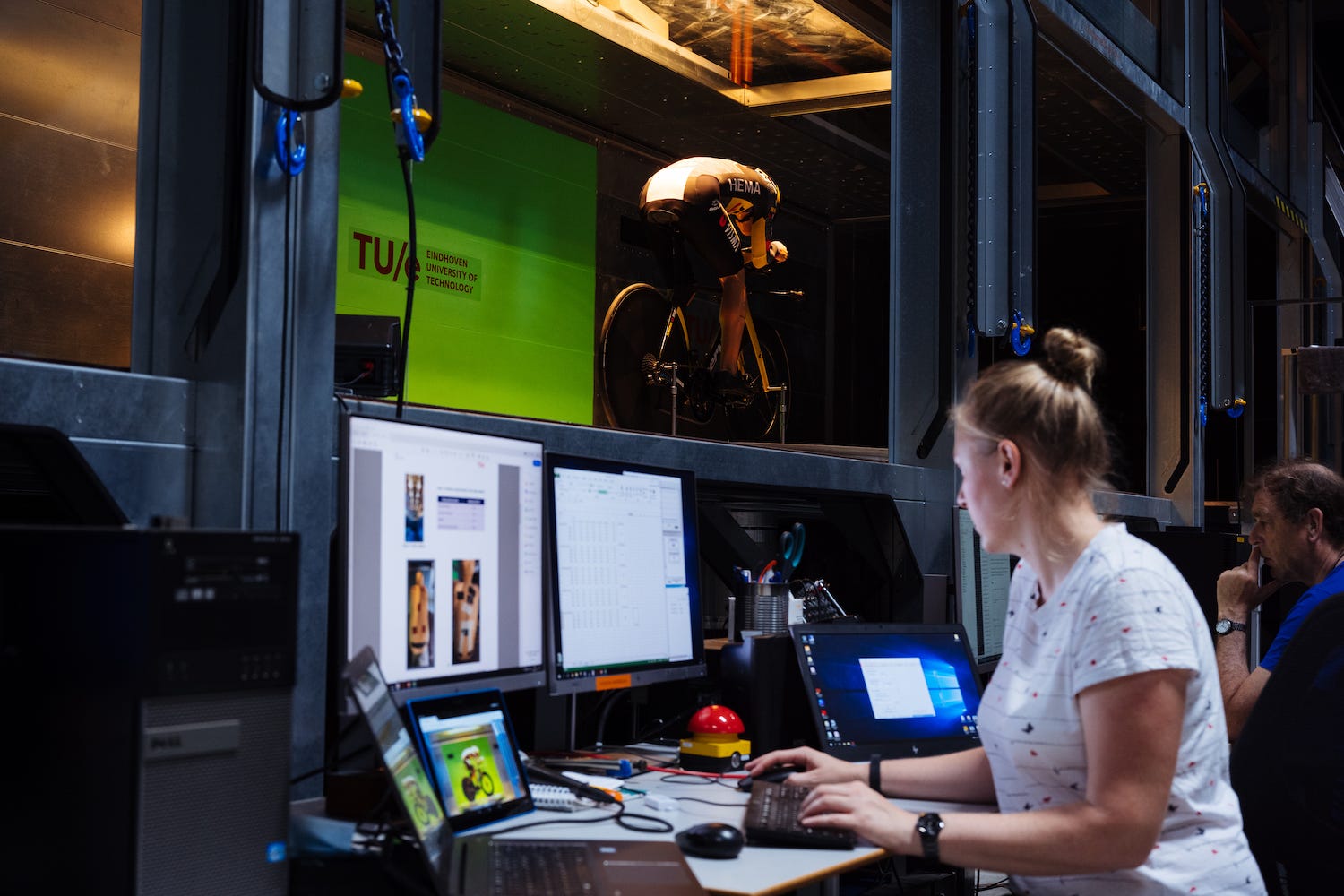 The Rapid Rebel
Because the regular Team Jumbo-Visma shirt was too yellow to ride the Tour de France with, we developed a special cycling jersey together with the team. We took the opportunity to engage with the fans by making three new designs for fans to vote on. The winning design, the Rapid Rebel, went into production and thousands of fans pre-ordered the shirt. With their names on the jerseys of the riders, these fans ride along with their heroes during the Tour.
---
TEAM JUMBO-VISMA SHOP