#EVERYDAYRIDING DAY 20 - WOUT VAN AERT
Wout van Aert, 28 years old. Monument winner, front man, cyclocross World Champion, time trial specialist, lead-out man, sprinter, Tour de France stage winner, ... there is not much that Wout can't do. He is a rider through and through, riding his bike day in, day out, he wouldn't want it any other way. If anyone personifies the highest level of #everydayriding, it is Wout van Aert. That's why we met up with him in Alicante where the team was at training camp and asked him what #everydayriding means to him. In his characteristic understated way, he tells us about his youth, his professional life and much more. There are a number of moments the twinkle in his eye betrays what he really gets excited about.
Wout's love for cycling started at a young age. "I can still remember very well that as a little boy, when I was six years old, I think, I was given a mountain bike for my first communion. I remember racing with it all day long in our own garden. My father didn't like that very much, but… he saw that I was enjoying it. So, he let me continue to ruin the garden. I was eight when I rode my first cyclo-cross race and came in second right off the bat. I can actually remember perfectly how it all went. I do have good memories of my childhood."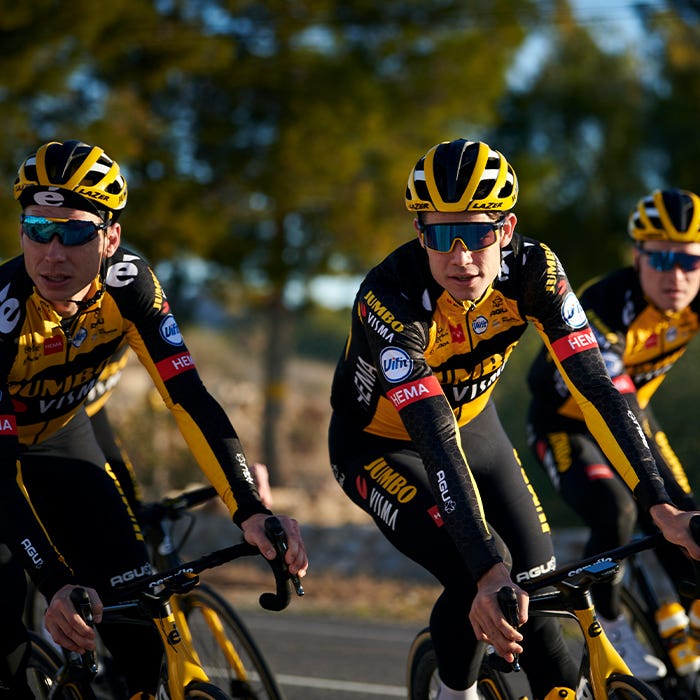 Nowadays it's his profession. "I get up with it in the morning and go to bed with it in the evening. It doesn't stop before or after training. It keeps me busy all day and I like nothing more than being focussed on racing."

After his crash in the Tour de France in 2019, Wout was unable to ride for a long time. The desire to ride every day became even stronger than it already was. "I used to be able to enjoy a day off riding, but that has become less and less. I get on the bike whenever I can. Sometimes when I look at the weather in the morning, I feel a slight reluctance to go out, but I will never skip out on a training. That would be more difficult for me than getting on a bike through all kinds of weather."
There is a charm in any kind of weather, as long as you dress for it. "For training a sunny day with not too much wind is of course the best thing you can wish for. But I prefer very wet and windy and stormy weather for racing. Then it really becomes a battle against the elements. I like that as well; I really enjoy doing that."

A great kit is very important to be able to perform at the highest level, although his clothing habits have changed over the years. "As a cyclo crosser, certainly in the beginning, I always wore as little as possible. I really didn't like to put two vests over one another, or a cap under my helmet, that felt annoying. I'd rather be too cold than put on too many clothes."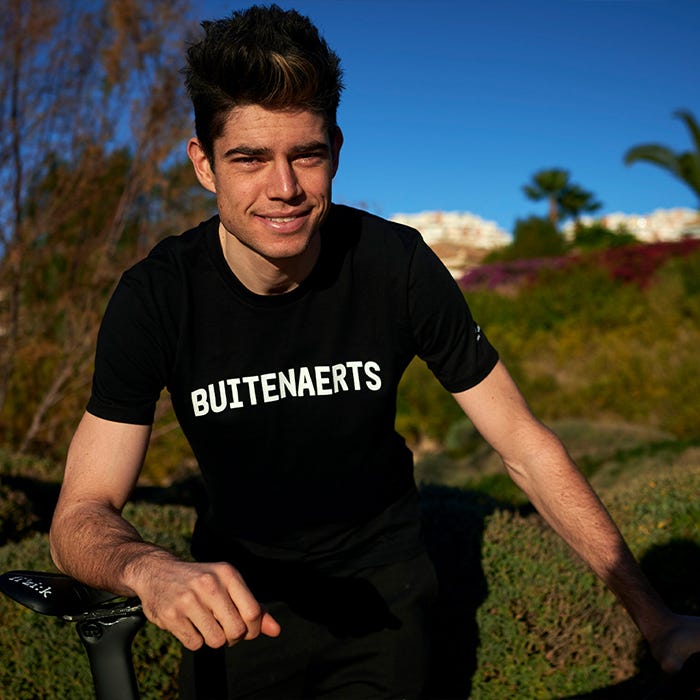 "But now that I'm making longer rides on the road, I have started dressing better and I also think it is important that everything really fits well. That it looks nice. Apart from that, I also think it is important to have many options. It is very pleasant to be able to choose very specifically for each weather condition between different products.
Besides professional cycling, Wout still has a lot he wants to discover: "I'd like to do a bikepacking trip. That actually could have been something to do during the Corona crisis, but that didn't happen. But I definitely want to do that one day. And preferably somewhere I haven't been yet. Perhaps at the end of my career or after my career, I'd also like to go cyclo-cross riding in America for a winter. That would be nice. And possibly combine that with some gravel racing there. It's all much bigger there than here in Europe. Those are things that play around in my head, but first l want to win some more races in the World Tour of course."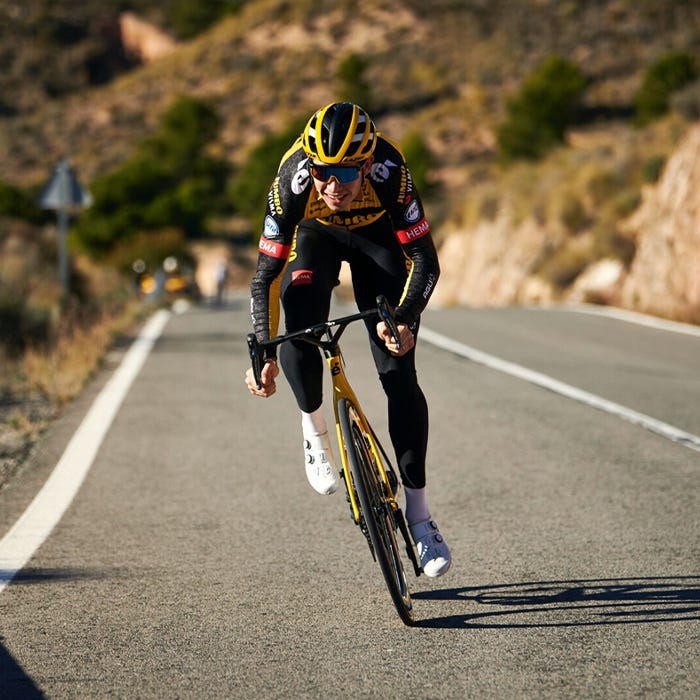 It is clear that Wout is a great fan of riding every day and is convinced of the positive effect on our personal health. But the influence, or role of the bicycle goes even further:
"The bicycle is the best means of transport for the environment, something that is always important, and fortunately more and more attention is paid to it. As a professional cyclist, I also hope to inspire people to take the bike and leave the car at home more often. I can only recommend it, it's the best thing there is."
---