Cyclists are our heroes.
And not only the famous and influential,
but also the unknown, unsung,
every day rider.
Be it commuter or courier
road, mountain or cargobike
grocery shopping or bikepacking
to school or the office
through wind and rain.
This is a celebration of all those cyclists, each with a unique story and a different reason for (almost) every day riding.
---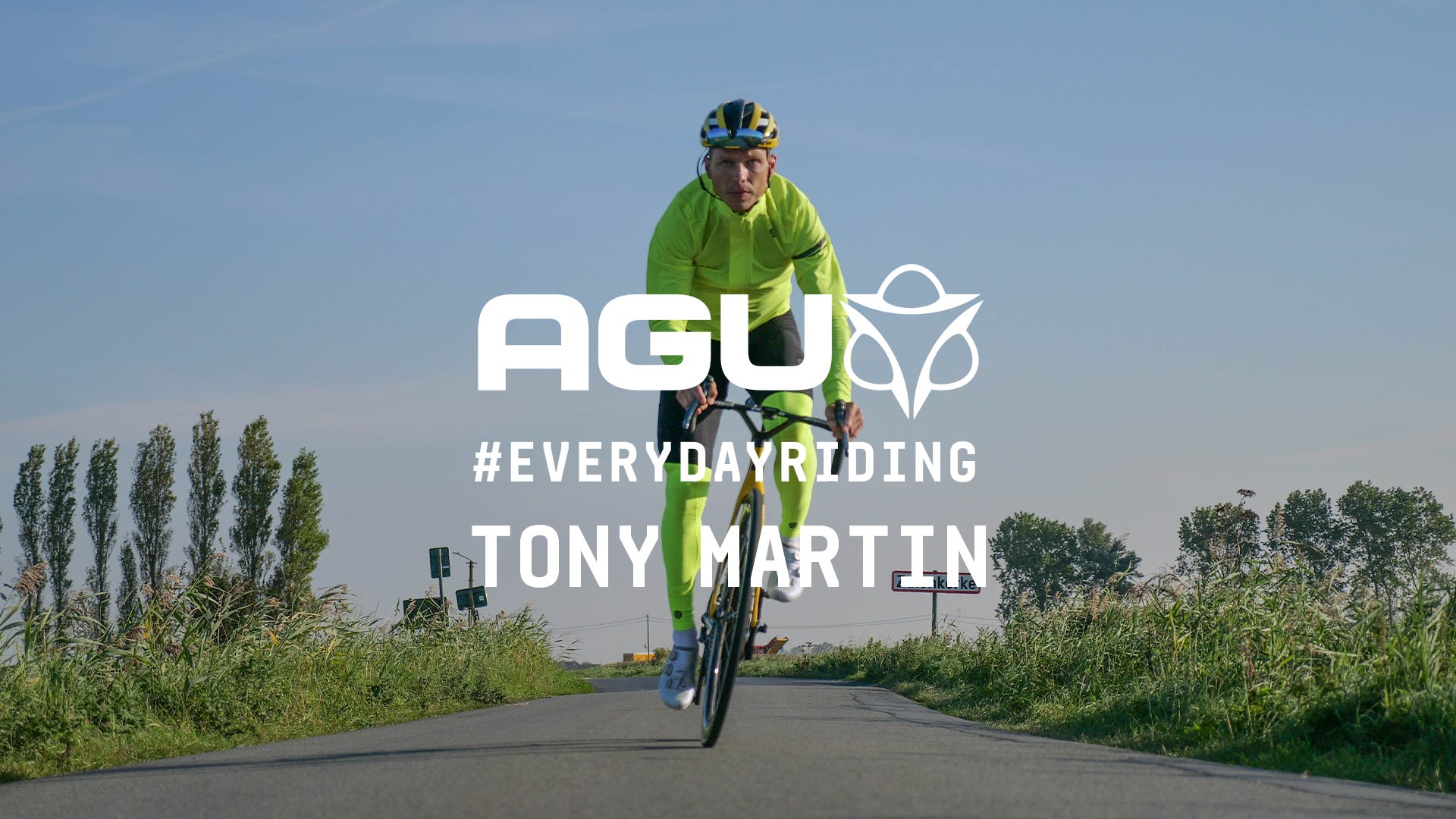 EVERYDAYRIDING DAY #271 - Tony Martin
Today in our newest #everydayriding portrait: The living cycling legend Tony Martin, better known as "der Panzerwagen". The four-time time trial world champion has spent more time on the bike and celebrated as many sensational successes as hardly anyone else. We at AGU are very proud to have developed an exclusive collection with this top athlete. In an interview, he reveals to us why the topic of safety is so important to him when it comes to cycling, how he has experienced his career as a professional cyclist, and what will come next as he draws the curtains on his impressive career.
---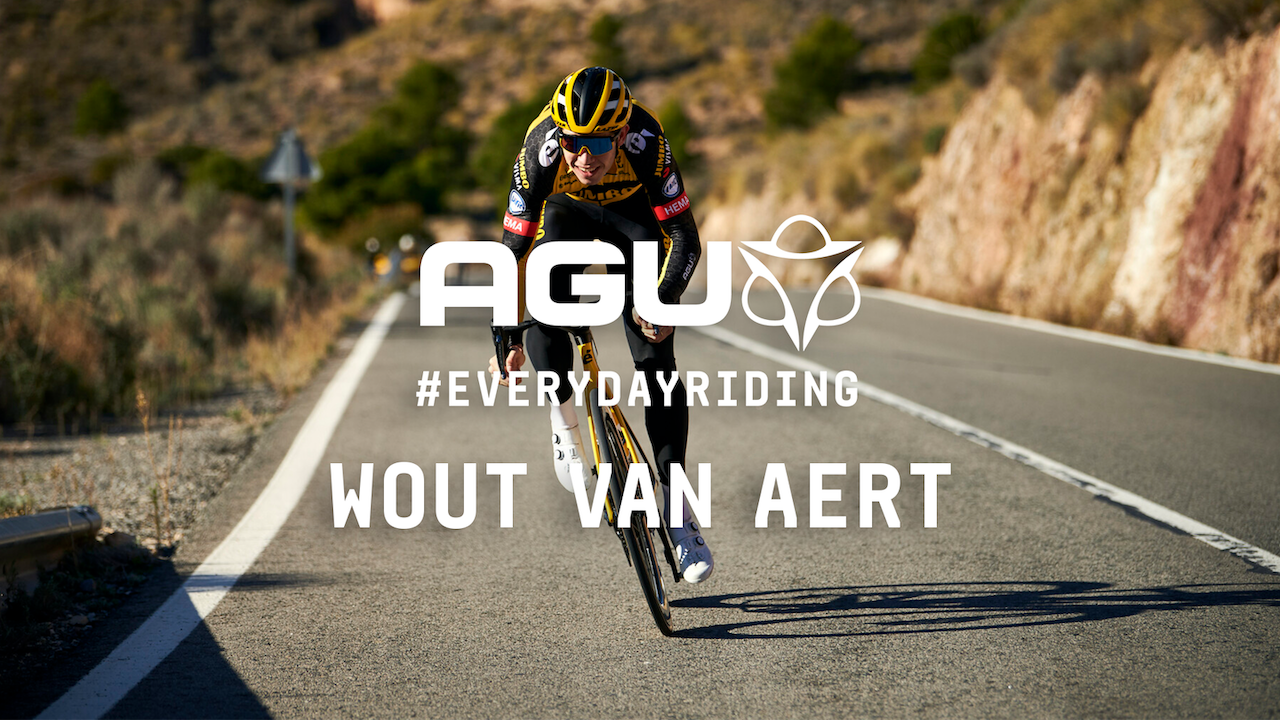 DAY #20: WOUT VAN AERT
Wout van Aert, 28 years old. Monument winner, front man, cyclocross World Champion, time trial specialist, lead-out man, sprinter, Tour de France stage winner, ... there is not much that Wout can't do. He is a rider through and through, riding his bike day in, day out, he wouldn't want it any other way. If anyone personifies the highest level of #everydayriding, it is Wout van Aert. That's why we met up with him in Alicante where the team was at training camp and asked him what #everydayriding means to him.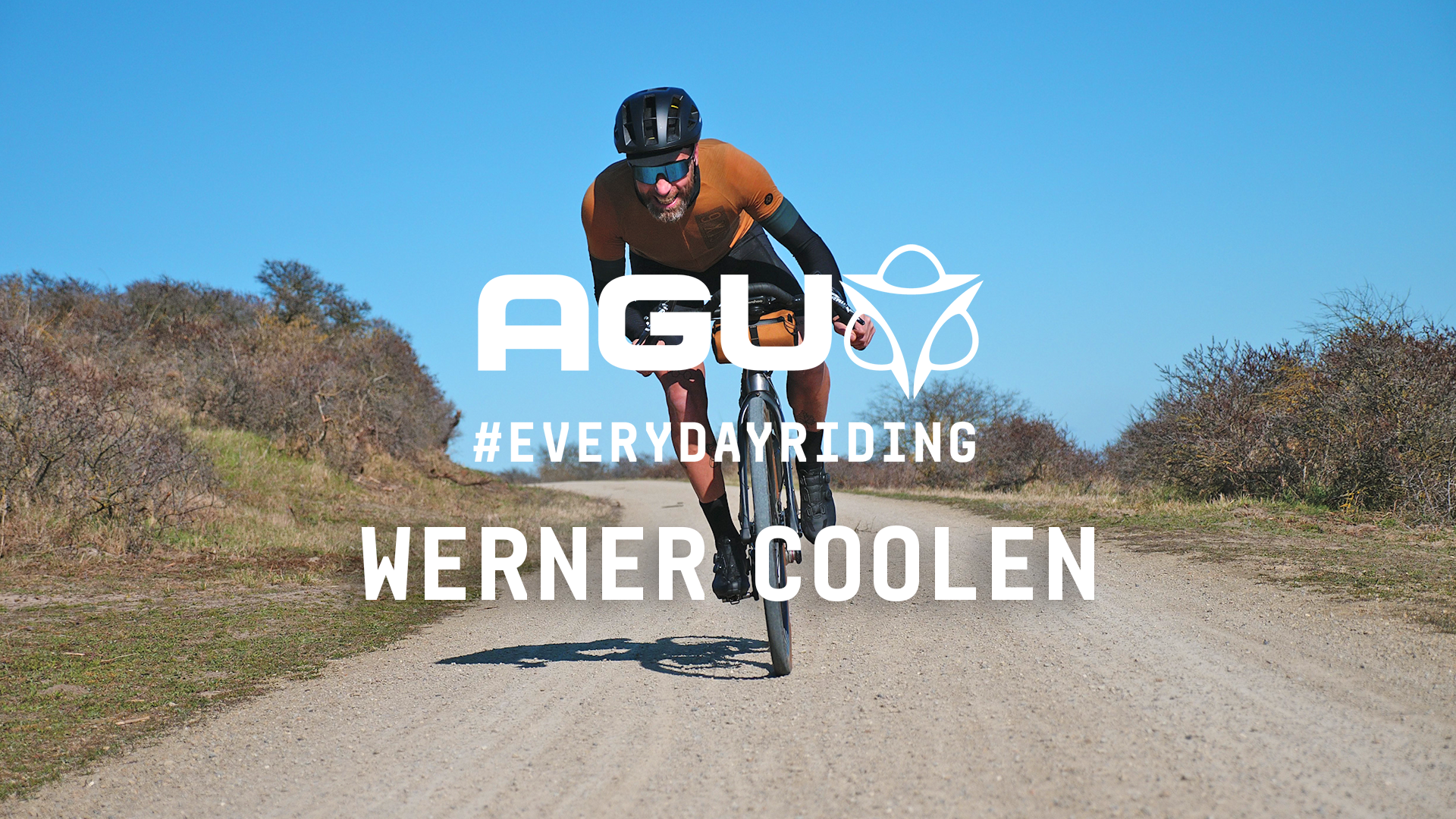 DAY #77: WERNER COOLEN
Werner Coolen is a cyclist to the core. Started at the age of eight, working in the bicycle industry for the past 15 years he is a gravel rider, bikepacker and super commuter. Every day he rides his bike to work. Twenty miles to the office, and twenty-five miles back. But ,ost of the time that is not far enough for Werner. He loves cycling so much that he regularly takes a detour, the long way around. What drives this man who just loves to eat up the miles, be it paved or gravel, in the rain or sunny weather?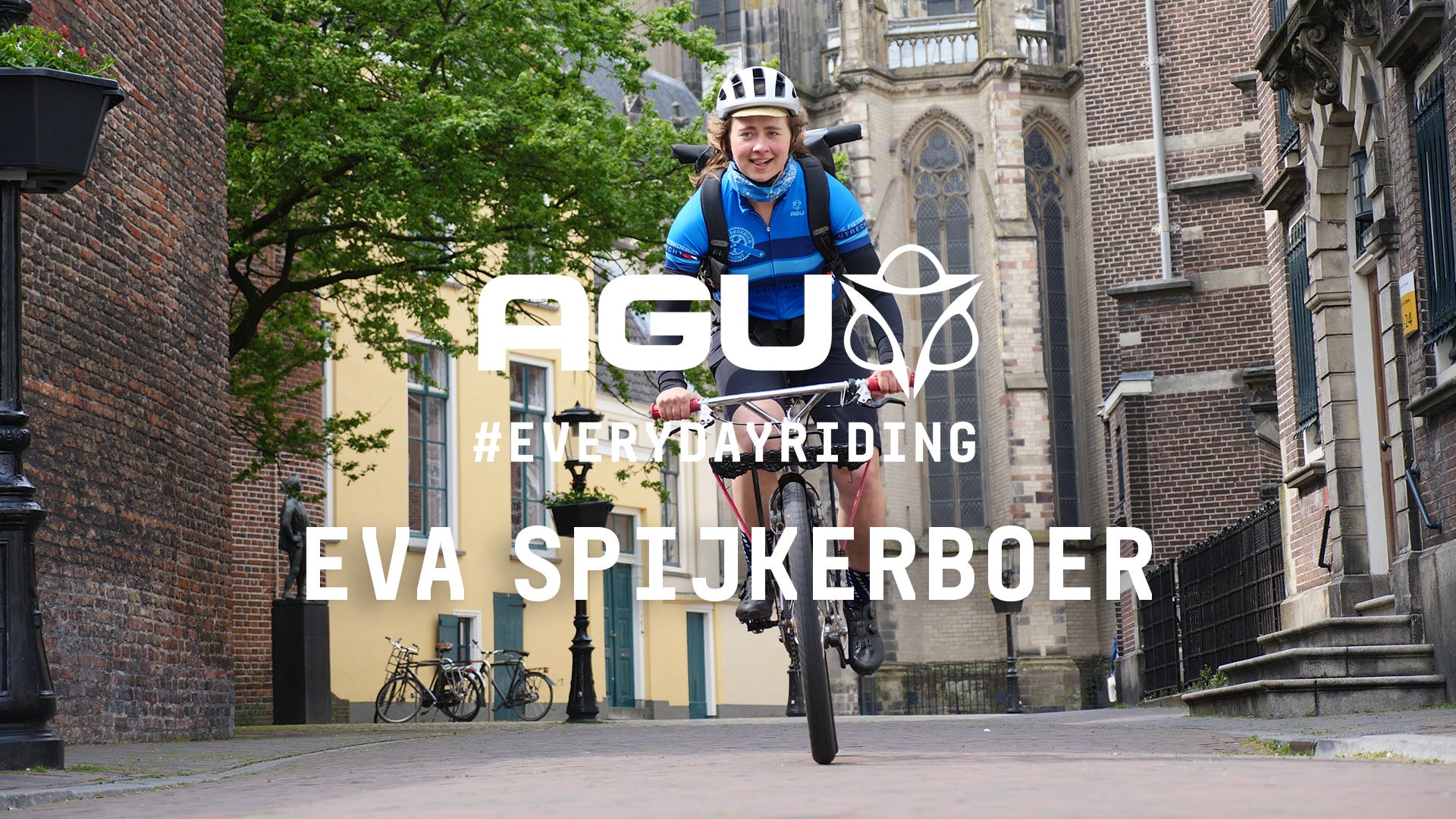 DAY #93: EVA SPIJKERBOER
"Cycling makes the city more beautiful." And she would know. Besides being a mountain biker, bikepacker, and university student, Eva is a Bicycle messenger, in the medieval city of Utrecht, the Netherlands. On a day of riding as a bike courier, she will ride roughly 100 kilometers through the city. The way you experience the city on a bike is more intensive, and choosing a bike instead of a car helps free up space for people, keeps the city greener and more pleasant to live in.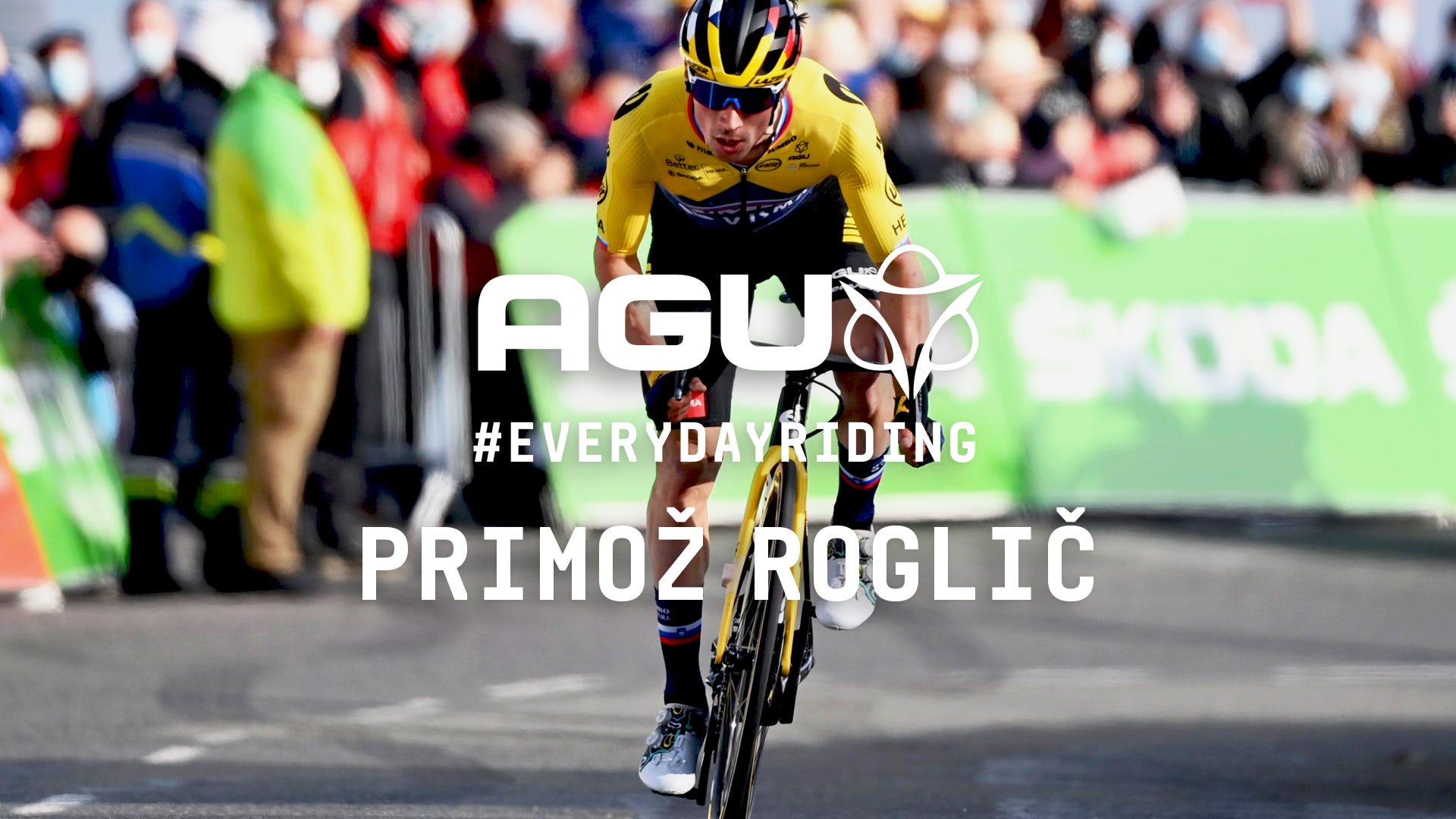 EVERYDAYRIDING DAY #128 - PRIMOŽ ROGLIČ
Primož Roglič is a cyclist that really needs no introduction. We know so much about his incredible results, his setbacks and challenges, his training regime, his sportive goals and his career. But in the conversation that we have with him, we learn much more about what really drives the person Primož Roglič.
---
---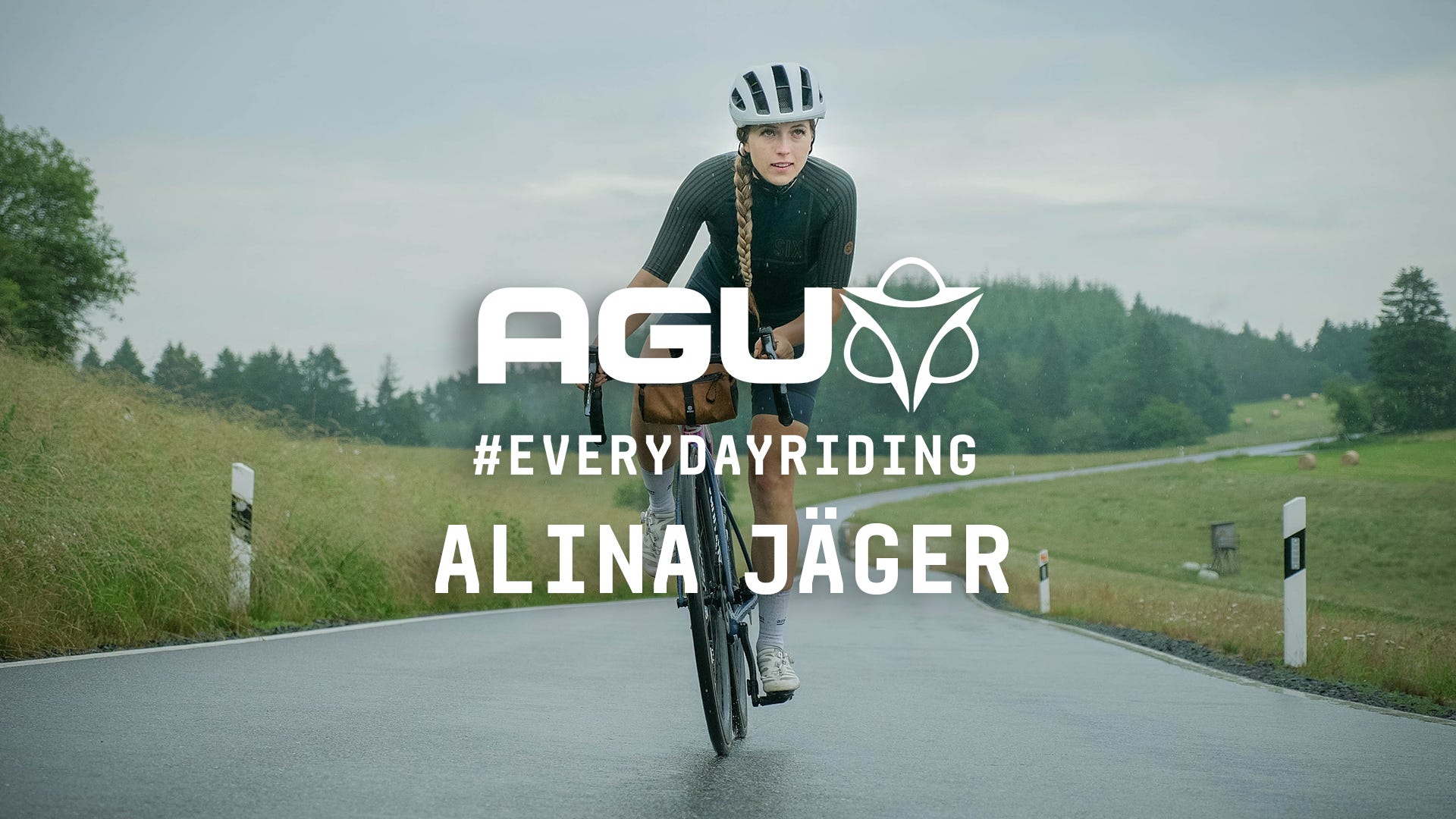 EVERYDAYRIDING DAY #173 - ALINA JÄGER
Full time content creator Alina has turned her hobby into her profession and is a passionate cyclist through and through. But that wasn't always the case. During our visit to her hometown of Koblenz, she tells us that she took on too much on her very first cycling tour about five years ago and was completely exhausted afterwards and disappointed. Her ambition motivated her to train extra hard to finally discover the beautiful sides of cycling.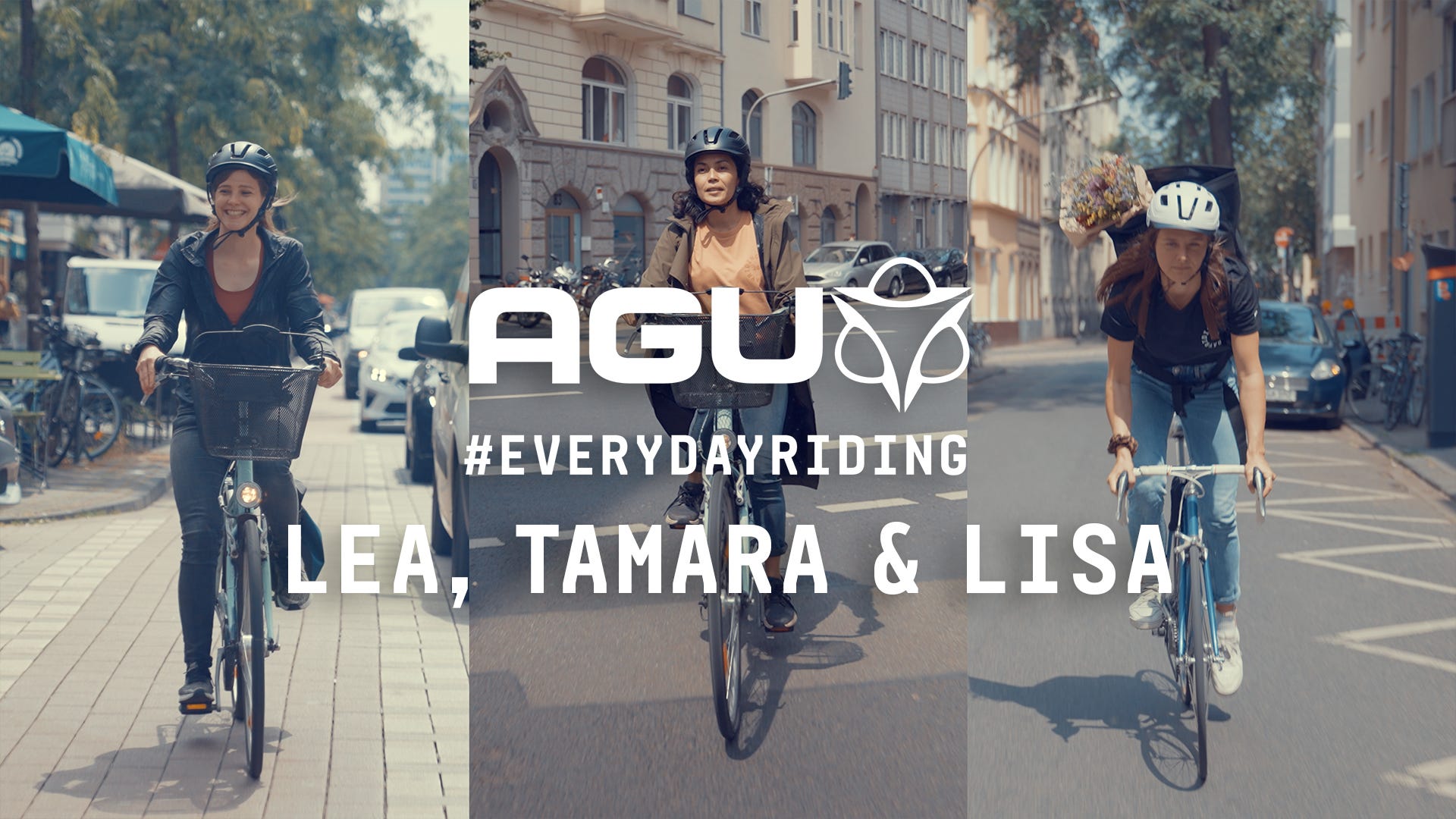 EVERYDAYRIDING DAY #202 - LEA, TAMARA & LISA FROM BRINGSL
Tamara, Lea and Lisa are the driving force behind Bringsl, the personal bike delivery service for fine foods. Every day, the three young women deliver selected products from their online store to their customers in Cologne by bike. Why cycling indispensable for them? There are quite a few reasons...
---
EVERYDAYRIDING DAY #271 - EDUARD BRENNINKMEIJER
"Today is day 245. That means there are still 120 days left to go" If your goal is to ride a bike every day for a year, you will soon know what day it is. At the end of last year, Eduard Brenninkmeijer, 44 years old, responsible for Marketing and E-Commerce at AGU, set himself the challenge to cycle at least 25 kilometers a day 365 days in a row. Naturally Eduard's story had to become part of our #everdayriding series.
---